If you're a frequent cafehopper in Singapore, you've likely heard of Nylon Coffee Roasters. Situated in Everton Park for over a decade, the humble café has earned a reputation for producing exceptional specialty coffee, crafted with precision from ethically sourced single-origin beans. But what truly distinguishes Nylon is its dedication to cultivating authentic relationships with the people and places behind every cup, making them one of the top artisanal coffee roasters in the country.
Location & Ambiance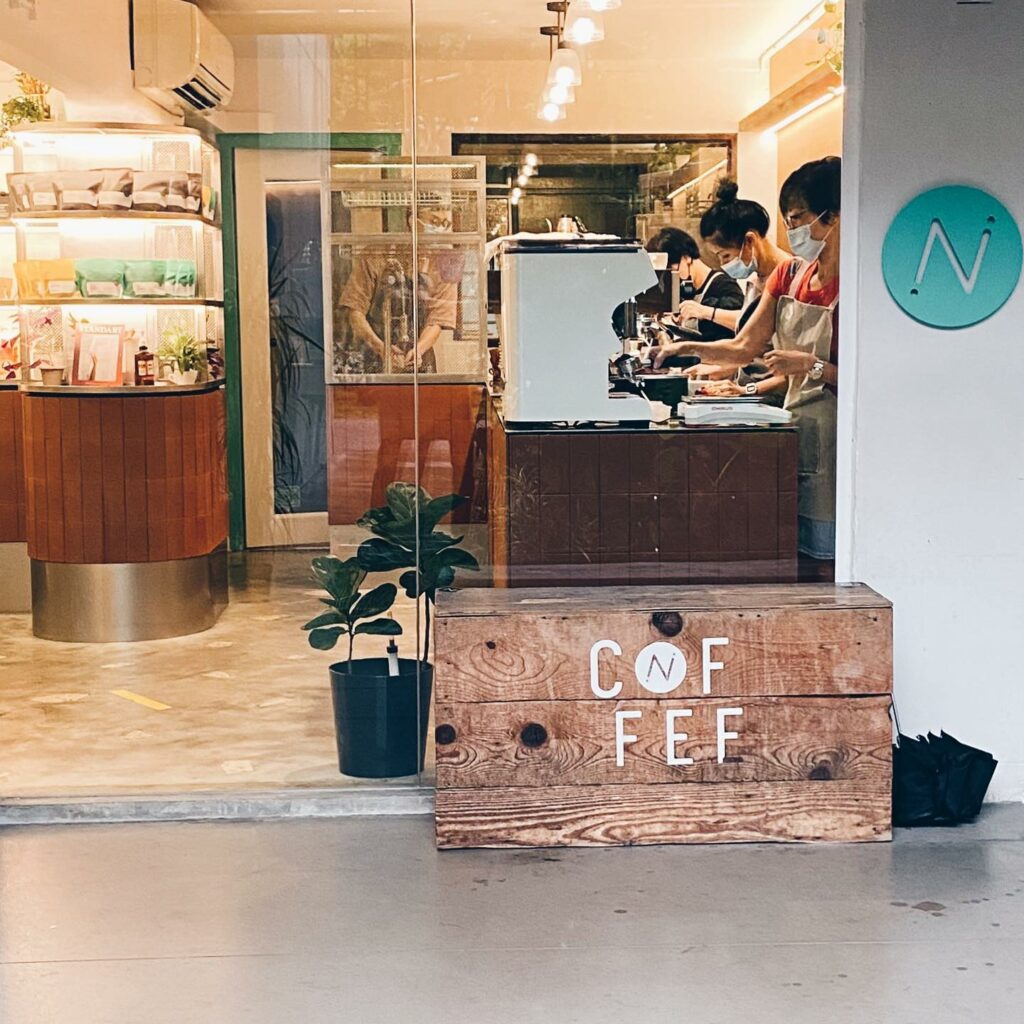 Nylon Coffee Roasters underwent a significant transformation in 2020, emerging with a revitalized earthy pastel aesthetic located in an HDB block in Everton Park, a peaceful residential neighbourhood on the edge of the CBD.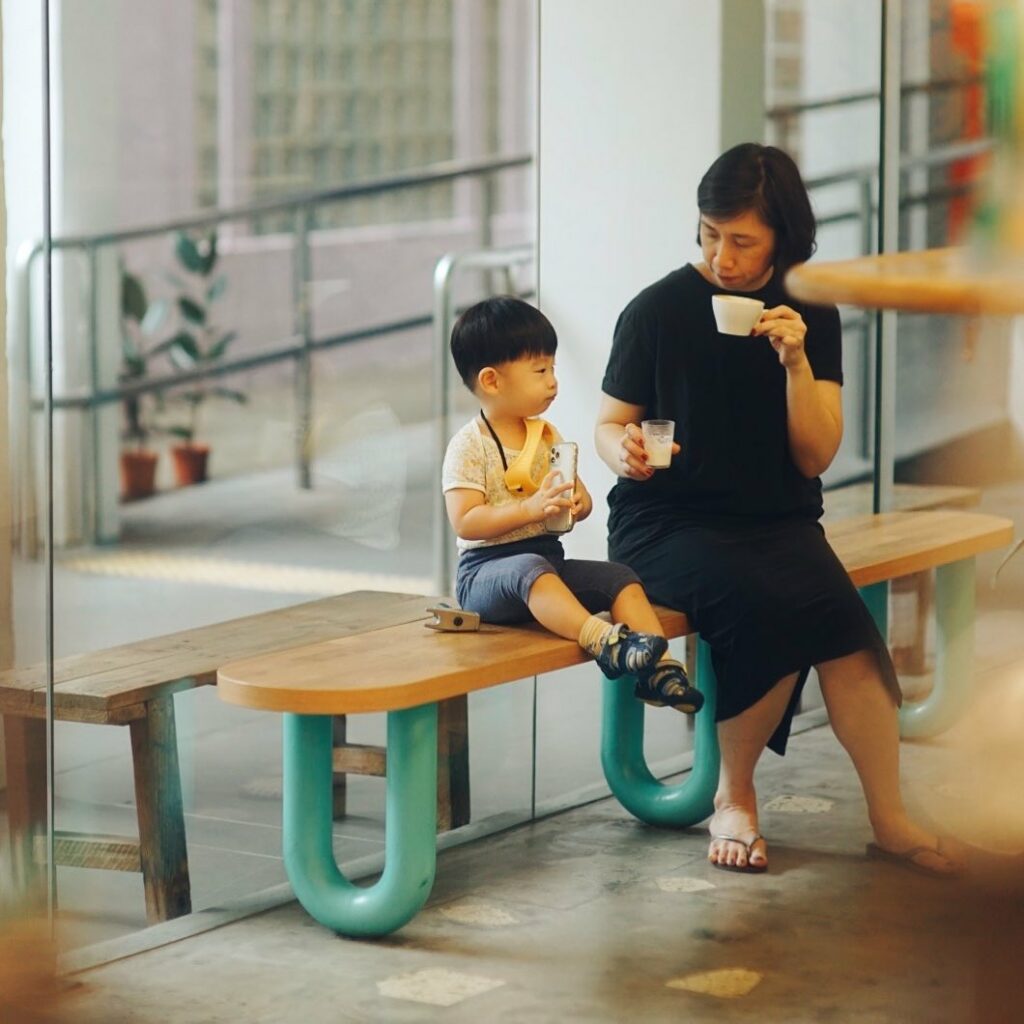 The sun-lit coffee shop is intimate and frequently teeming with patrons. There is a standing table inside, and outdoor benches are available. While it may not be the ideal destination for those seeking a leisurely and elaborate brunch on the weekend due to its small size, its clandestine location and limited quarters do not detract from its status as a go-to establishment for those in search of a glorious cup of coffee.
The Coffee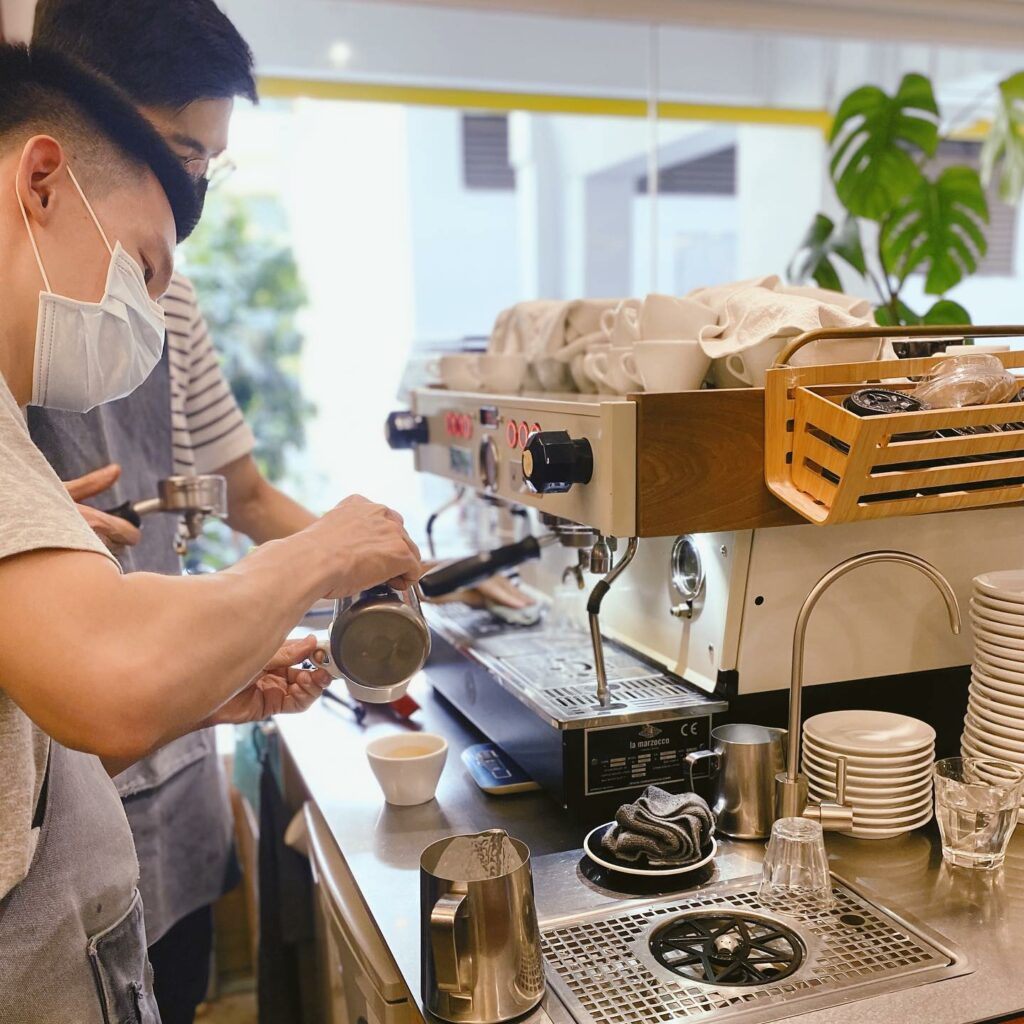 In Singapore's highly competitive cafe scene, coffee shops often need to go beyond serving good brews to attract customers. In-house baked goods, brunch menus, and even cocktails are not out of the ordinary.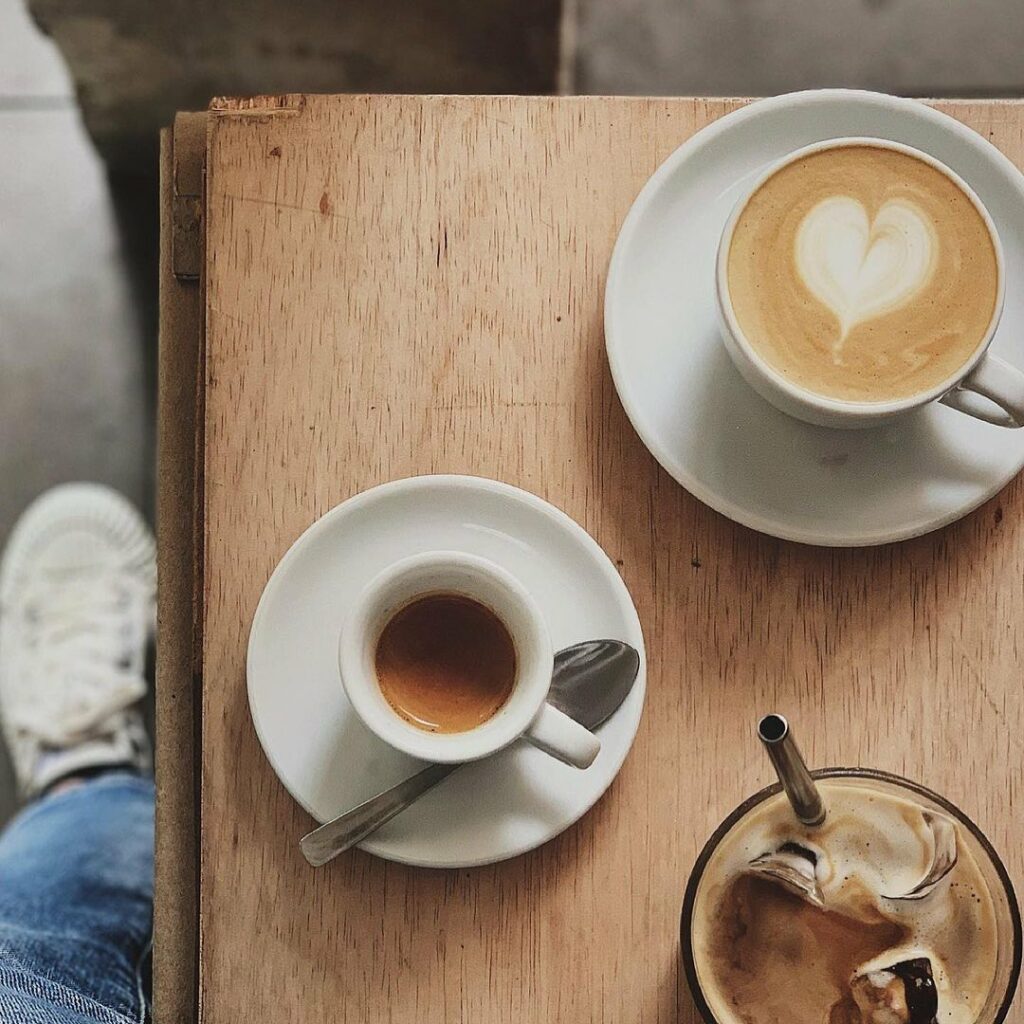 But Nylon Coffee Roasters took a different route. Instead of overwhelming their customers with an extensive food menu, the cafe's owners concentrate on delivering a premium coffee experience. They go to great lengths to source and roast their own beans on-site, carefully selecting them from small farms and cooperatives across the globe.
Every cup of coffee served here is bursting with fresh and flavorful notes that reignite your appreciation for the artistry behind coffee-making during your cafe-hopping trip.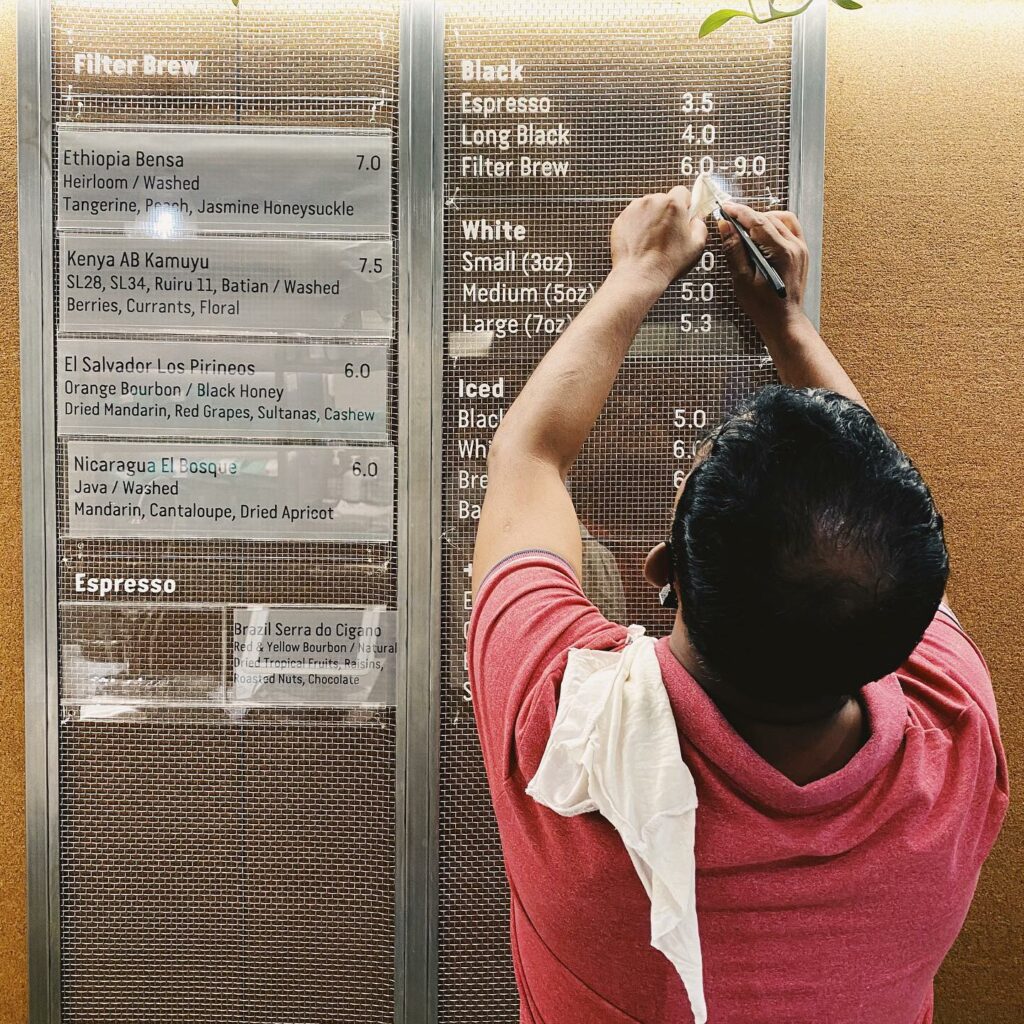 Nylon Coffee Roasters ensures that their patrons have access to the freshest and highest quality coffee beans all year round by rotating them seasonally. If you notice that the filter brew menu has changed, it's not because of a price increase, as is often the case in other cafes. Instead, Nylon has changed its beans to provide the best flavour profiles and varieties.
Filter Brews at Nylon Coffee Roasters are some of their most popular picks, largely due to their approachable flavours and prices. Grab a cup of the fruity Ethiopia Bensa for $7, the slightly floral and delicate notes of Kenya AB Kamuyu for $5.50, or try the nuttier El Salvador Los Pirineos for just $6. With a range of flavours, there's something for everyone at Nylon.
Not a fan of filtered coffee? Nylon's milk coffee game is also consistently strong. Their White Coffee (a 3oz is only $5) has simple latte art, perfectly creamy froth, and rich crema, which never fails to impress. And if you're into espresso drinks, Nylon offers a range of options to satisfy your caffeine cravings.
With how the inflation is going, the café manages to keep its prices reasonable A Long Black only costs $3.50, and a medium White is just $4.50. Moreover, senior citizens can enjoy an extra $0.50 off.
Beyond The Brew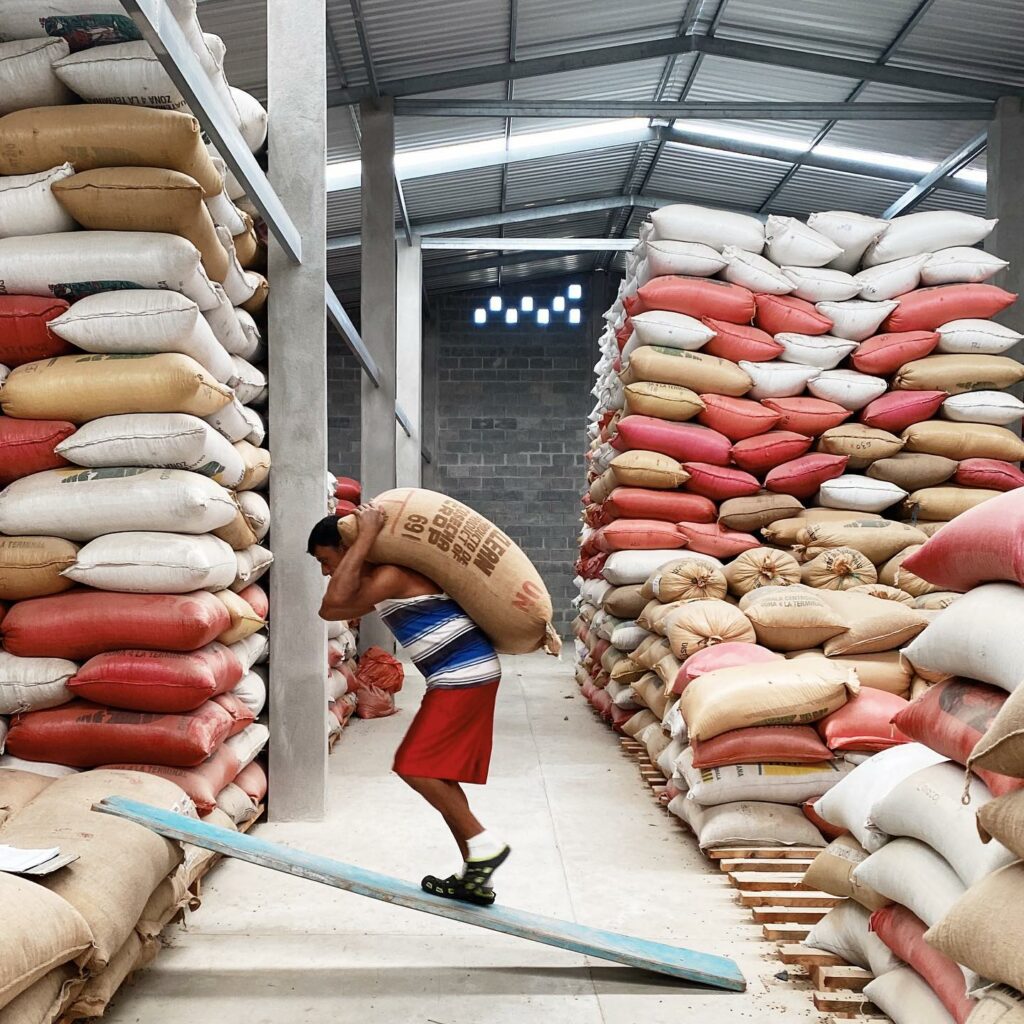 At Nylon Coffee Roasters, ethical and sustainable farming practices are not just a corporate policy, but a source of pride for everyone involved. The team works closely with coffee producers, visiting them annually to build strong relationships.
Although taste is certainly a factor, the team also believes that every coffee has a story to tell, and they are passionate about sharing these stories on social media with their customers.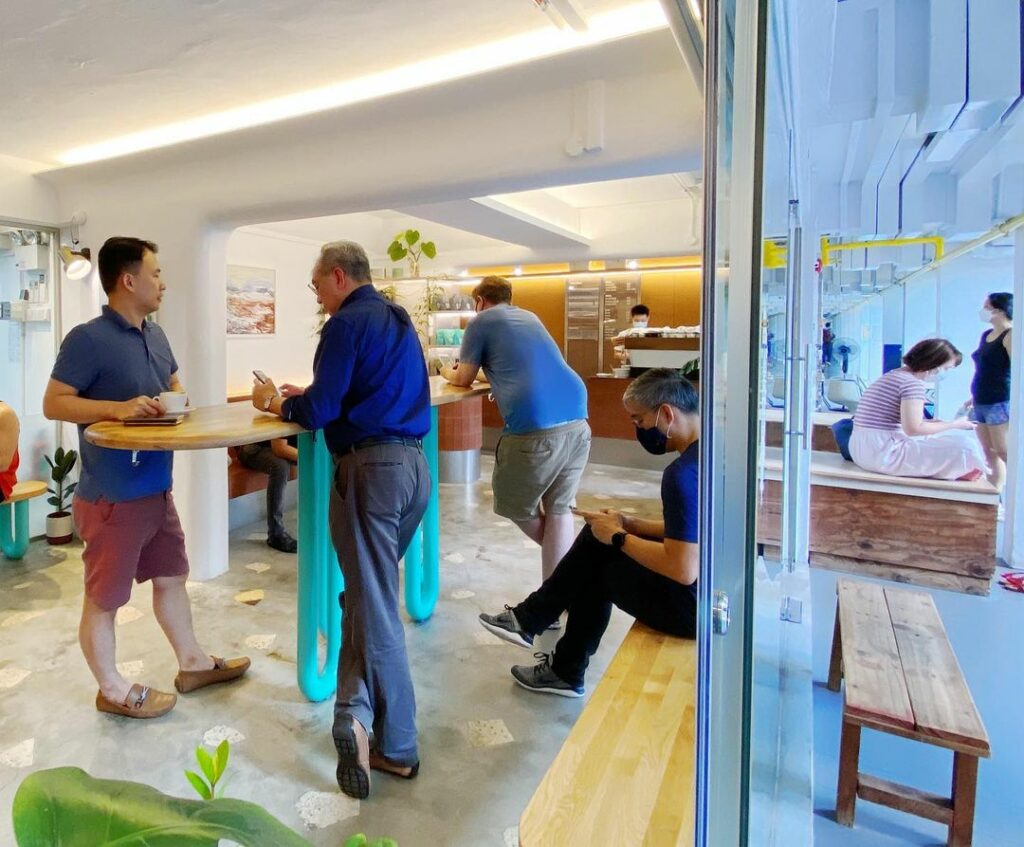 Nylon isn't content to simply sell coffee; they want to bring positive impacts to the world. The result of all this effort is a coffee shop that has distinguished itself from mainstream hipster cafes. For those seeking exceptional coffee and genuine hospitality, Nylon is a trendsetter and an essential institution in Singapore's coffee scene you cannot miss.
Address: 4 Everton Park, #01-40, Singapore 080004 (Google Maps)
Opening Hours: 8:30 AM to 4:30 PM (Wed-Fri), 9 AM to 4:30 PM (Sat-Sun)
Website: https://nylon.coffee/ 
Instagram: https://www.instagram.com/nyloncoffee/
---
Related articles:
✏ Best Cafes in Tanjong Pagar: for brunch, coffee, and aesthetics
✏ Best Cafes in Tiong Bahru: for brunch, sandos, and coffee
✏ Equate Coffee: Discover the Best Caneles in Singapore at This Industrial Chic Cafe
---
---
Our reviews and recommendations are honest and not influenced by compensation or sponsorship. We do not receive payment or free products for positive reviews, unless stated otherwise. Any compensation or products received for reviews will be disclosed in the relevant post.