Tanjong Pagar is a cafehopper's heaven – this neighbourhood is practically swimming in coffee shops, so you won't have to look very far to find a decent cup of joe. Check out these 15 best cafes in Tanjong Pagar with the best brunch menu, coffee, and aesthetics that will satisfy your needs for stimulation and social proofing. So put on your stretchy pants and get ready to sip your way through the area!
1. Nylon Coffee Roasters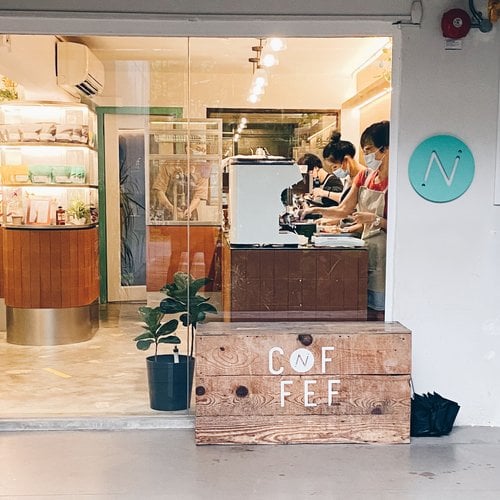 Discover the perfect premium house-roasted, single-origin brews at Nylon Coffee Roasters, an unassuming coffee shop tucked away in an Everton HDB block. This woman-owned joint roasts their own beans at the back of the shop, serving exceptional bean-to-cup coffee with a side of warm hospitality. The owners are passionate about selecting, roasting, and brewing their coffee, and they take the time to explain what sets it apart.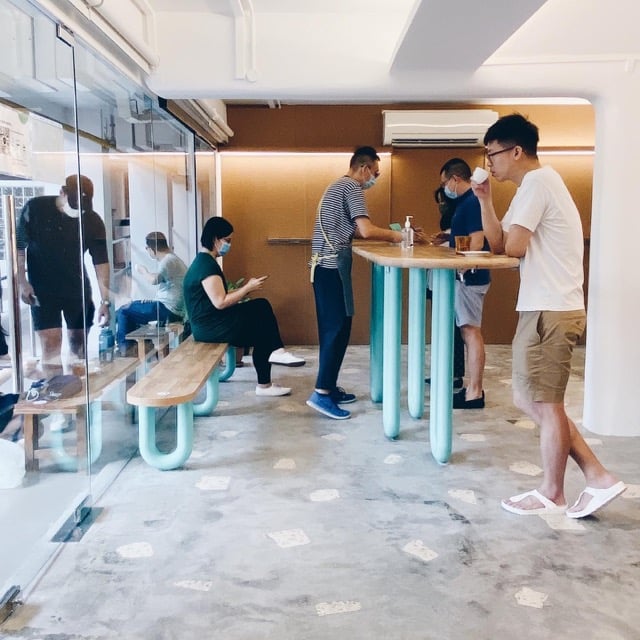 With friendly staff who are always happy to chat, educate, and seek feedback from customers, Nylon Coffee Roasters is always bustling with coffee addicts, despite its petite size of just two snug corners inside and some benches outside. Plus, where else can you snag a delicious Long Black for only $4, a creamy White Coffee starting at $5, or even a Filter Brew for just $6?
Address: 4 Everton Park, #01-40, Singapore 080004 (Google Maps)
Opening Hours: 8:30 AM to 4:30 PM (Wed-Fri), 9 AM to 4:30 PM (Sat-Sun)
Website: https://nylon.coffee/ 
2. Champion Bolo Bun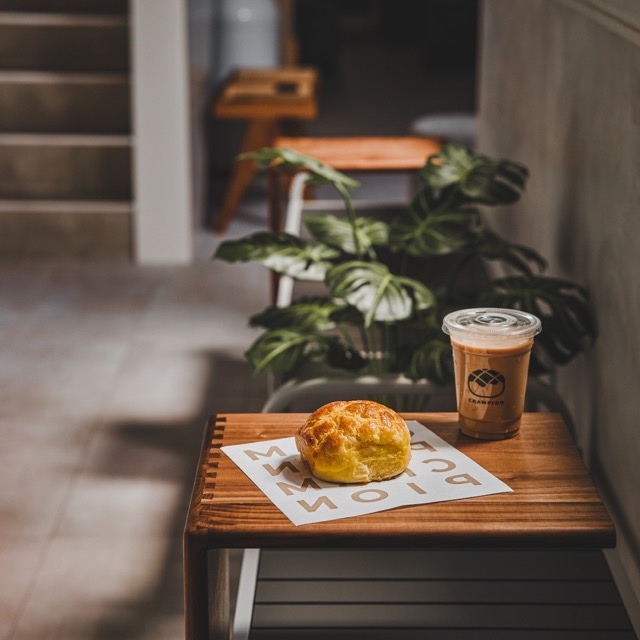 Champion Bolo Bun, the world's first bolo bun concept store, has gained a reputation for serving some of the best bolo buns (bolo baos, 菠萝包) in Singapore. Founder's deep love for bread led to their flagship store in Singapore, where customers can enjoy signature drinks like Champion's Coffee ($5.50), Lemon Tea ($5.80), and Milk Tea ($5.50) alongside their Classic Bolo Buns ($4.50 – $6.80).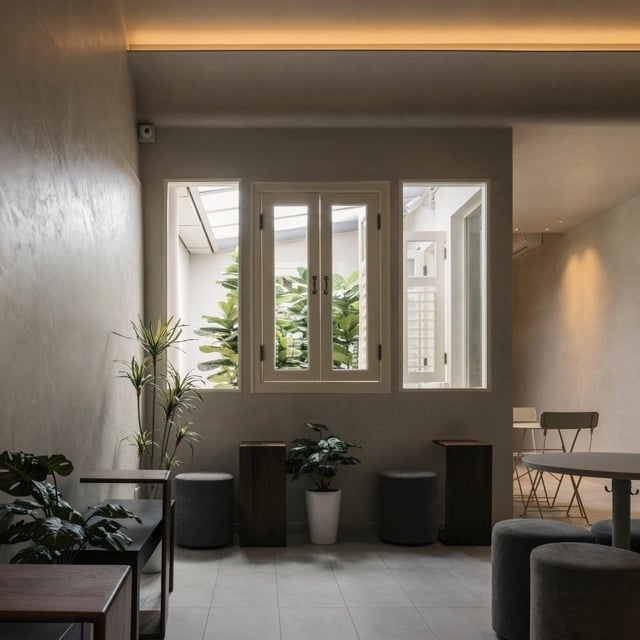 Their signature buns are incredibly soft and fluffy, with a crispy and crunchy golden-brown crust on top that is simply iconic. The triple-storey high shop has a clean, minimalist MUJI-like design, offering a unique experience compared to traditional cha chaan tengs. The buns do sell out quickly towards the end of the day, so make sure to come early.
Address: 92 Tanjong Pagar Road, Singapore 088513 (Google Maps)
Opening Hours: 11 AM to 7 PM (Sun, Tues-Thurs), 11 AM to 10 PM (Fri-Sat), Closed on Mondays
Website: https://championbolobun.com/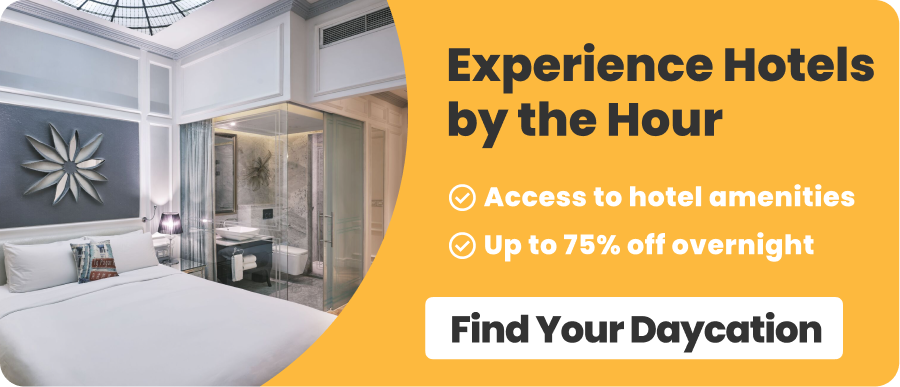 3. Café Kreams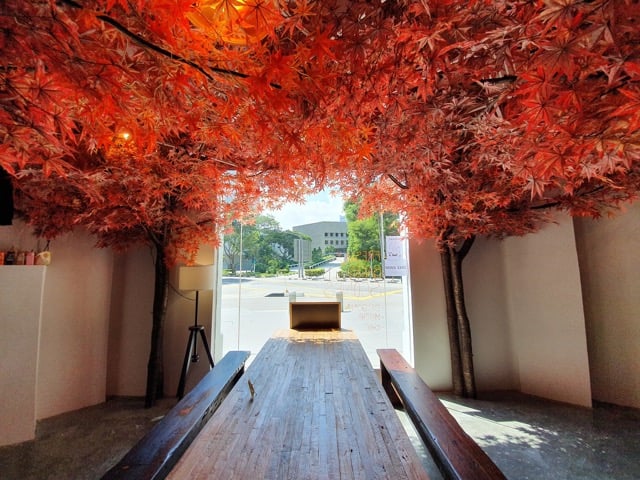 Sometimes we need a brunch spot that's more than just eggs and avocado toast. We want to catch up with our besties, take Insta-worthy photos, and indulge in sweet treats over juicy gossip. Lucky for you, Café Kreams in Tanjong Pagar checks all those boxes. This Korean café, run by a delightful native couple, is famous for its autumn-themed treats such as Dalgone Coffee and Ondeh Ondeh Cake ($12.50).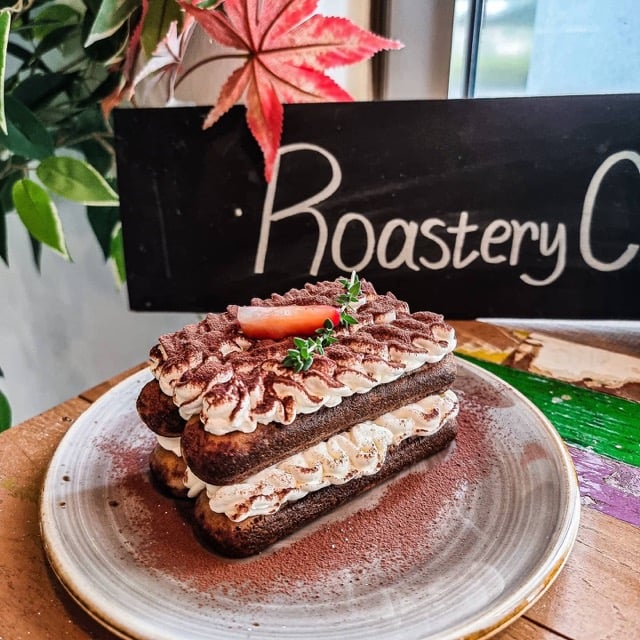 The atmosphere here is pure fall magic, with leafy plants, trees, and other autumnal touches creating a lush garden vibe. The garden-themed café roasts its own beans onsite to ensure the best coffee experience for its customers. But the real star of the show certainly is their Signature Tiramisu ($12) – it's so creamy and light that every bite feels like a heavenly indulgence. For a magical pick-me-up brunch-time coffee spot with besties, Cafe Kreams is your best bet.
Address: 32 Maxwell Rd, #01-07 Maxwell Chambers, Singapore 069115 (Google Maps)
Opening Hours: 9 AM to 11 PM (Mon-Sat), 12 PM to 10 PM (Sun)
Website: https://www.kreams.sg/ 
4. CLOUD – Newly Opened in 2023 🆕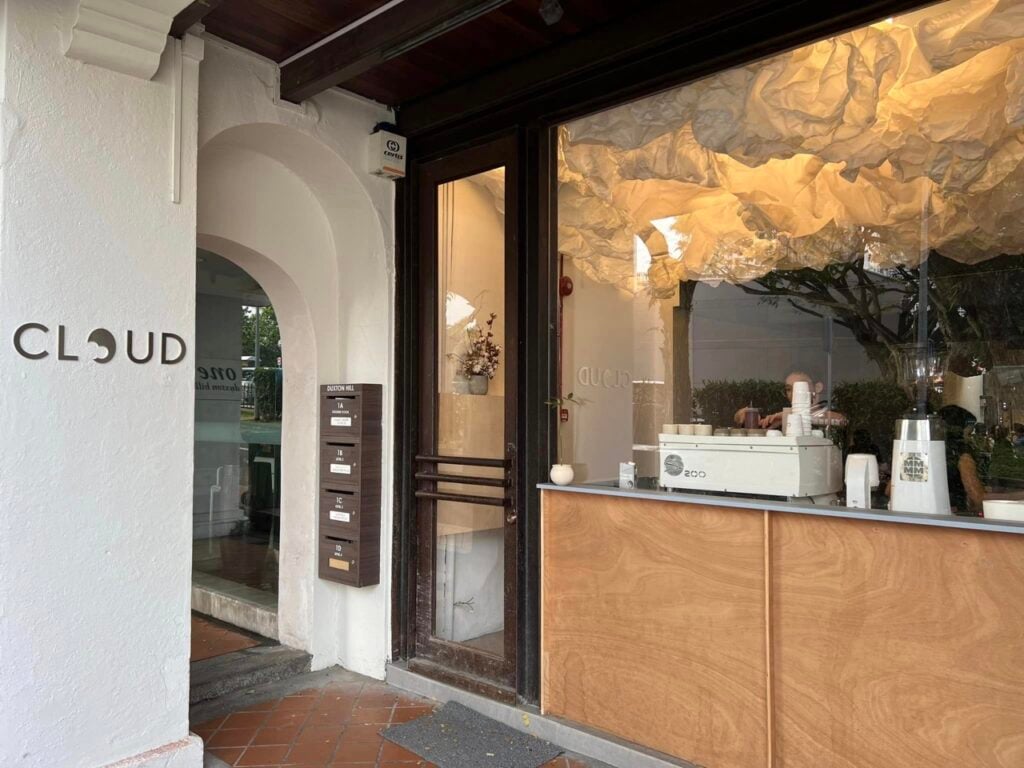 Cloud in Duxton Hill is a newcomer on the block and boasts a cloud-themed interior serving up some killer baked goods that will transport you to the heavens. The standout feature is the paper mache replica of a cloud on the ceiling, making for a dreamy backdrop for your next #cafehopping post.
But it's not just about the aesthetics here; Cloud's in-house bakes, such as Brownies with Miso Caramel ($6) and Hot Smores ($8), are freshly made each morning, and you'll be treated to a rotating selection of delectable treats on display at the bar counter.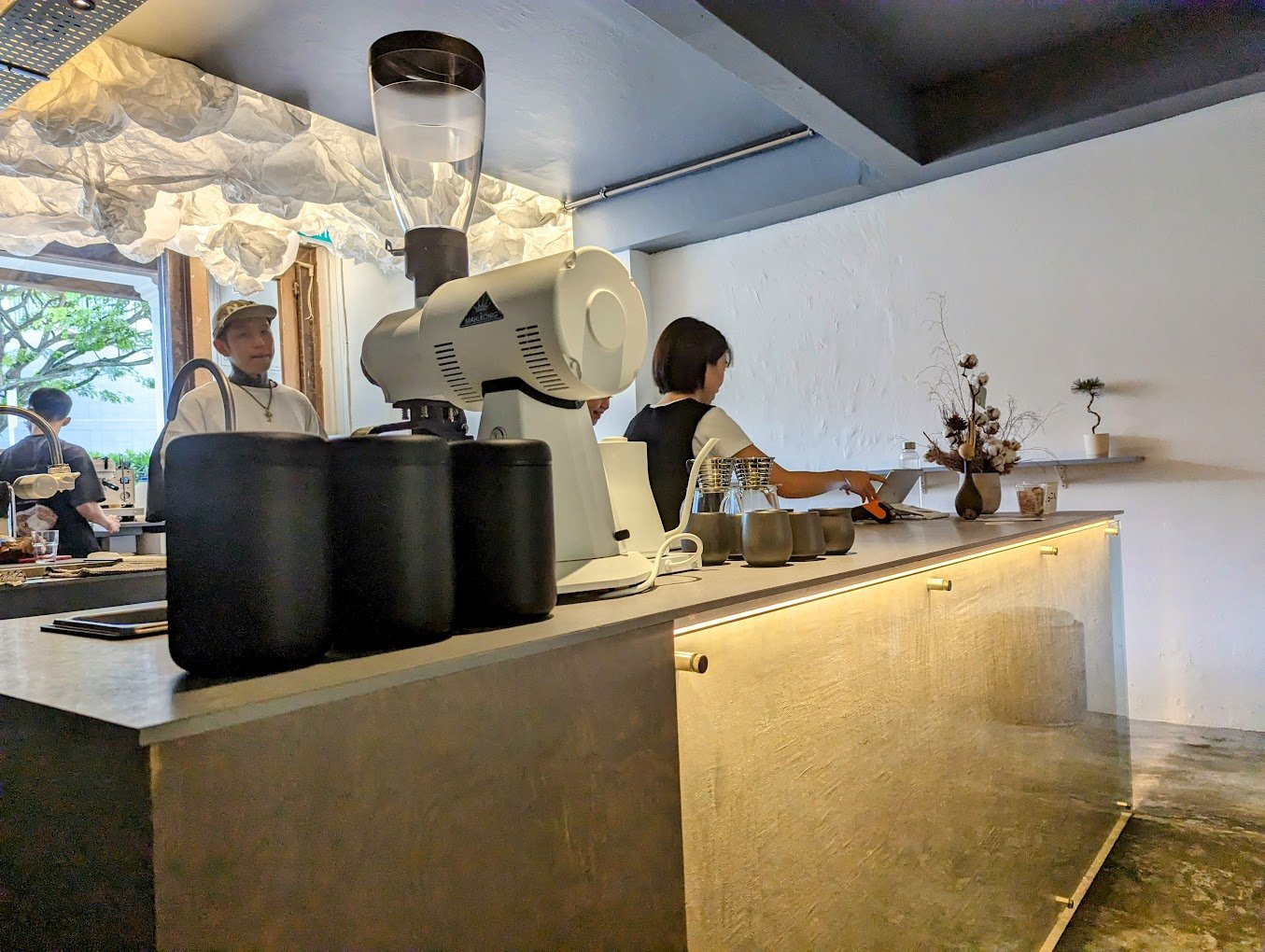 The café features an industrial-themed design, with muted furniture and cemented flooring. But there's nothing rustic or unfinished about its menu and coffee items. The baked goods are freshly made every morning and constantly changing, and they also serve filtered coffee made from four different kinds of beans. Prices are reasonable here (Black and White Coffee from $5.50, Mocha from $6). So take a bite, and let your taste buds soar on Cloud 9.
Address: 1a Duxton Hill, #01-01, Singapore 089480 (Google Maps)
Opening Hours: 10 AM to 6 PM (Tues-Sun)
Website: https://www.instagram.com/cloud._.co/ 

5. Equate Coffee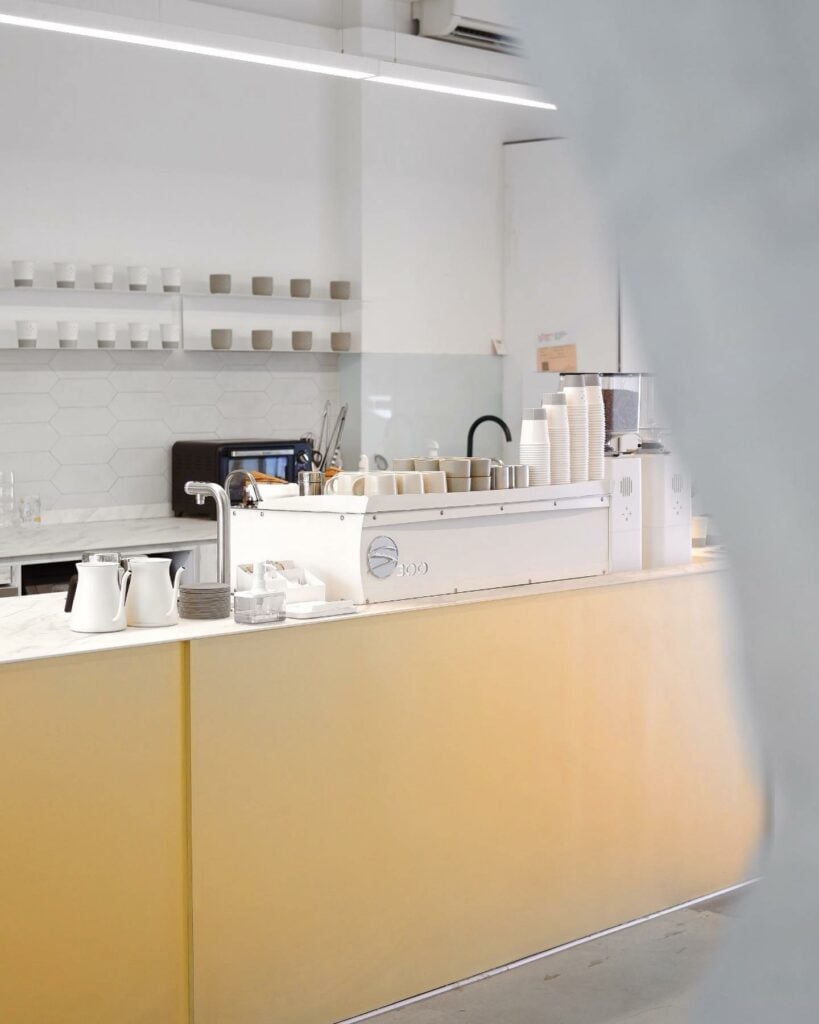 For those who appreciate minimalist aesthetics and prefer to keep their Instagram feed consistent with their personal style, Equate Coffee should be next on your list. Located in the heart of Tanjong Pagar Plaza, this cafe is the talk of the town for its minimalist decor and scrumptious baked goods.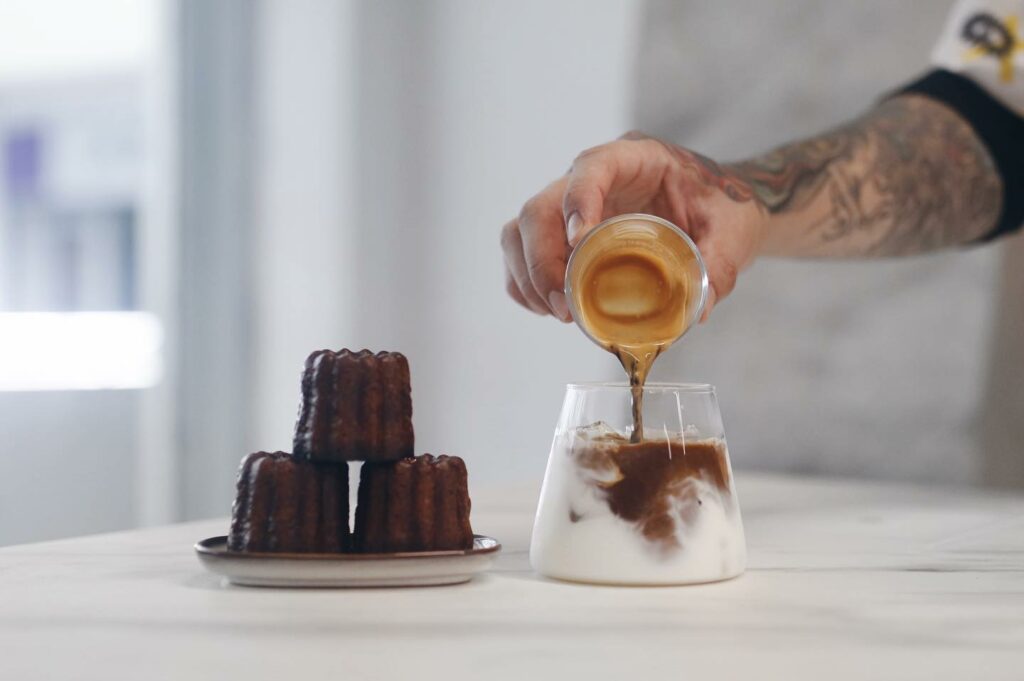 The chic interior of Equate Coffee boasts unfinished concrete and grey walls with clean, sleek lines, as well as a rustic coffee bar counter. But Equate Coffee isn't just about aesthetics; they also offer some of Singapore's best Canelés ($4). These delectable treats feature crispy skin and a moist filling that are so devilishly delicious, that your waistline will be saying its prayers.
In addition to artisanal coffee and canelés, the cafe serves up buttery Classic Croissants ($4), flaky Cinnamon Rolls ($5.80), and other seasonal pastries in partnership with local artisanal bakeries.
Address: 1 Tanjong Pagar Plaza, #02-25, Singapore 082001 (Google Maps)
Opening Hours: 8:30 AM-5:30 PM (Mon-Fri), 8 AM to 3 PM (Sat)
Website: https://www.equate.sg/ 
6. Glasshouse – Newly Opened in 2023 🆕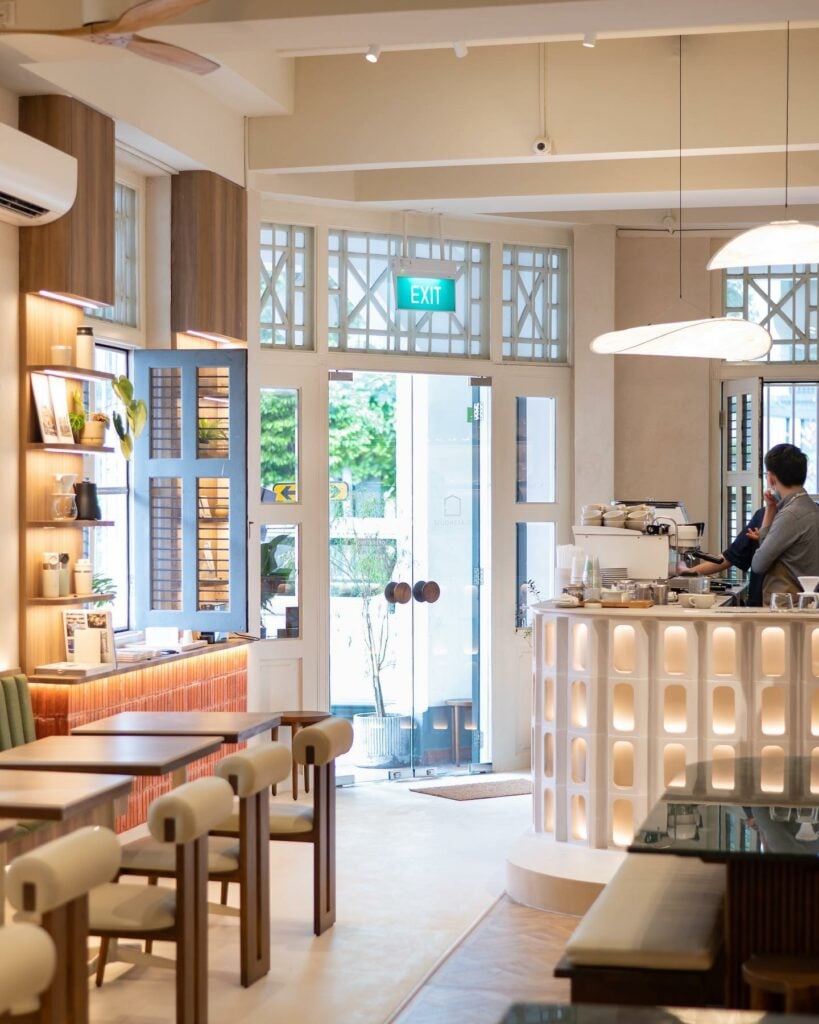 Crave a coffee shop experience that's more than just a quick in-and-out affair? Glasshouse's new outlet at Neil Road is the perfect addition to your list of best cafes in Tanjong Pagar. With its earthy theme of stone-white walls, forest-green marbled tables, and high ceilings, the ambience is perfect for a slow brunch with coffee.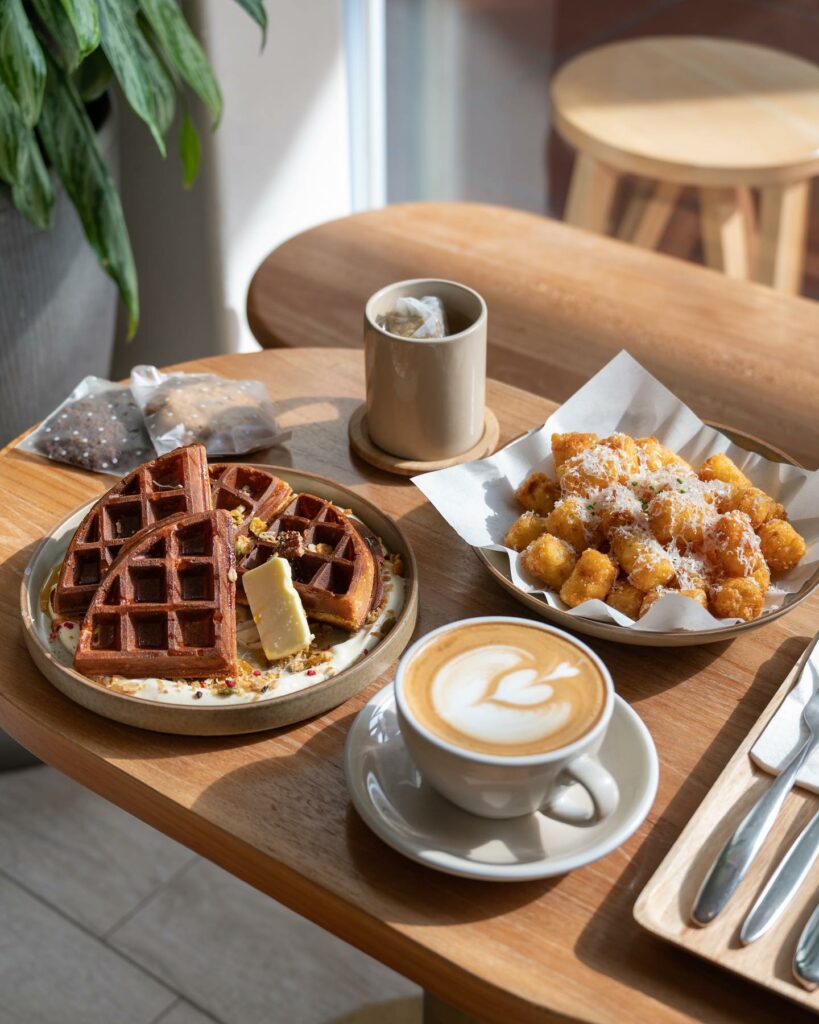 With mouth-watering delights like their $8 Croissants and Sweet Potato Chilli Chicken Bowl ($18), you'll be spoiled for choice. Coffee starts at an affordable $5.50 and is of excellent quality. You'll find healthy protein options and food selections inspired by the owners' travels and the familiar flavours they grew up with. So, if you're looking for a break from the usual bacon and sausage fare, Glasshouse is a must-visit.
Address: 136 Neil Rd, #01-01, Singapore 088865
Opening Hours: 8 AM to 6 PM daily
Website: https://theglasshousesg.com/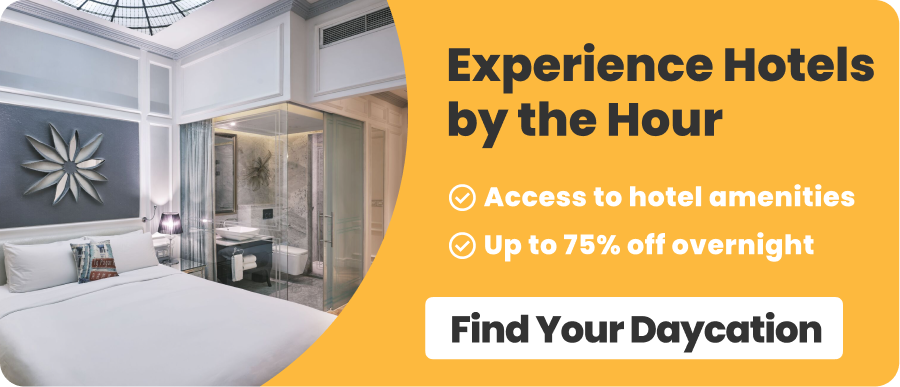 7. Japan Rail Café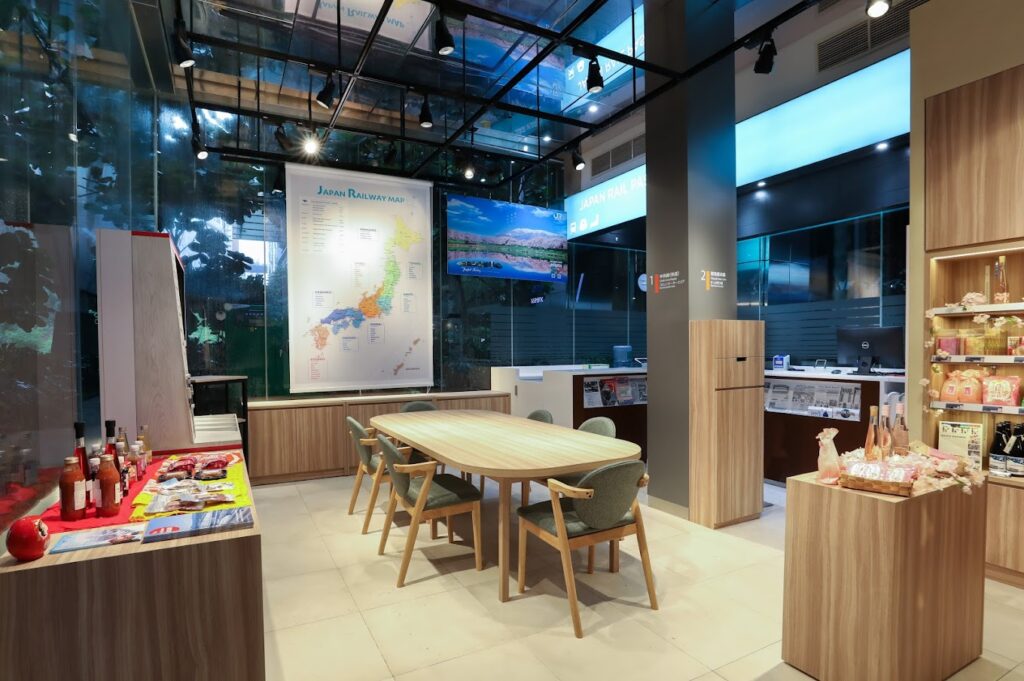 Japan Rail Café is a unique café concept in Tanjong Pagar dedicated to Japan's food and culture, with a decor that captures the essence of a Japanese train station. When times are tough and outbound travels are incompatible with your wallet, this is the perfect place to celebrate all things Japan and uplift your mood with Japanese souvenirs.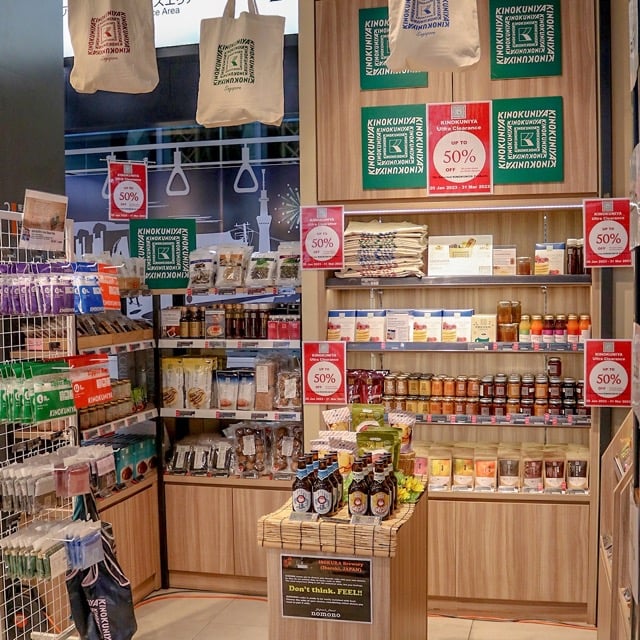 Japan Rail Café offers a tempting array of specialty drinks, including the Original Drip Coffee, Kuromitsu Kinako Latte, and Kyoto Uji Matcha Latte. The biggest draw of Japan Rail Café is its sprawling outdoor seating area, perfect for soaking up the sunshine while sipping your coffee and people-watching to your heart's content. So why not hop on board and let Japan Rail Café transport you to the land of the rising sun, right in the heart of Singapore?
Address: 5 Wallich St, #01 – 20 Guoco Tower, Singapore 078883
Opening Hours: 11 AM to 9 PM (Mon-Thurs), 11 AM to 9:30 PM (Fri-Sat), 11 AM to 8 PM (Sunday)
Website: http://www.japanrailcafe.com.sg/  
8. Natter Coffee & Gelato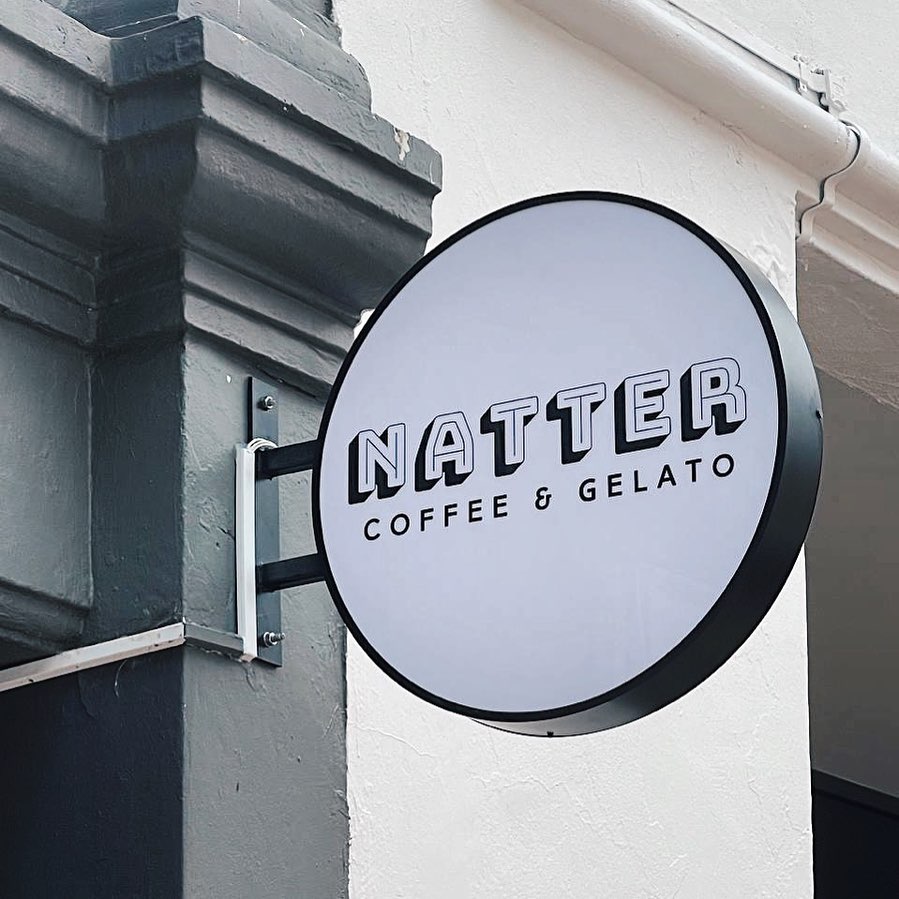 Looking for a new coffee and gelato joint that hits all the right notes and impresses your TikTok followers? It's time to visit Natter Coffee & Gelato and try their This minimalist café serves an adventurous selection of gelato flavours, with classic ones going for $5 and premium flavours at $6. Get a scoop (or two) on top of their hojicha waffle (extra $5) – it's pure heaven.
And if coffee is more your jam, you won't be disappointed with their specialty roast drinks made from beans sourced from Brazil and Mexico.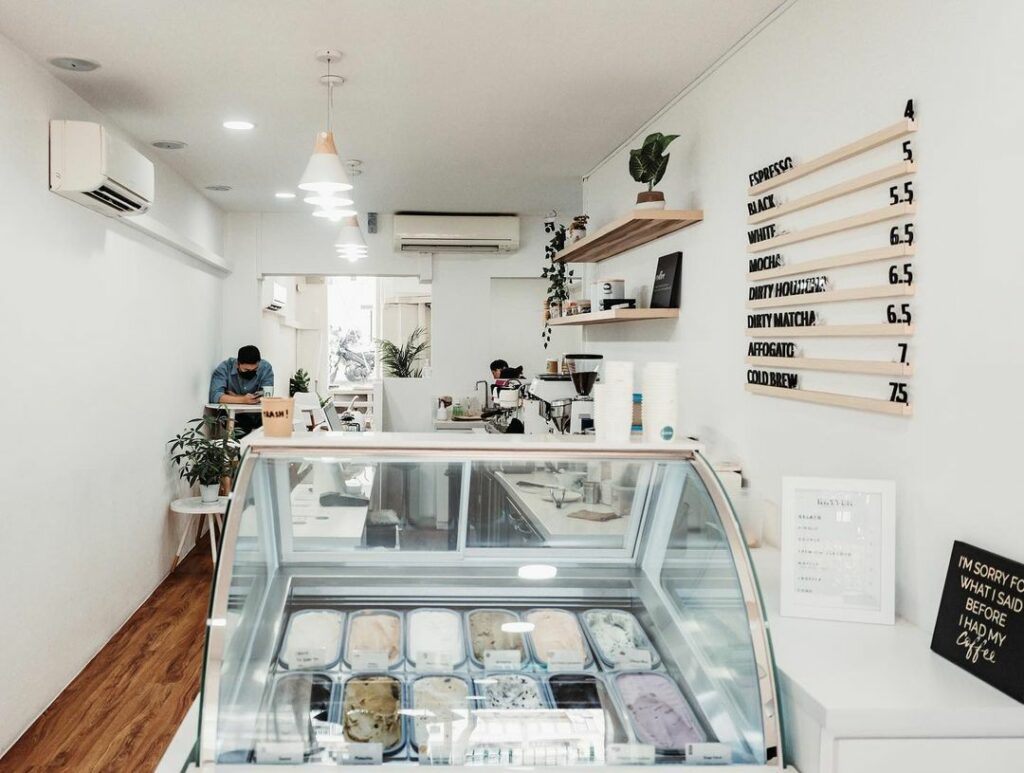 Our favourite pick is definitely the sweet and tangy Korean sikhye flavoured ice cream – it's a bold move, but trust us, it's worth it. And if you're nutty for pistachios, try the roasted pistachio gelato, but beware – it may be a bit sticky for some.
The café has plenty of seating in the back. You can always chow down on your gelato alone at the front (no judgment here) or, if you're going with a larger group, just bring your squad to the back.
Address: 124 Tg Pagar Rd, Singapore 088533 (Google Maps)
Opening Hours: 12:30 to 10 PM (Mon, Wed-Thurs), 11 AM to 12 AM (Sat), 11 AM to 10 PM (Sun)

9. Acoustics Coffee Bar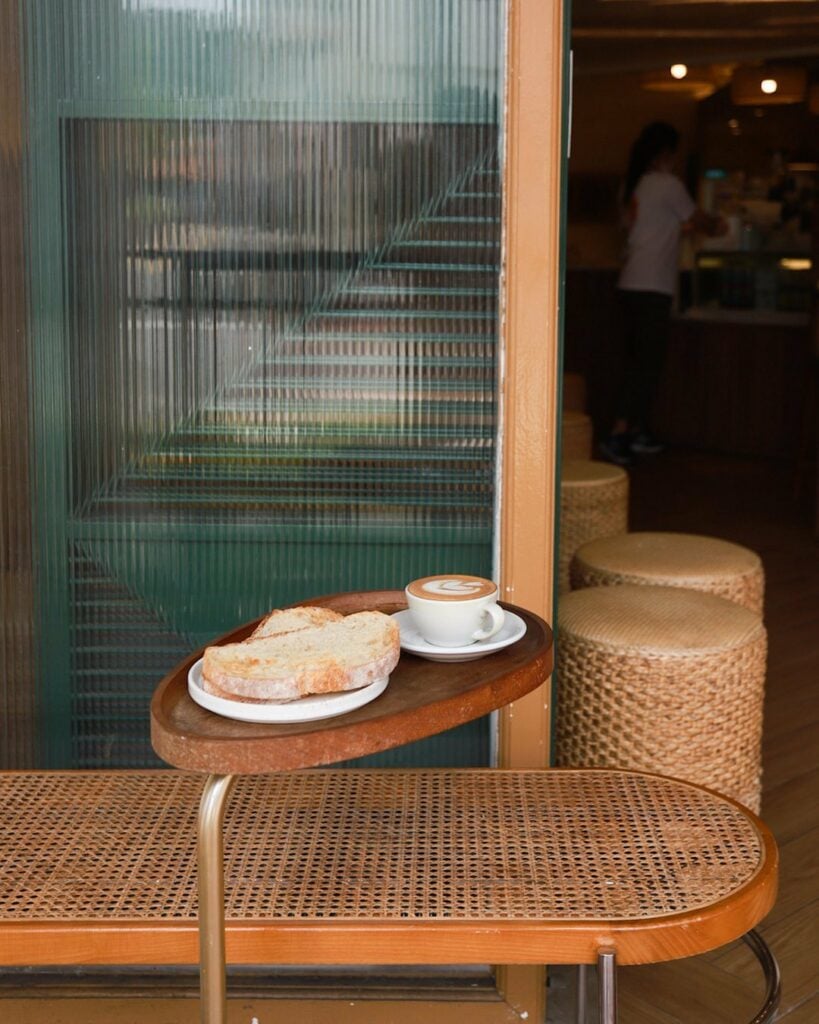 Acoustics Coffee Bar has migrated from Ang Mo Kio to its current spot on Neil Road, and it's a stunner. Flooded with natural light and greenery, the seating area is divided into indoor and outdoor areas, separated by a glass door and coffee workstation. The indoor boasts a special acoustics panel that minimises noise. It's like getting two cafes for the price of one, thanks to its ingenious layout.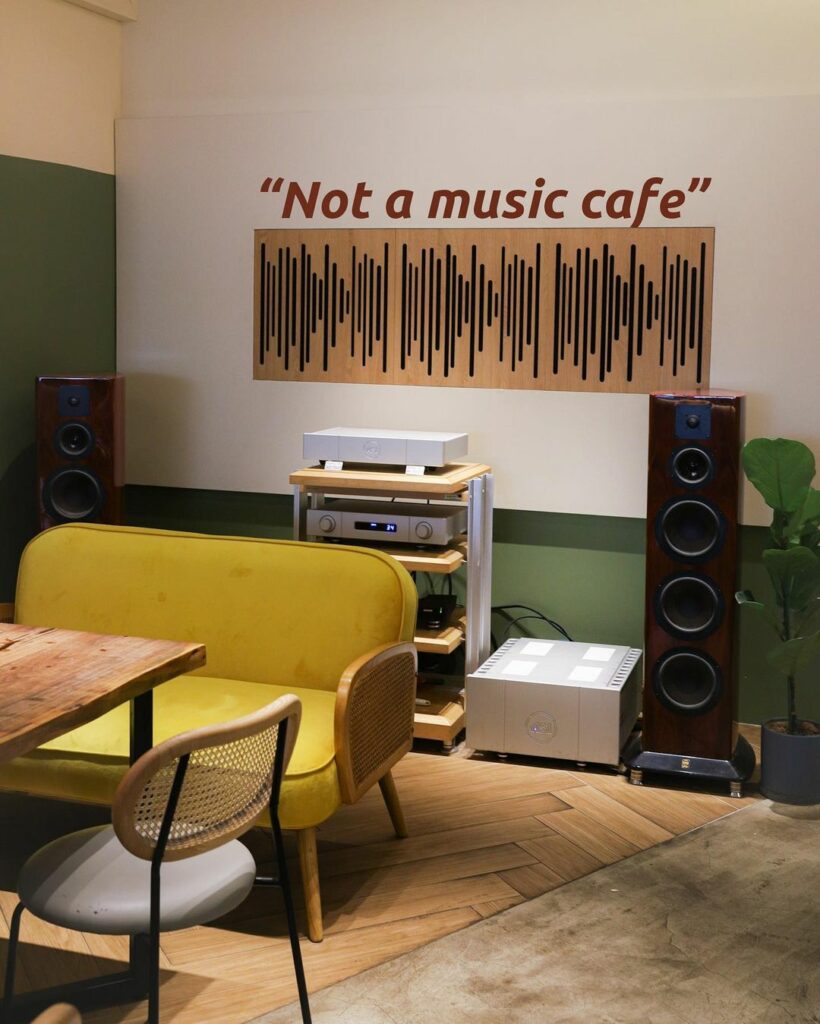 The owners take pride in delivering a wonderful blend of freshly brewed coffee, delicious beverages, and comfort food options made with natural ingredients.
But we all know we're going straight for those Truffle Tots ($15) with a crispy edge and fluffy potato core, the comfort food staple Egg in a Hole ($14), and the creamy and velvety Deconstructed Cheesecake ($7). Just be warned – this place can get quite crowded!
Address: 61 Neil Rd, Singapore 088895 (Google Maps)
Opening Hours: 8:30 AM to 5:30 PM (Sun-Thurs), 8:30 AM to 9:30 PM (Fri-Sat)
Website: https://acousticscoffee.com/
10. Little Oasis – New Location in 2023 🆕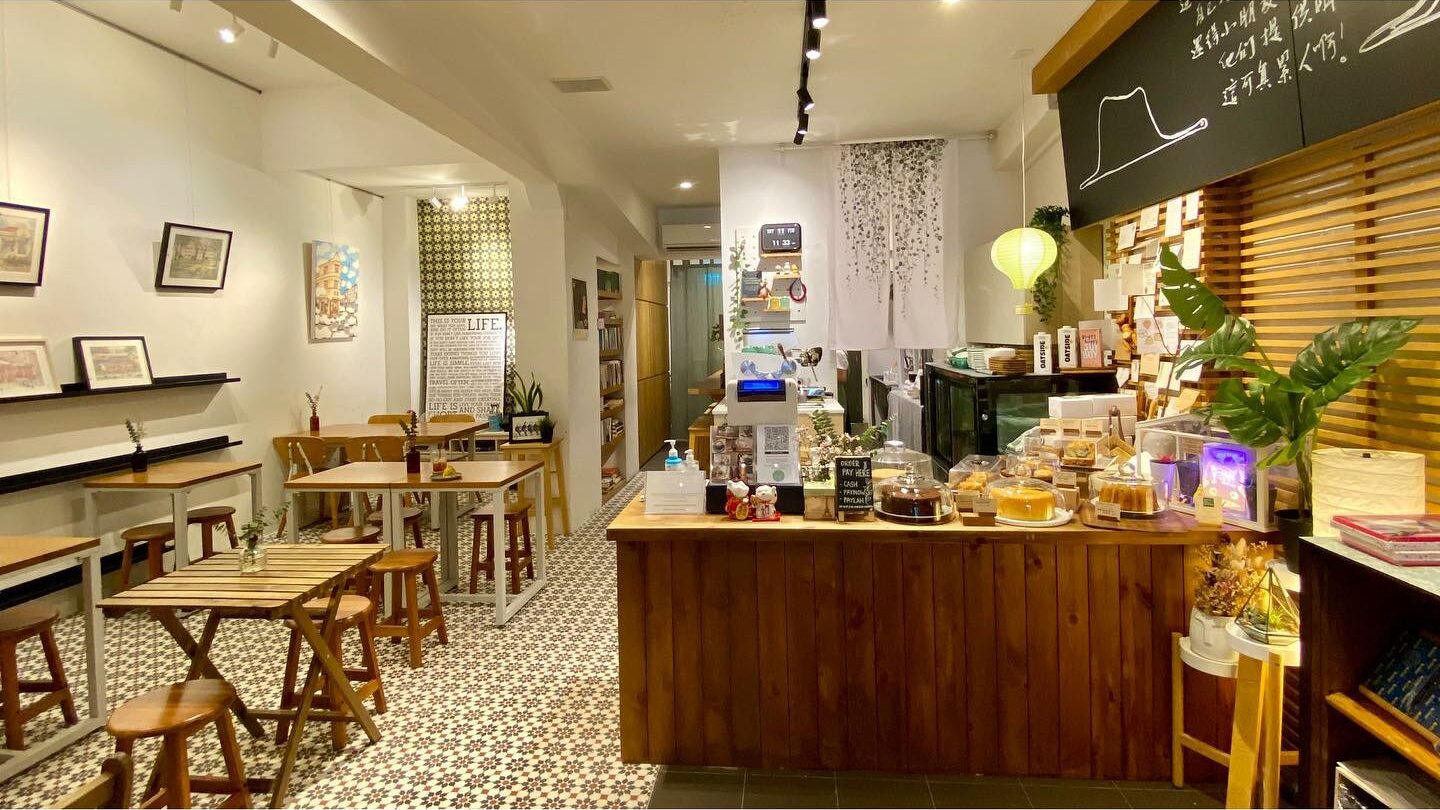 Previously located in Everton Park, Little Oasis can now be found within the cosy confines of the retro-looking Grassroots Book Room at Bukit Pasoh Road, serving wholesome healthy food, handcrafted artisanal cakes, and delicious coffee at reasonable prices.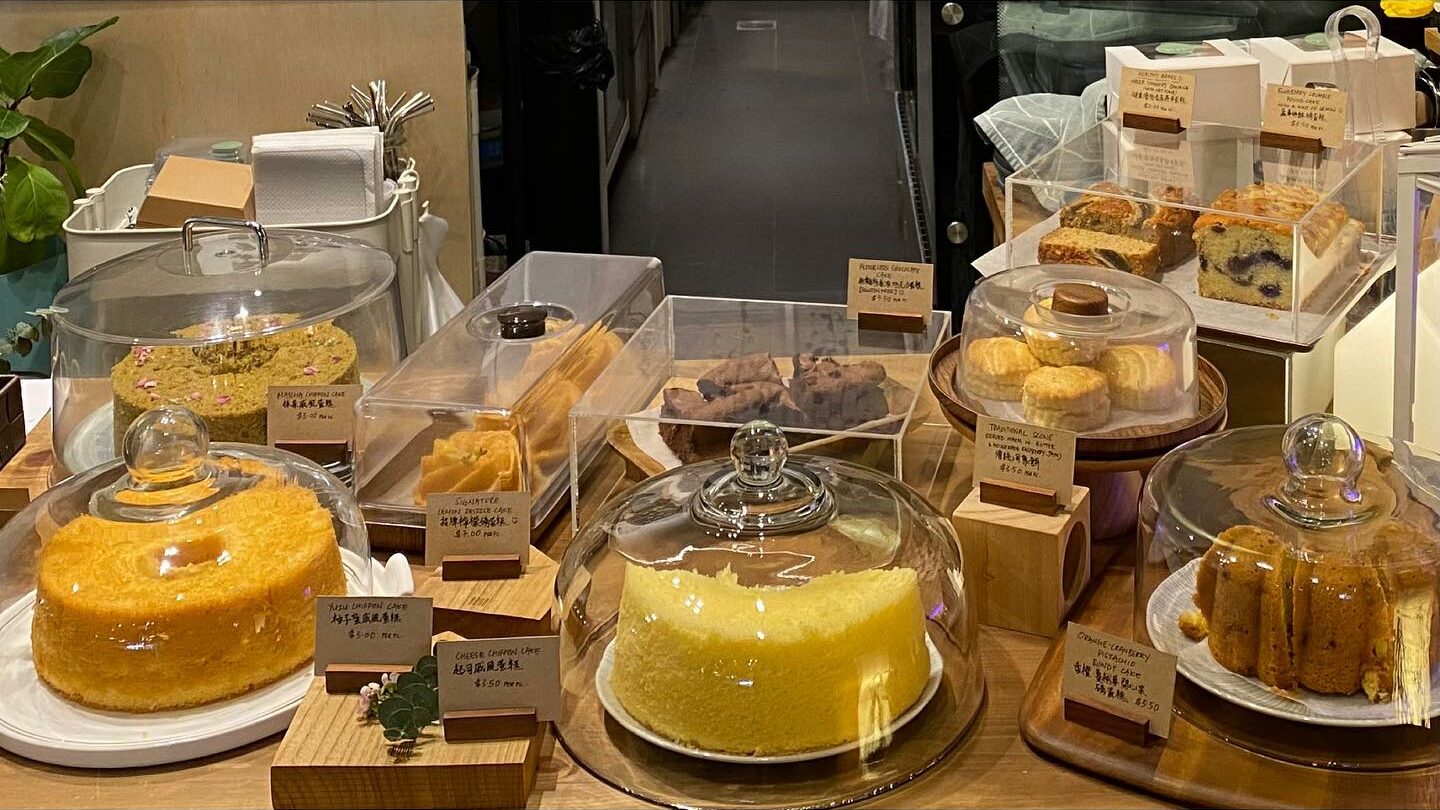 Little Oasis isn't your typical corner cafe with a limited menu. Created by Little Wooden Table bakery 小木桌, the cafe has an impressive selection of treats like the flourless chocolate cake, oreo lime cheesecake, tangy lemon drizzle cake, banana oatmeal waffles ($8.50 for half a portion, $16 for a full portion), and other great bakes, a visit here will make you want to skip cheat day.
Little Oasis uses beans from Common Man Coffee Roasters, roasted locally in Singapore, so you know you're getting the good stuff. We're almost reluctant to put this on our list to keep it to ourselves (shhh). But this place deserves all the love it can get.
Address: 25 Bukit Pasoh Rd, Singapore 089839 (Google Maps)
Opening Hours: 12 PM to 6 PM (Mon, Wed-Sat), 12 PM to 5:30 PM (Sun)
Website: https://littlewoodentable.com/

11. Huggs Collective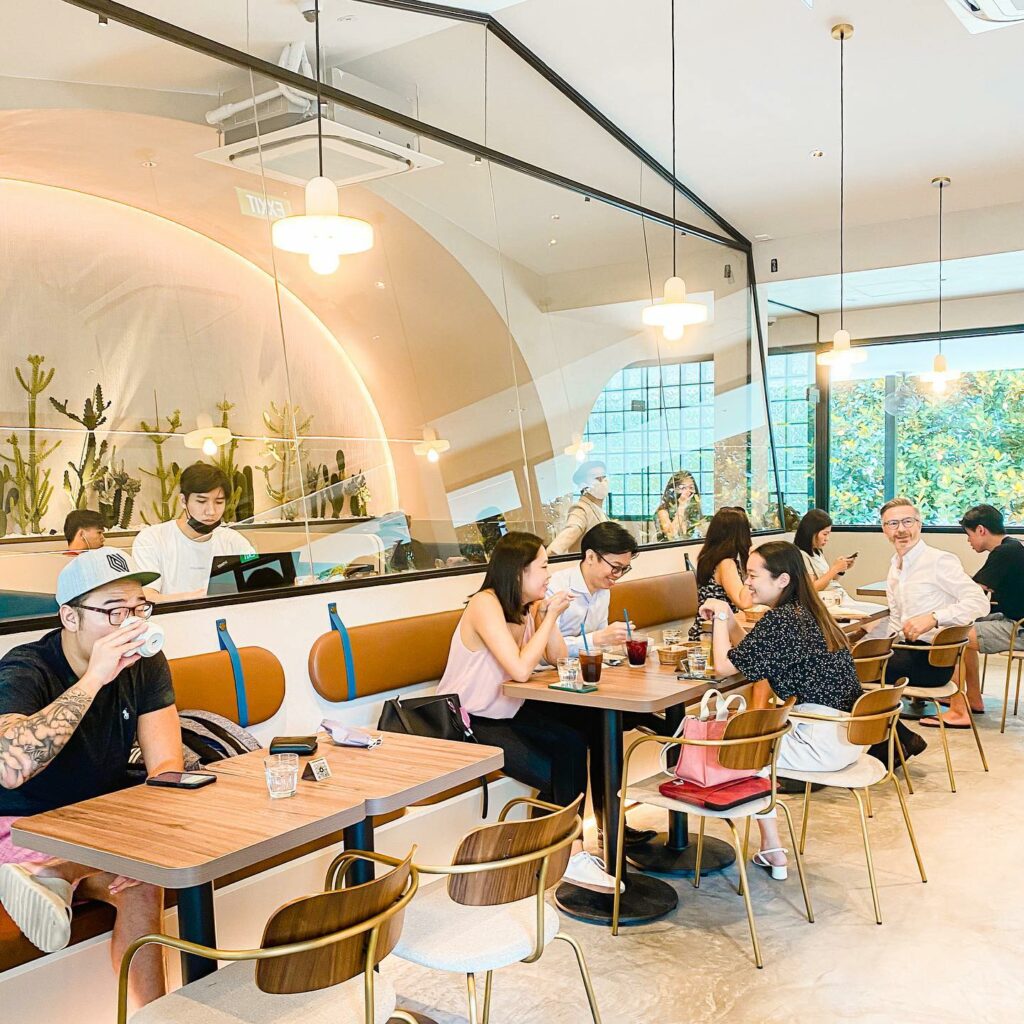 Huggs Collective is one of Singapore's largest homegrown café brands with over 20 outlets (and counting), and their largest flagship store on Maxwell Road in Tanjong Pagar spans over 3,000 square feet. This location has a pet-friendly outdoor area, a mini-amphitheatre, and an exclusive members' lounge with single-person private booths.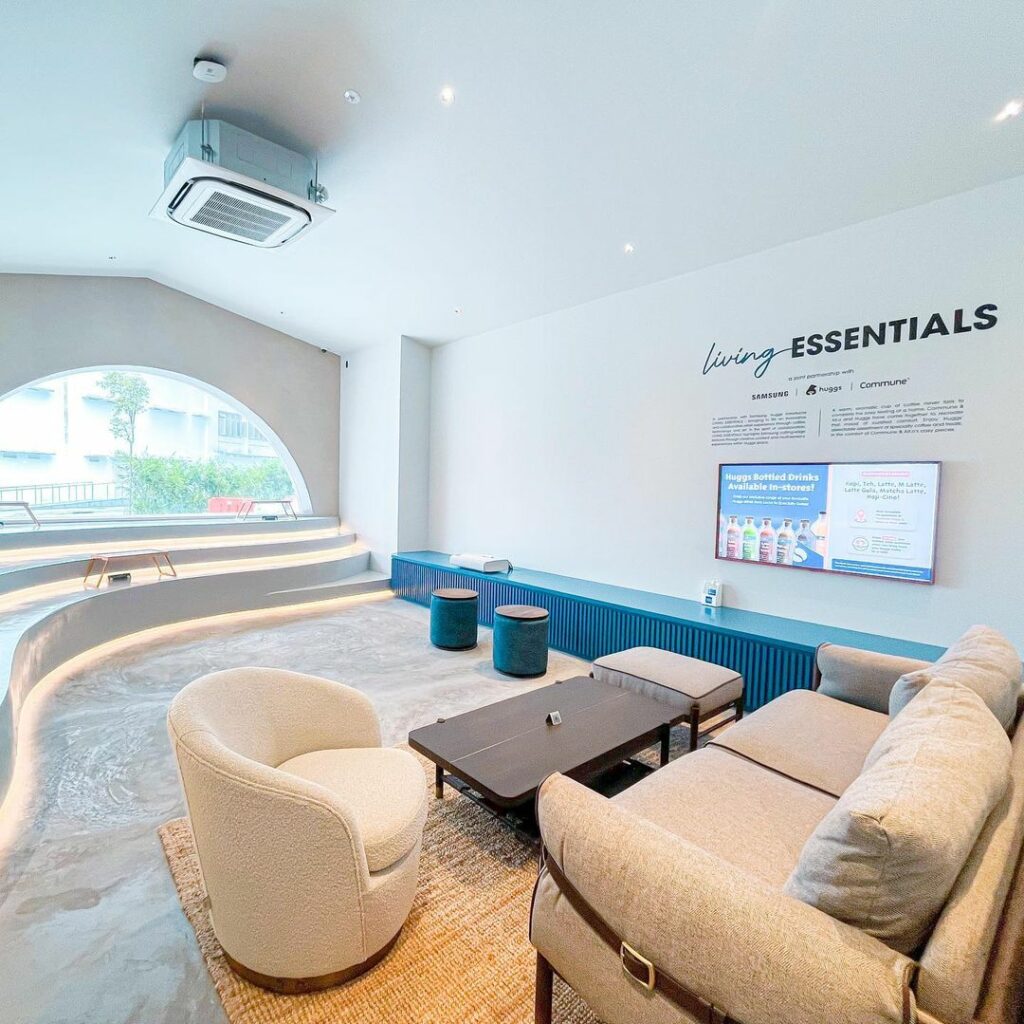 Apart from the standard classic coffees, you can also get specialty editions with localized twists, like the Latte Gula ($6.50) infused with caramelized Gula Meka, and The Retro ($5.50) mixed with sweetened milk, and local brews such as the Sumatra Kopi (from $2.40).
Huggs's dedication to local flavours extends to its cake selections, exemplified by its must-try Ondeh Ondeh Cake ($6.90). This mouth-watering creation features a pandan-infused sponge layered with gula melaka and toasted coconut shavings, then crowned with desiccated coconut. Other signatures include the flaky Banana Puffy ($3.50), the rich and creamy Speculoos Cheesecake ($6.90), and the decadent Chocolate Fudge Cake ($6.90).
Address: 30 Maxwell Rd, #01-03, Singapore 069114 (Google Maps)
Opening Hours: 10 AM to 6 PM, daily
Website: https://www.huggscoffee.com/ 
12. Five Oars Coffee Roasters Heritage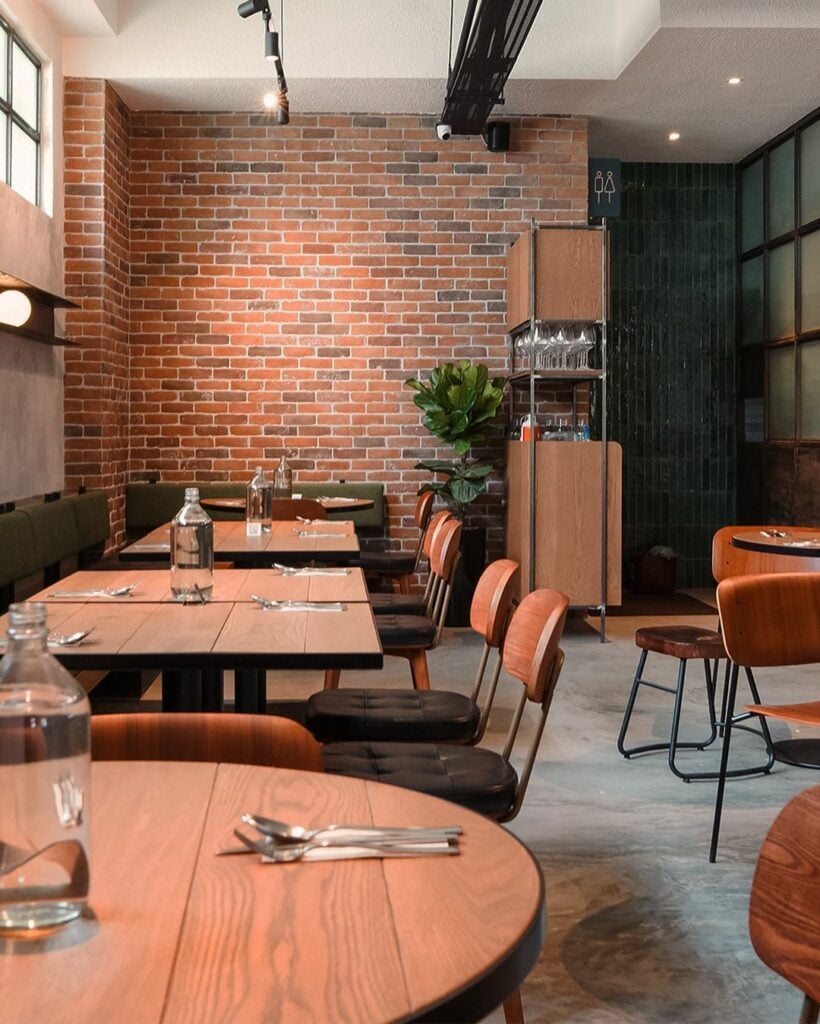 The current Five Oars Coffee Roasters Heritage café in Tanjong Pagar is a re-opened version undergoing significant changes. Instead of the white-coloured walls from the original café, the Melbourne-café inspired concept now uses dark interior tones, such as brown and earthly green. The interior felt rustic, especially with red brick and cemented grey components.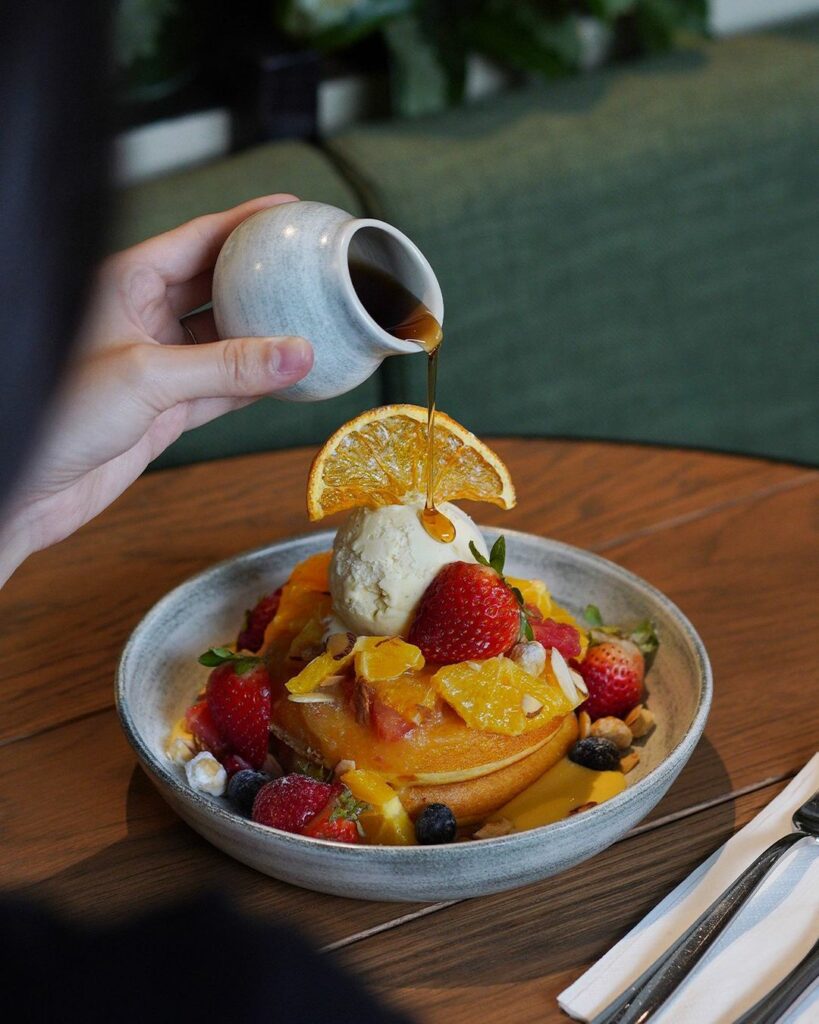 While you might have to loosen those purse strings a bit, the brunch menu is worth every penny. Veggie lovers will dig the Corn Fritter ($20), while those in the mood for serious indulgence should go for the Bacon & Hash ($24). And if you have a sweet tooth, don't worry – options like Salted Caramel Banana Waffles ($18) and Brioche French Toast ($22) are designed to satisfy your cravings.
Coffee connoisseurs have got to try their coffee flight, serving a 6oz white and one expresso shot separately so you can truly taste the unique flavour profile of their coffee beans. If you're looking for a seriously cool coffee and brunch experience that will leave you feeling elevated, you know where to go.
Address: 43 Tg Pagar Rd, #01-01, Singapore 088464 (Google Maps)
Opening Hours: 8 AM to 10 PM, daily
Website: http://www.focr.sg/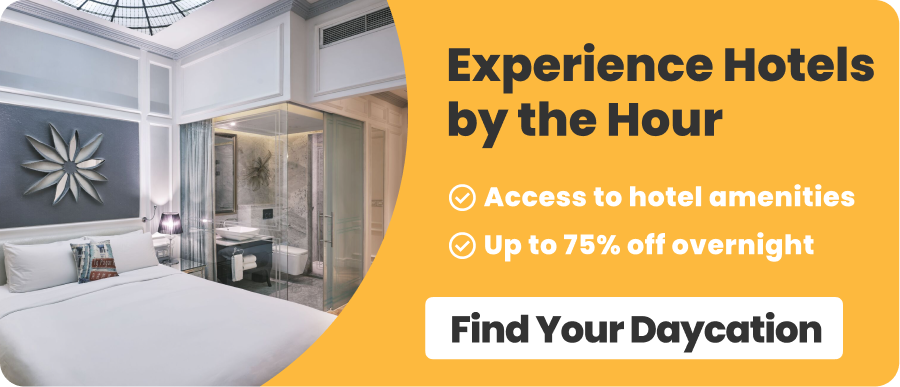 13. The Populus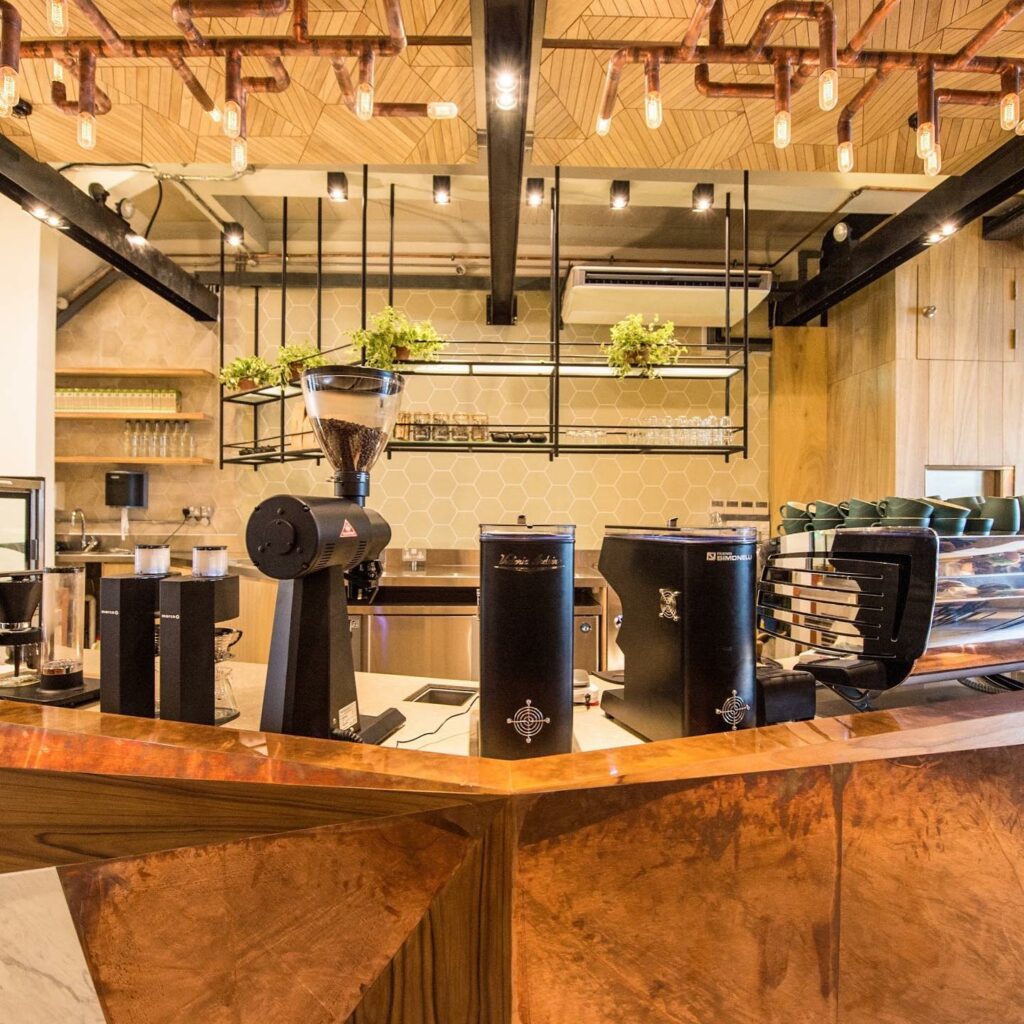 The Populus is easily one of the most sought-after cafes in Tanjong Pagar with its unique gastro-café concept. It's on every "best of" list out there; of course, there's always a line out the door. So do yourself a favour and make a reservation ahead of time.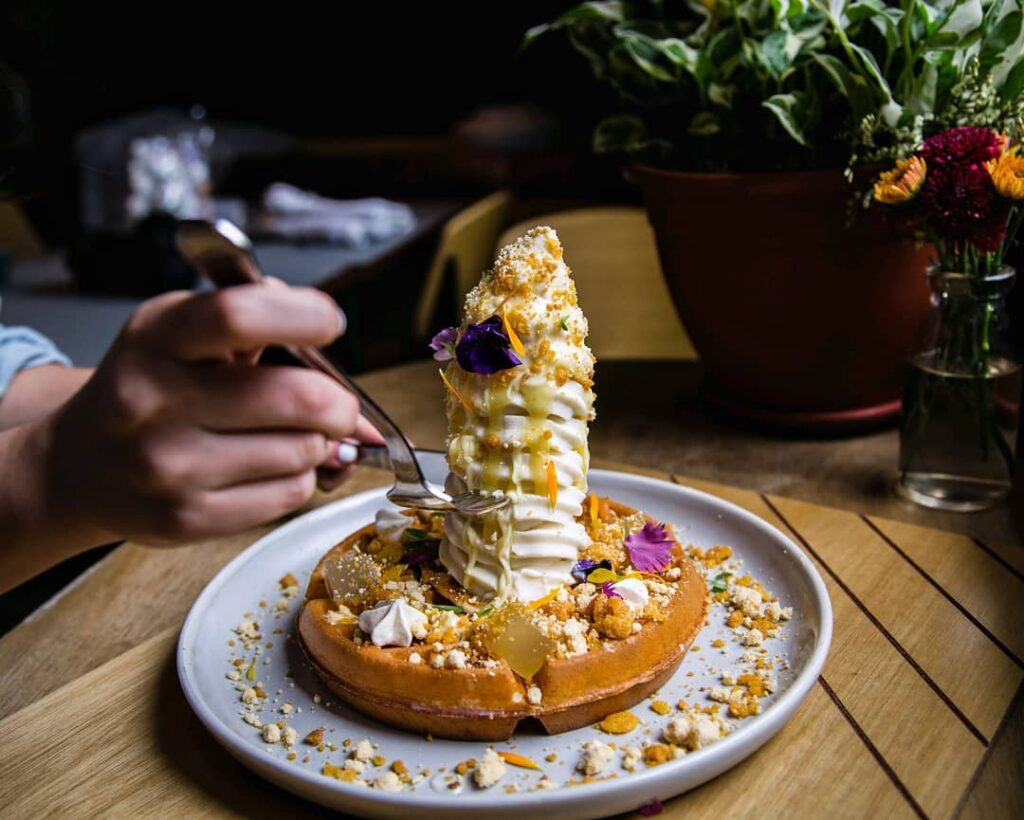 The presentation of the signature Sundaes and Waffles ($19 for combo) is pure aesthetics; the texture is on point with the perfect balance of fluffiness and crispiness. The Spring Pancake & Fried Chicken ($19) is another hot pick. And let's not forget about the All Day Big Brekky ($24) – this thing is massive, so make sure you come hungry (or bring some friends to help you finish it).
Keep in mind that the eating time here is limited to 75 minutes after your food arrives. If you're in a hurry, we recommend you get a cup to go at their retail coffee section.
Address: 146 Neil Rd, Singapore 088875 (Google Maps)
Opening Hours: 9 AM to 6:30 PM (Sun-Thurs), 9 AM to 9:30 PM (Fri-Sat)
Website: https://thepopulus.cafe/ 
14. Monument Lifestyle at Duxton Road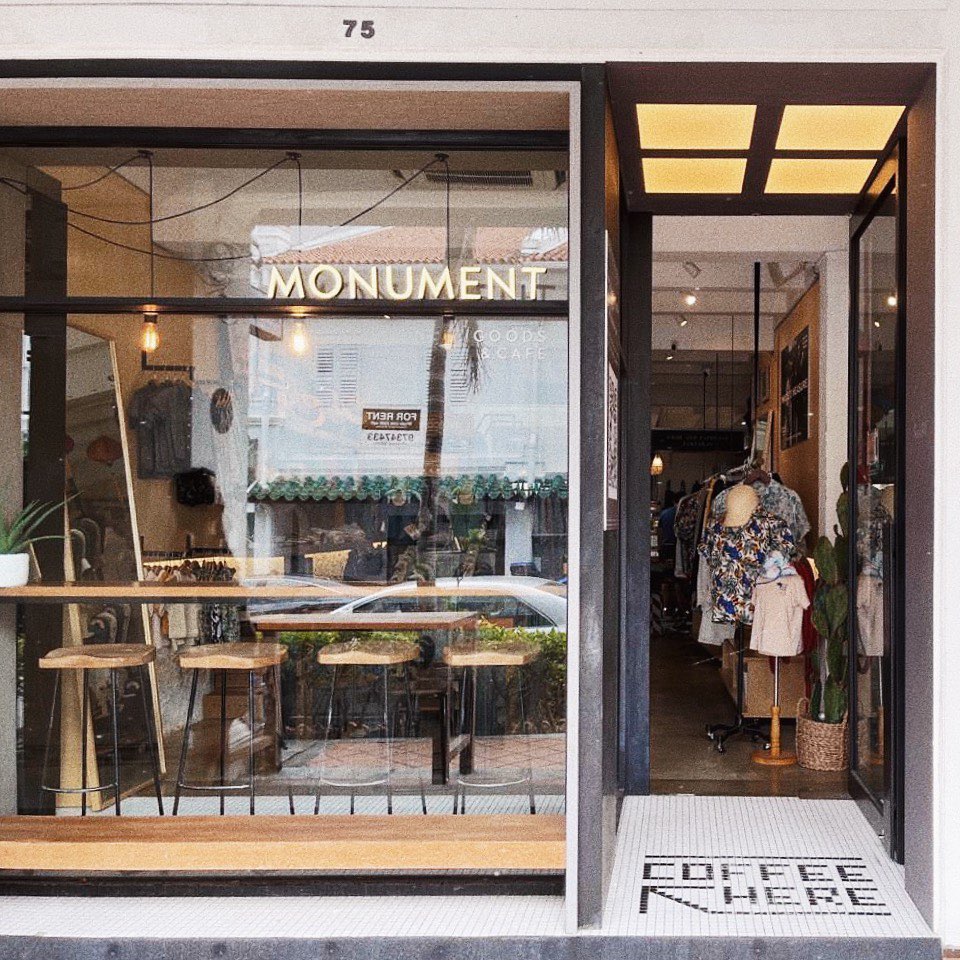 What if I told you there's a spot in Tanjong Pagar that's part retail therapy, part caffeine fix – and it's not just a figment of your imagination? The Monument Lifestyle at Duxton Road is a small fashion boutique with a cosy coffee place at the rear. As you enter, you first meet the chic clothes and novelty items, with the cafe further inside. The uniqueness of its stylish setting makes it one of the must-visit aesthetic cafés in Tanjong Pagar on our list.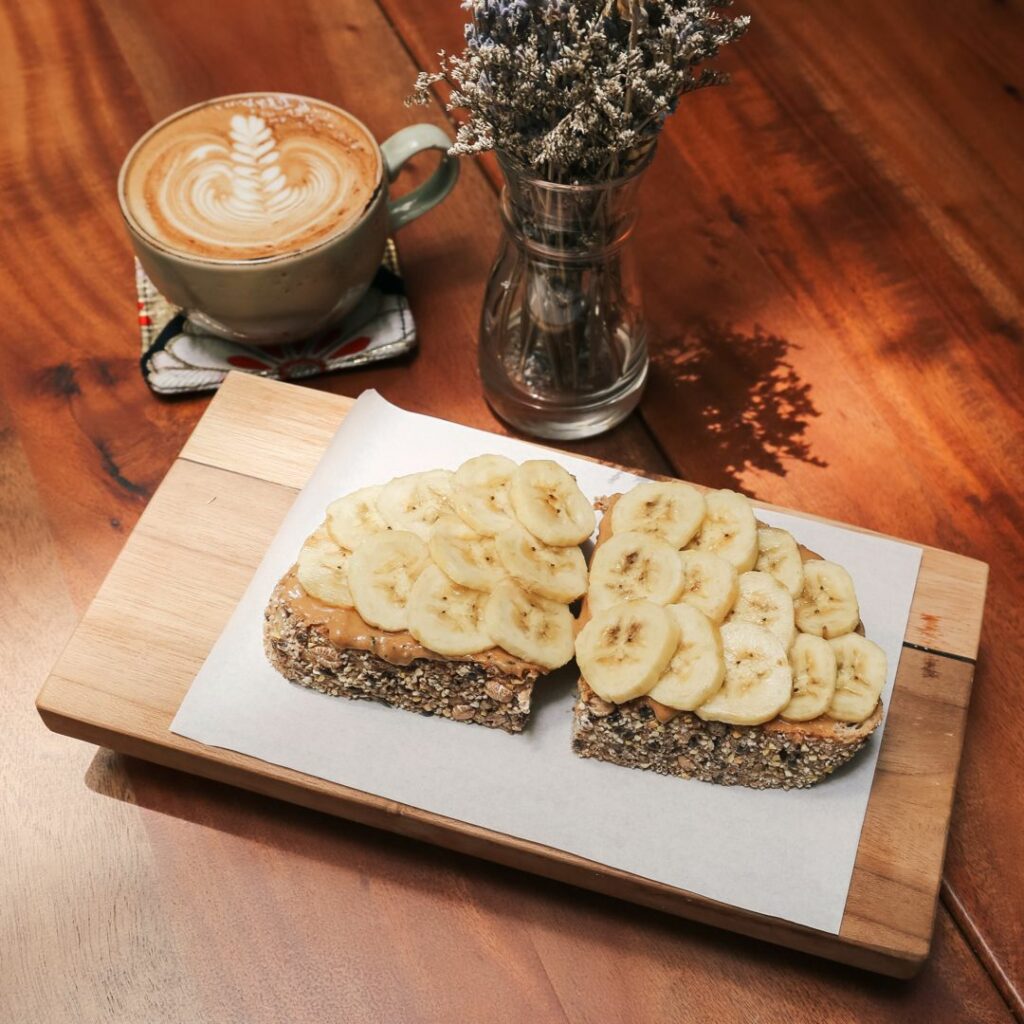 This place takes its coffee seriously, sourcing its beans from Four Barrel Coffee, reputed as one of San Francisco's top coffee roasters. And while the prices may be slightly above average (think $7.50 for a cappuccino or flat white), you're definitely getting what you pay for with their creamy brews. Get a cuppa to wash down the Lox Bagel ($14) with a generous serving of smoked salmon. It's an indulgence that's worth every penny.
Address: 75 Duxton Road, Singapore 089534 (Goole Maps)
Opening Hours: 8 AM to 5 PM (Mon-Fri), 10 AM to 5 PM (Sat-Sun)
Website: http://monumentlifestyle.com/ 

15. Baristart Coffee Singapore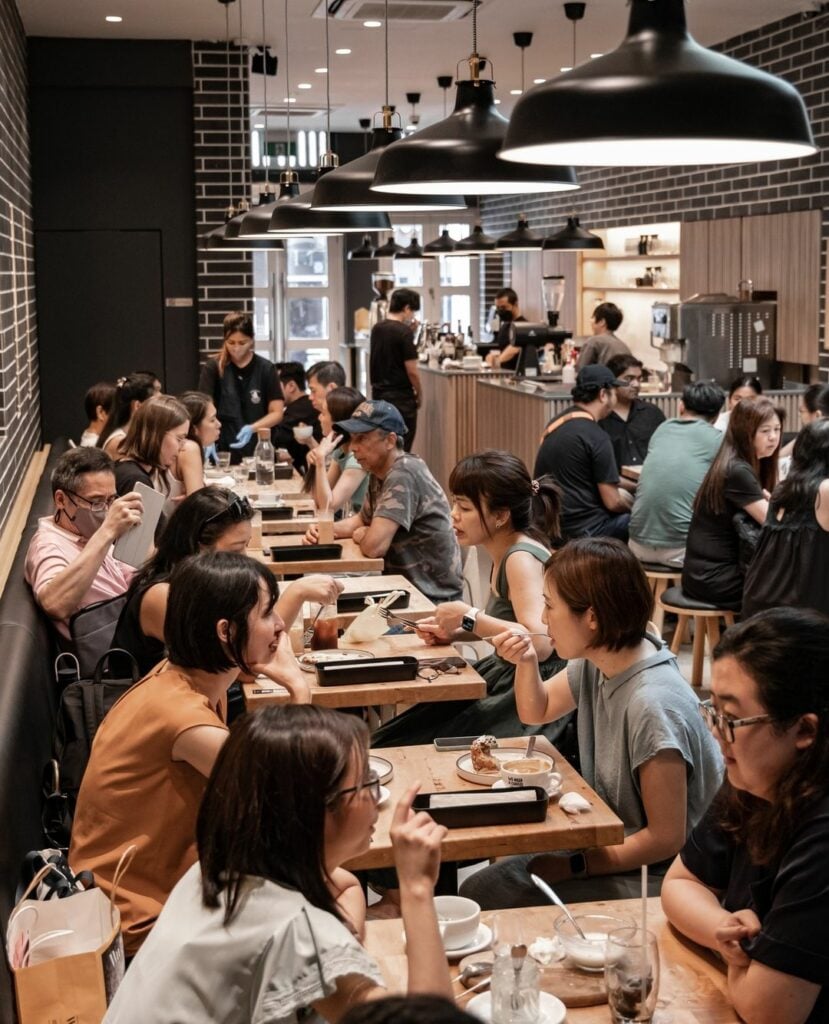 We've saved one of the best for last, and that's Baristart Coffee. This cafe in the heart of Tanjong Pagar has been brewing up a storm since 2015, thanks to its not-so-secret ingredient: Hokkaido milk. This rich and velvety milk gives their coffee a uniquely irresistible flavour and mouthfeel that keeps patrons returning for more.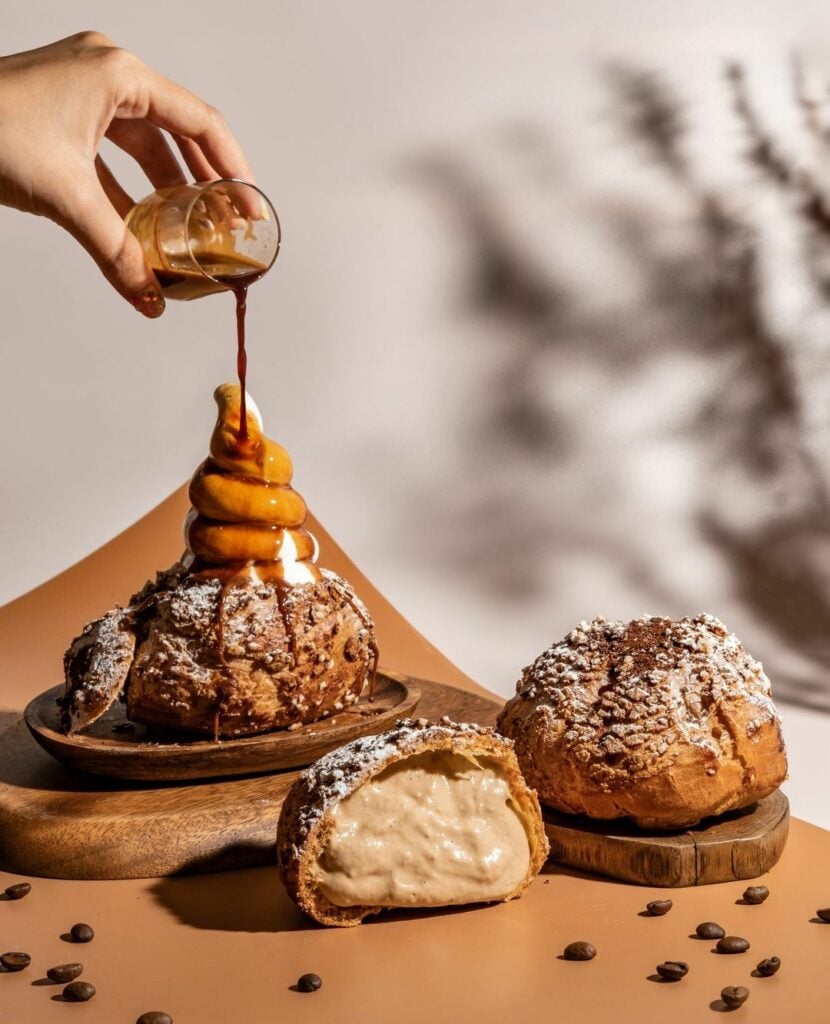 Originally just a simple coffee stand, Baristart has since gained fame for its cream puffs. Made using that same Hokkaido milk, their famous cream puffs (starting from $7) are packed with an indulgent and generous serving of luscious custard inside a crisp buttery pastry shell. And why settle for just the original flavour when you can sample one of their seasonal flavours like the Strawberry Sakura Mont Blanc ($11.5, Tras Street Outlet Exclusive) for a twist on this classic dessert?
These cream puffs are big and satiating enough to share, but you won't want to. Baristart also serves sinfully delicious soft creams ($7 a cone) that are simply the cream of the crop (bun intended).
Address: 65 Tras St, Singapore 079004 (Google Maps)
Opening Hours: 9 AM to 10 PM daily
Website: http://www.baristartcoffee.sg/  
---
Saving these places for later? Access our list on Google Maps ➡️
---
Related articles:
✏ Best Cafes in Tiong Bahru: for brunch, sandos, and coffee
✏ Equate Coffee: Discover the Best Caneles in Singapore at This Industrial Chic Cafe
---
How much is a cup of coffee in Singapore?
As of December 2022, Singapore's average cost per coffee cup is 1.16 SGD. However, the cost varies according to the inclusions and if it's with or without milk.
Is Tanjong Pagar a good area?
Tanjong Pagar is located close to central business districts in Singapore. It's a good area because the attractions are pretty close to each other. 
Do Tanjong Pagar cafes offer delivery?
Some cafes offer delivery services but are primarily open for dine-in and take-out orders. You may check with the specific café if they provide delivery.
Are café prices expensive in Tanjong Pagar?
It depends on the location and the menu of the specific café. However, as Tanjong Pagar is in the CBD area, you can expect prices to be higher than in other areas of Singapore. 
---
Our reviews and recommendations are honest and not influenced by compensation or sponsorship. We do not receive payment or free products for positive reviews, unless stated otherwise. Any compensation or products received for reviews will be disclosed in the relevant post.