People new to the virtual dating world have no idea where or how to start. What they also have to worry about is being easy prey to players and scammers.
Singaporean online dating veterans face another set of challenges: they've either run out of mainstream dating apps to use or they don't know how to up their (already god-tier) dating game.  
"Mom and Dad, this is Dylan. Dylan, Mom and Dad!" A girl whose face is glowing leads her boyfriend to the dinner table. Her father stands up while the mother shoots right up from her seat, beaming.
"Dylan, we've heard so much about you and we've been dying to meet you!" the girl's mom says, squeezing the young lad's hand so hard as if she was trying to rub good luck and fortune into his body.
After a few minutes of commotion, the father finally pops the important question, "So, Jennie, how did you two meet?"
Ogling each other lovingly, Jennie and Dylan chirp in unison, "We met online."
Trust me, guys, in no time this conversation will become the norm in most households. Online dating has become the new black, so a lot of you will be telling your parents stuff like this, or you might get this news from your kids.  
All those apps are made up of different kinds of users, local or foreign, first-timers or experienced. Each party thinks the other knows what they're doing, but in reality everybody is dealing with something.
But fear not! We've got your back! Here are 10 dating apps in Singapore that we have tried out (just for you), ranked from best to worst in terms of their time cost and reward.
We've also included tips on what users to avoid, and dating app profile do's and don'ts to make yourself the next it girl (or guy)!
---
Quick jump to:
Best to Worst Dating Apps to Date
9 Dating App Profiles to Avoid
13 Dating App Tips to Up Your Game


Best to Worst Dating Apps in Singapore To Date


1. Bumble: The whole package, almost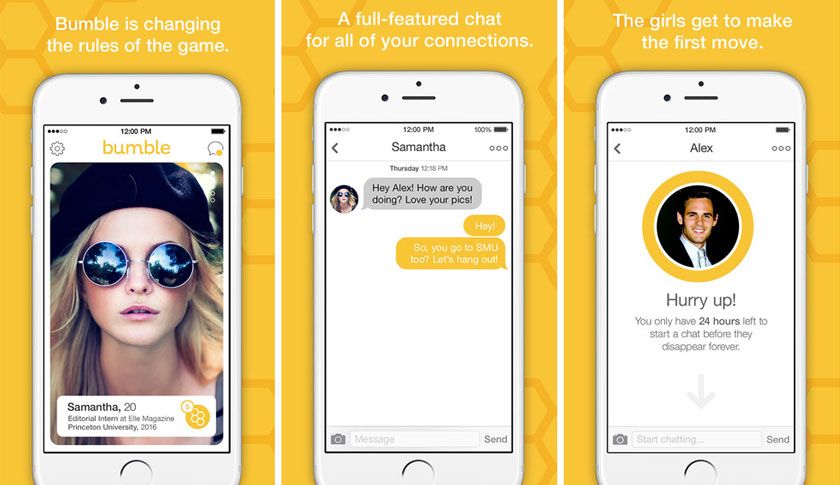 I'm a bit biased here because I'd been on Bumble for at least one year and this is how– or where– I met my current partner. I've landed myself countless other dates through Bumble before crossing paths with this guy. If the app was crap, I wouldn't have stayed and used it for so long.  
I can't wait to tell my future kids the online dating version of How I Met Your Mother story.
Sorry, okay, back to the subject. For a dating app that's known for its serious relationship option, you'd think it'd take you at least 15 minutes to create an account. Setting up a profile was surprisingly fast.
It only took me 5 minutes. Facebook/phone number verification took less than a minute and users are only required to put down their name, birth date and gender. Other pieces of information such as educational level, drinking and smoking habits, religion and kid preference are optional.
The process was so quick for me for multiple reasons: 1) I'm a Bumble veteran and fan; 2) I can think on my feet and come up with decent bios; 3) I came prepared with which photos I wanted to upload– yeah, a photo is needed.  
Here are a few things that make Bumble stand out:
Female users have to be the one who sends the first text.
They get 24 hours to come up with said text.
The male user has 24 hours to respond.
But here's the catch– many of my guy friends– ridiculously eligible and nerdy both– have complained about female users' insincere icebreaking lines. I certainly have no problem courting the opposite sex, but unfortunately a lot of girls can't or don't want to take the initiative to make an impression for a change.  
My guy friends have been greeted with hundreds of hi's or hey's. It is a frustrating and disappointing experience for them because they feel like the girls are not making an effort as opposed to what the app itself advocates and encourages.
One thing I don't like about Bumble is that among all things "optional", it is not compulsory to state what kind of relationship you're looking for, but there's no need for serious bachelors/bachelorettes to worry. The one you're meant to be with will include that vital piece of information on their profile.
Allow me to make a U-turn, though. When I said this is a great app, you can take my word for it as my guy friends and I've gone on plenty of amazing dates, respectively via this platform. None of us regret those dates at all.
Another wholesome point is its inclusivity. I didn't really count, but there are more than 50 gender identities for users to pick to put the one on your profile!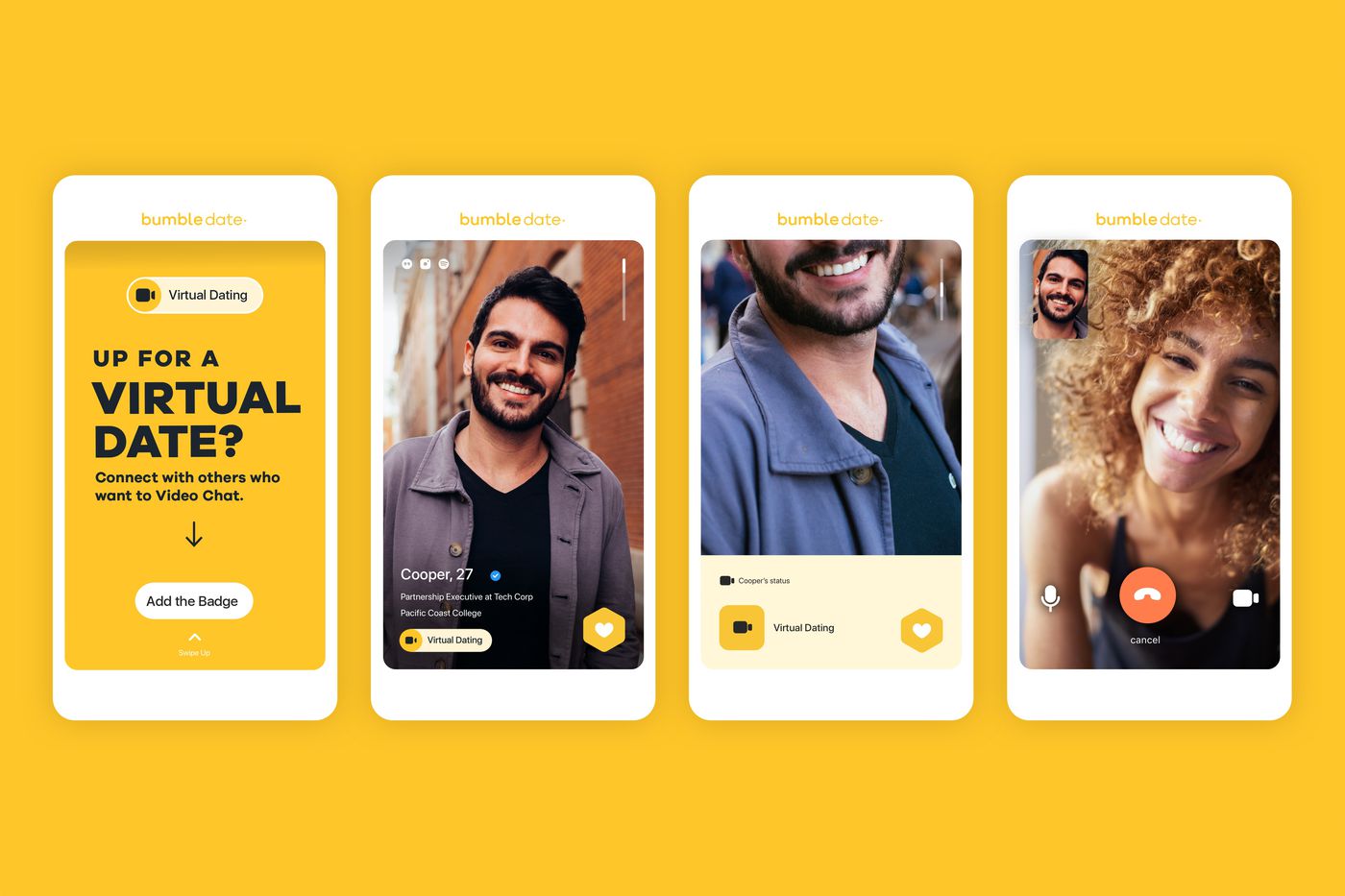 One more thing: you can send video notes or have a video chat with your date on the app if you prefer talking or have a habit of overthinking every text message you send.
If you're a very curious person, you can consider updating your profile to premium to know who has liked you and is lining up to talk to you in your Bee Line.
—————————————
Bumble Review & Ratings
Time needed to set up a profile:
5 min
Verification:
Facebook / phone number
If a photo and bio are necessary:
photo yes, bio no
If location has to be turned on:
yes
User interface:
intuitive, minimalistic, modernistic
Quality of users:
★★★★☆
Success rate of matching:
★★★★☆
Perfect for:
both serious relationships and something casual
—————————————
➜ ➜ Download Flow App
and make your first hourly space booking ➜ ➜


2. Lovoo: A breath of fresh air

I love YouTube, but at one point I almost gave up the Internet because most tiktokers and YouTubers nowadays are living and walking cancer cells, so I almost threw up when I read that what I was about to try, Lovoo, was a "social media addict favorite".  
On top of the basics, I had to put down my height, educational level, the language(s) I speak, whether I have kids and what I am looking for. Took me 5 minutes, but it felt longer than that, but it's okay. This is what I can see from others' profiles as well.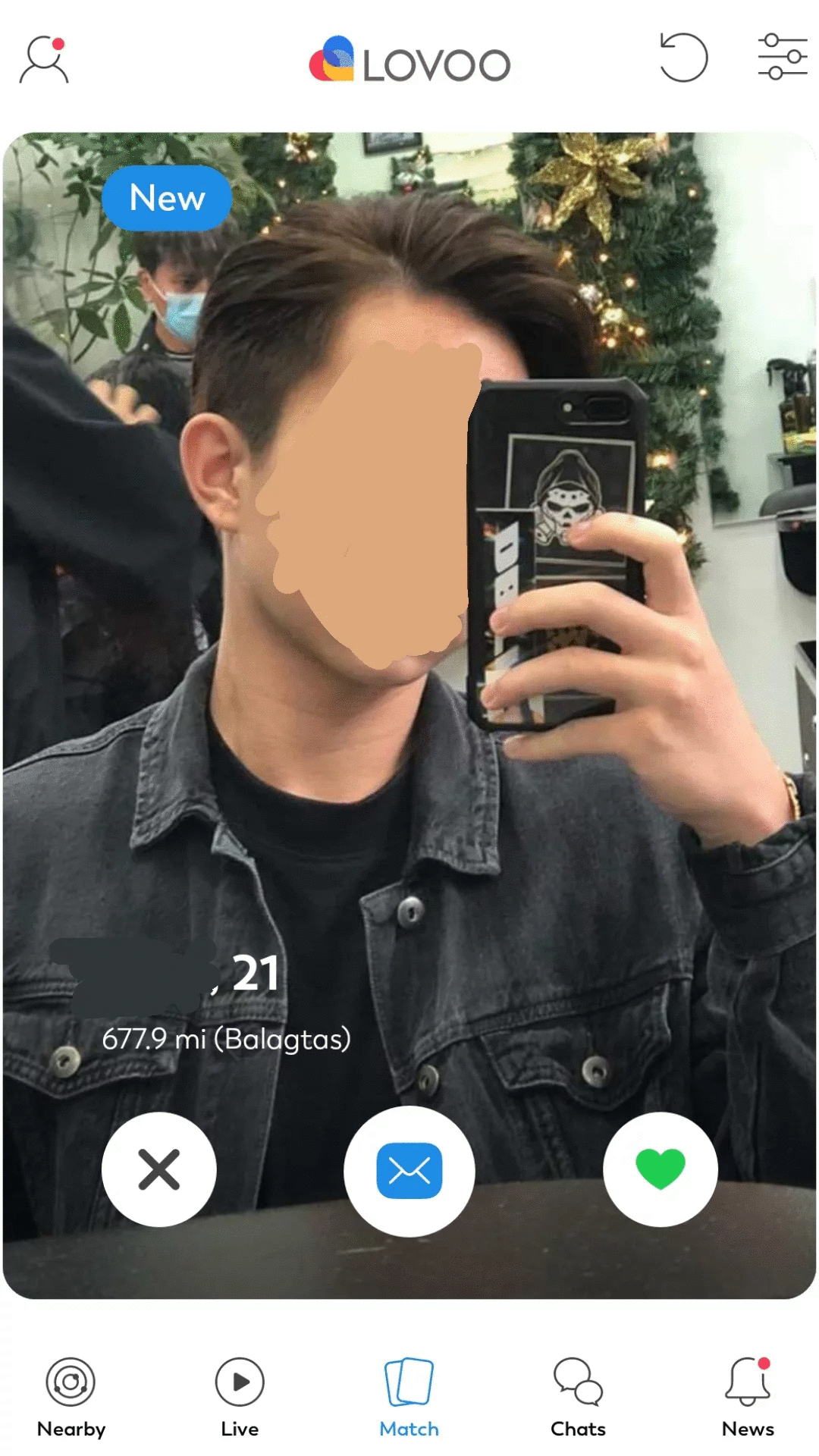 I found the app funny because it looks so familiar. I'm sure I've seen this somewhere. Looks a bit like Tinder, but I guess it's just me.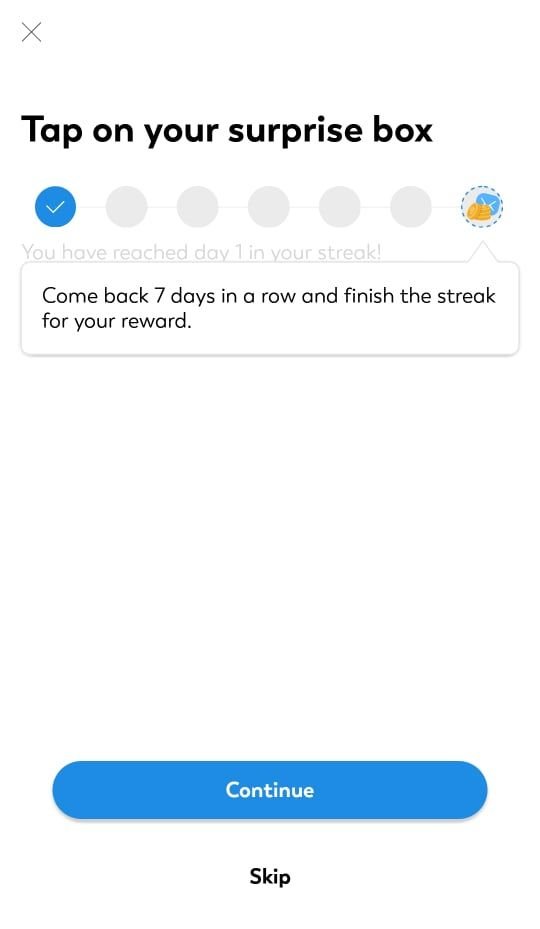 Okay, I take that back. What's really funny (to me) is their 7-day streak and daily surprise. What is this, Duolingo? At this point, I'm not even sure if this is funny or terrifying anymore. One thing I'm certain of is that the Duolingo Owl to this day remains my sleep paralysis demon.
Here comes the redemption arc and this is when I cringe at my pride and prejudice.
I joined a live-streaming session between a guy and two women as a viewer. I had a lot of fun lurking. They talked about relationships and I'd say it was a wholesome discussion. The guy was stuffing chips into his mouth when I joined. I left the live-streaming happy.  
I haven't felt this happy and contented for a long time. It was a weird moment. Feelings are weird.
It's been almost a day, but I haven't matched with anyone because I'm still in shock. However, because of the things it made me feel, Lovoo got second place.
—————————————
| Lovoo Review & Ratings |   |
| --- | --- |
| Time needed to set up a profile: | 3-5 min |
| Verification: | Email / Google account |
| If a photo and bio are necessary: | photo yes, bio no |
| If location has to be turned on: | yes |
| User interface: | minimalistic, a little bit like Tinder |
| Quality of users: | ★★★★☆ |
| Success rate of matching: | / |
| Perfect for: | live chats, social media lovers, serious relationships, making friends |
—————————————
➜ ➜ Download Flow App
and make your first hourly space booking ➜ ➜


3. Tinder: A classic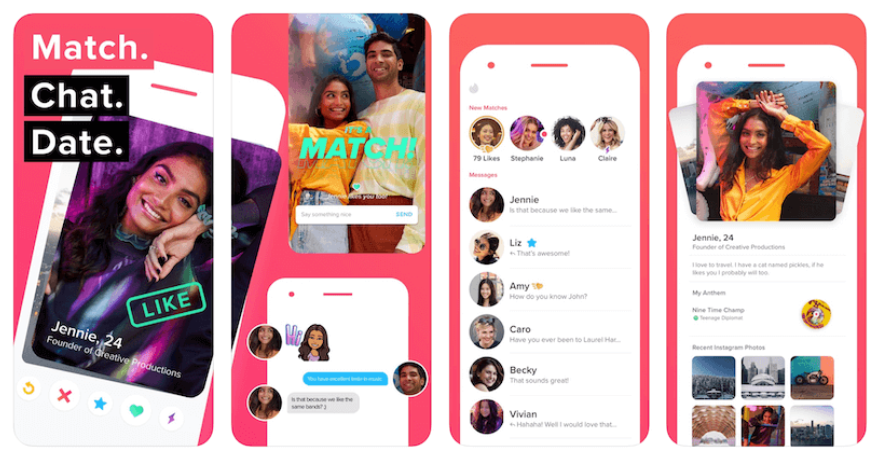 98% of you absolutely don't need a crash course from me. It's so user-friendly that even literal babies can set up a presentable profile and have matches.
This cult favorite is, well, a cult favorite for 2 major reasons:
awfully quick and easy to set up a profile
limit to the number of swipes allowed a day does not exist
the outlet for carnal desire most of us need
I suck at Math.
I call it a cult favorite because Tinder has really come a long way. In the past, people would give you weird looks if they knew you were using Tinder, but with time, we've come to realize how normal and important these physical needs are.
We work hard to destigmatize such important matters ourselves while Tinder has been busting its hump to make things easier for us the whole time (i.e. the unlimited swipes we're allowed every day).  
If you want to get back to someone you've accidentally swiped left on or if you want to see who's swiped right on you or if you want to hide where and how old you get premium.
Because of their hard work, it remains the No. 1 recommendation to both online dating beginners and people seeking physical relationships, respectively.
Seriously, a few more reasons why I recommend you give Tinder a go:
many gender identities for you to put the right one on your profile
you can share your contact with the app to avoid meeting someone you know
not a must for you to show your own gender identity on your profile
you can share other users' profiles with your friends
the app highlights other users' interests that are similar to yours
The downsides, though, are that Tinder is infested with users who:
only have one single photo on their profile
have nothing at all on their bio
use only emojis for their bio
use only numbers depicting they're weed-friendly or their location on their bio
upload photos of cars / planes / mountains
This is when I tell serious bachelors and bachelorettes to abort mission. Instead of a spiritually deep connection, clearly, those users are merely looking for a physically deep connection.
They're here for a good time, not a long time.
This motto is exactly what drives expats who don't have any plans to permanently settle– geographically–  to use this dating app.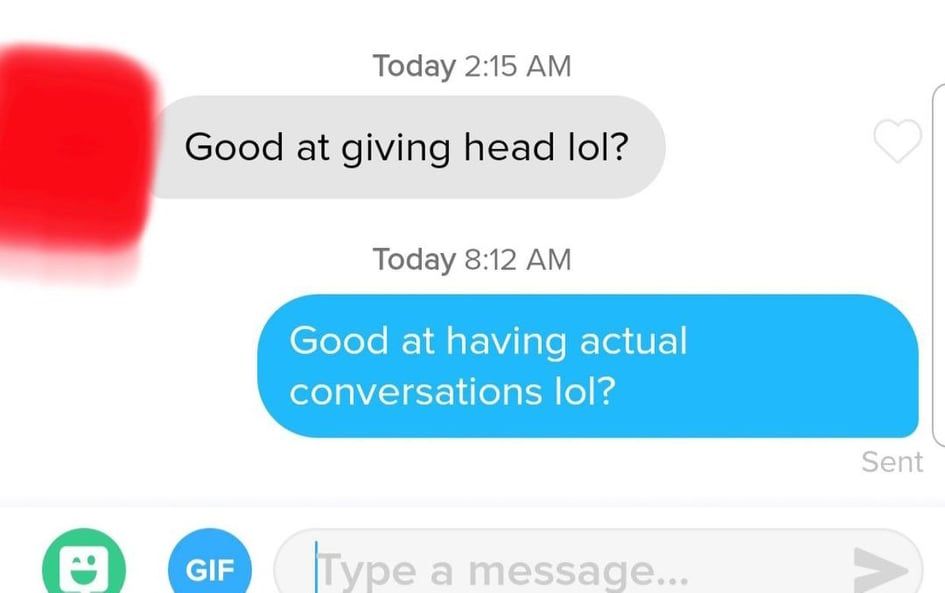 Other reasons why I'm no longer
playing in the Tinder field: 1) most users there are not looking for anything serious; 2) guys who are horndogs don't know how to talk and flirt like a normal person; 3) a lot of them seriously need a crash course on how to set up a presentable online dating profile (we'll get to that later).
—————————————
Tinder Review & Ratings
Time needed to set up a profile:
3 min
Verification:
Facebook / Google account / phone number
If a photo and bio are necessary:
photo yes, bio no
If location has to be turned on:
yes
User interface:
minimalistic, modern
Quality of users:
★★☆☆☆
Success rate of matching:
★★★★☆
Perfect for:
casual flings, meeting people outside of your community
—————————————
➜ ➜ Download Flow App
and make your first hourly space booking ➜ ➜


4. OKCupid: Saved by the bell
There weren't too many questions, but the way OKCupid is designed made the form filling feel like an eternity. I'd also highly advise against setting up an OKCupid profile when you're on the go. I was out when getting it down and I'd lost my appetite by the time I got to the diner for lunch.
Since it's not compulsory to turn on my location, I had to manually put down my location, but it has to match the cities that are on its database. You're stuck until you put down a city that they "have".
To optimize my profile, I took time out from my lunch break to answer optional question prompts. The questions I came across were: how long of a relationship I am looking for, if I'm carefree or intense, how important religion is to me, whether I'm ready to settle down and get married, etc.
I guess it was a good thing that it took me a while because I could choose from a range of options to these complex questions instead of giving them a mere yes/no answer.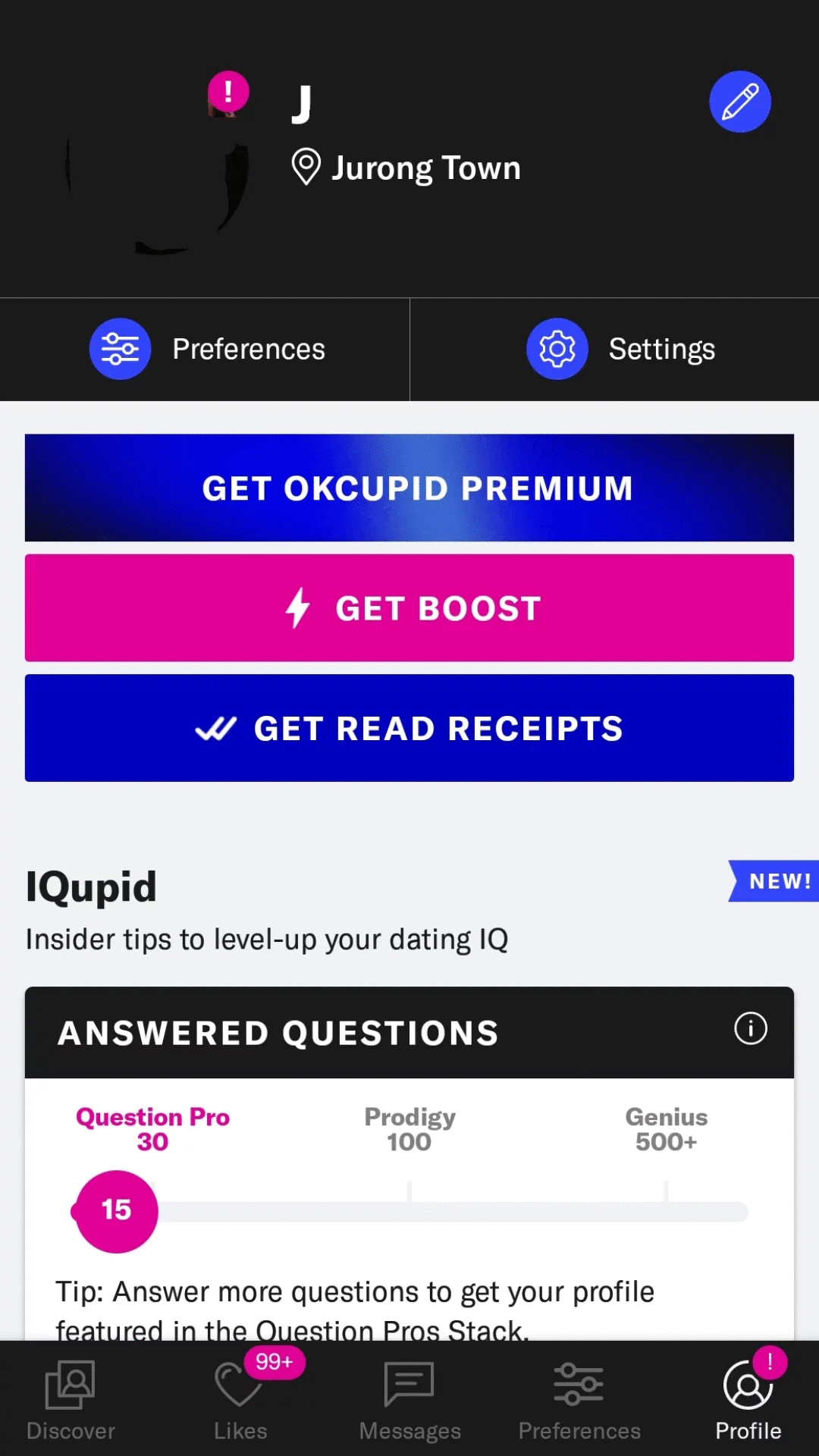 However, when it comes to the design, to this day I still don't know what OKCupid is trying to emphasize with its navy-and-magenta color scheme: the fact that it was created by geniuses who are borderline boomers or the fact that the people in charge of its user interface had one job and blew it.  
If they're still using the same designer, good luck to the company, I guess.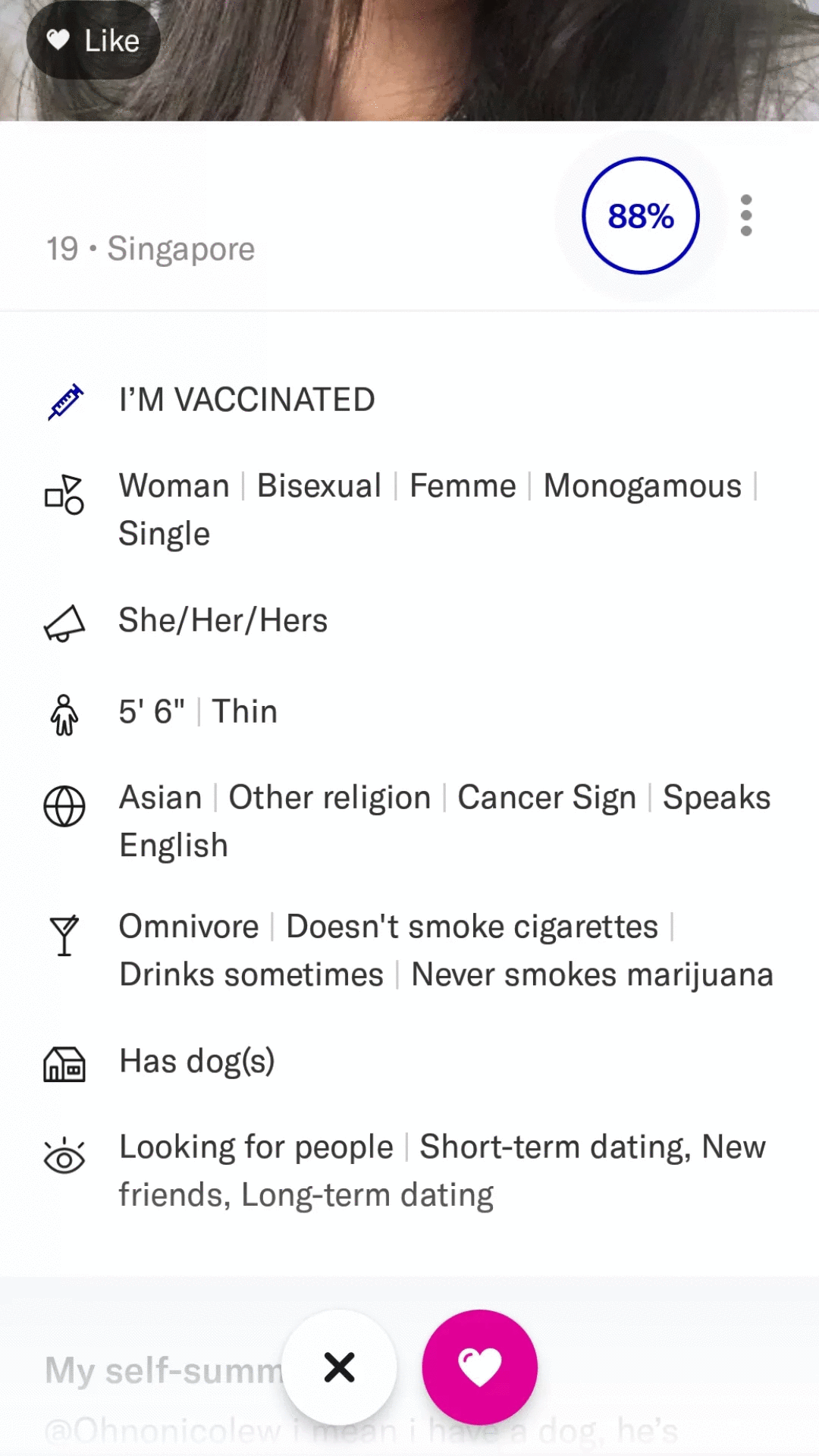 I can go on about that for hours, but I'm gonna cut OKCupid some slack because it made up for their sad excuse of a user interface with how minimalistic the user profiles are. I can also see what kind of diet the users have. What a save!
The real reason why I titled this section like this, though, is that this app was the first of its kind to let its users to choose from an expanded list of genders and orientations.
They're working toward creating a platform that allows you to create a "profile that reflects you". As an LGBTIQ+ ally, I really appreciate it.
I consider OKCupid a good start / alternative if you fancy platforms outside of LGBTIQ+ dating apps namely Grindr and Lex.
OKCupid says I need to pay for unlimited likes and to see who likes me, but I've literally been swiping right on everyone and I haven't stopped yet. Not complaining, though!
Like Lovoo, I find this app refreshing because the platform introduces users to other people who are open to non-monogamous relationships. Install OKCupid if this is what you want to experiment with.
—————————————
OKCupid Review & Ratings
Time needed to set up a profile:
more than 10 min
Verification:
Email and phone number
If a photo and bio are necessary:
yes to both
If location has to be turned on:
no
User interface:
color scheme is bad. All the information is compact and can be overwhelming, but the user profiles are minimalistic
Quality of users:
★★★★☆
Success rate of matching:
★★★★★
Perfect for:
serious relationships, casual flings, open relationships
—————————————
➜ ➜ Download Flow App
and make your first hourly space booking ➜ ➜


5. Coffee Meets Bagel: Not for thrill seekers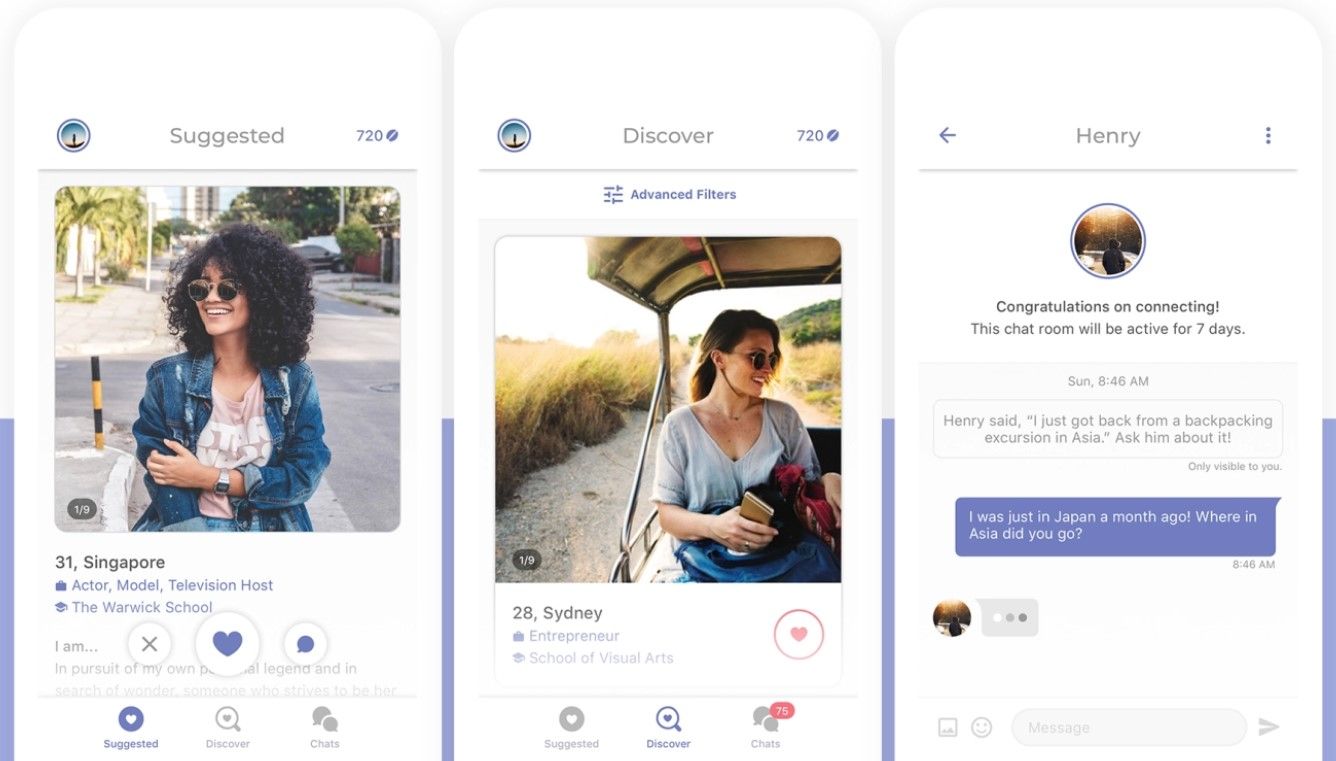 I'll let y'all be the judge of this app: I know three girl friends who met their current boyfriends through Coffee Meets Bagel.
I set up my CmB account in the office. I wasn't going out. There were some questions, but the whole thing didn't feel like forever.
This is gonna hit a lot of you like a truck, but unlike Tinder, you don't have an unlimited number of swipes on Coffee Meets Bagel. CmB goes through your preferences and presents you with literally only a number of potential suitors.
Another devastating news for the group of the online dating population that wants to swipe anytime anywhere: you only get served these delicious bagels at noon. No bagels before or after 12:00 pm, you glutinous pigs. You wanna be Bruce Bogtrotter from Roald Dahl's Matilda?
Yikes, I can see you're getting turned off. Keep your head up, though. If going through the "Suggested" section can't satiate your hunger, you can go to "Discover" and like Bagels the app hasn't introduced to you (yet) with the in-app currency, beans.
What you can do with beans:
like suggested users
like users in the "Discover" section
reopen chats that have expired
Right, I forgot to tell you all since Coffee Meets Bagel wants you take things to the next level (i.e. a real F2F date), the app closes all chats after 7 days.
If you're a person who takes a while to warm up to someone and need more than a week to feel reassured, you might want to spend 99 beans to reopen the convo if you two are still staying on the platform once it hits the 7th-day mark.  
You don't have to worry about spending, though. When you sign up, you are given heaps of beans. If you like someone, whether it be suggested or discovered, either doesn't cost an arm and a leg– or in this case, a bean and a bean.
To reassure you, you get free beans every time you log in for the first seven days. The attractive deal goes away once a week has passed, but here are other ways to earn beans:
answer prompts
fill out blanks on your profile
share the CmB app with your friends
follow Coffee Meets Bagel on social media
In a nutshell, this is an app that is built for serious relationships, no cap. Up til now, I've only got 3 matches even though I've always been a serious relationship gal. I've used CmB before and this is probably how many I got, as well. My guy friends who are borderline "too hot to handle" didn't score many matches on this app, either.
The "funny" thing is none of us could get any of the conversations flowing. I'm a chatterbox and I'm known for how easygoing I am, but I just can't. Maybe they're too proper, maybe I'm too uninhibited.
How on earth did my girl friends find love on Coffee Meets Bagel? Beats me, but I'm wholeheartedly happy for them.
—————————————
Coffee Meets Bagel Review & Ratings
Time needed to set up a profile:
at least 10 min
Verification:
Facebook / phone number
If a photo and bio are necessary:
photo yes, bio (prompts available) no
If location has to be turned on:
yes
User interface:
outdated, but informative, minimalistic and solid
Quality of users:
★★★☆☆
Success rate of matching:
★★☆☆☆
Perfect for:
serious relationships, proper folks
—————————————
➜ ➜ Download Flow App
and make your first hourly space booking ➜ ➜


6. Paktor: Needs to learn good manners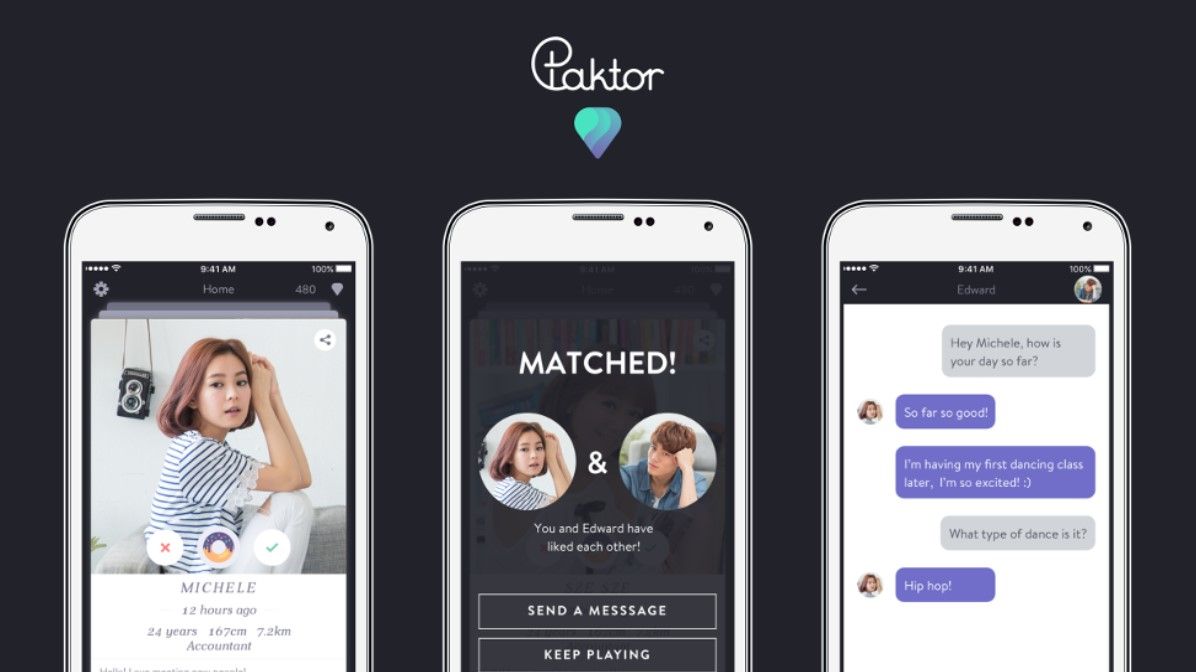 I spent less than 3 minutes setting up a profile on Paktor, making the app literally a godsend to people who don't have a lot of patience lying around.
There are a few reasons why Paktor has made a lasting impression on me because the chat reminds me of the goofy app SimSimi.
What kept Paktor from being the placed 7th here is the guessing game you can play to get to know a user before you give them a "like". It's based on the answers the user has given to the app's hilarious question prompts. In the end of the game, you see how many questions you've got right.
I mean, they're not that hilarious, but I had fun.
At the top of the profile, I got to see exactly how many things I have in common with the other person. This could save me a lot of time, and the higher the number, the more interested I become in the person.
For people who are stalkers in disguise, this place will be heaven for you. Why? When I was using it, I could see the number of recent chats and requests others'd received. User's last active time was also available for my viewing.
I've got my eyes on you. I'm always watching.
Are social media addicts still reading this? Great. Now that I have your attention, you can have live chat sessions on Paktor, but there are a trillion reasons why I didn't bother trying it out. Here's why:
No consent: I opted for verification via Facebook and Paktor uploaded my Fb profile photos to the dating app profile without confirming with me or seeking my consent first.
Technical issues: I'd tweaked my preferences, but the app was slow to accommodate to my new/correct needs. I'd already refreshed the app multiple times, but was still shown options that were not right for my sexual orientation.
Fake and unappealing: the number of people using photos with beauty app filters and blatant PhotoShop made me wanna go celibate for the next 20 years.
I could live with the bottom two, but the first point was and remains a major dealbreaker. Paktor is the digital version of the insensitive friend the main protagonist dumps in a coming-of-age movie.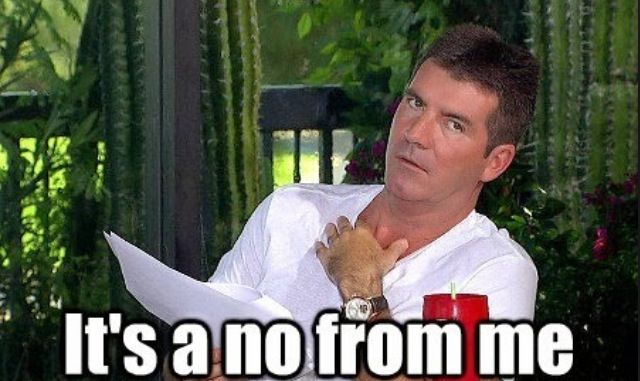 I'm not even sorry, but it's a no from me, Paktor. See you never.
—————————————
Paktor Review & Ratings
Time needed to set up a profile:
less than 3 min
Verification:
Facebook / Google account
If a photo and bio are necessary:
photo yes, bio no
If location has to be turned on:
yes
User interface:
compact, modernistic, looks like SimSimi
Quality of users:
★★☆☆☆
Success rate of matching:
★★★☆☆
Perfect for:
serious relationships, chatting
—————————————
➜ ➜ Download Flow App
and make your first hourly space booking ➜ ➜


7. Happn: Unimpressive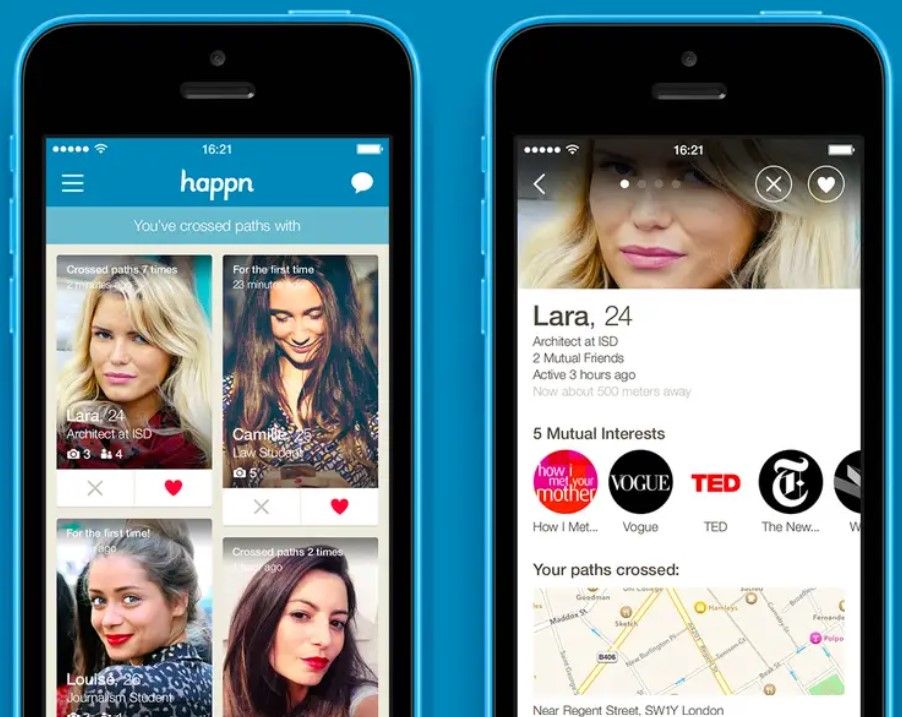 Imagine the mobile app version of a common/plain face, then you get Happn.
I don't remember feeling like hurling my phone against the wall, so it probably didn't take me too long to set up a profile.
However, I had to describe my cooking skills and nightlife, tell Happn where my dream vacation is, how often I work out, etc. These questions are compulsory, but don't fret because they're multiple choices and not blanks for you to fill in.
Like most dating apps we have just gone through, Happn shows you how many interests you and your potential match have in common, and highlights them.
Similar to Coffee Meets Bagel, when using this one, I was informed that the candidates I crossed path with would only appear on my feed for 7 days. I gotta admit, it did add to the person's appeal and mysteriousness.
I've ranked it 7th because I still got matches, albeit only a few. It didn't get 6th place because I had to press buttons instead of the swiping you and I are used to. Is Happn stuck in the '00s?
When I said pressing buttons countless times on my Nokia phone to type a letter should make a comeback, I didn't really mean it!
I could get premium to rewind accidentally turned down options, but I don't see the point when both the app and the users are boring me to death.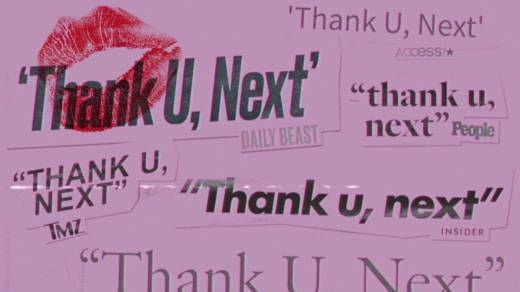 Thank you, next!
—————————————
Happn Review & Ratings
Time needed to set up a profile:
at least 5 min
Verification:
Facebook / Google account / phone number and email
If a photo and bio are necessary:
photo yes, bio no
If location has to be turned on:
yes
User interface:
informative, minimalistic
Quality of users:
★★☆☆☆
Success rate of matching:
★★☆☆☆
Perfect for:
serious relationships, chatting
—————————————
➜ ➜ Download Flow App
and make your first hourly space booking ➜ ➜


8. MeetUp (website): Cruel world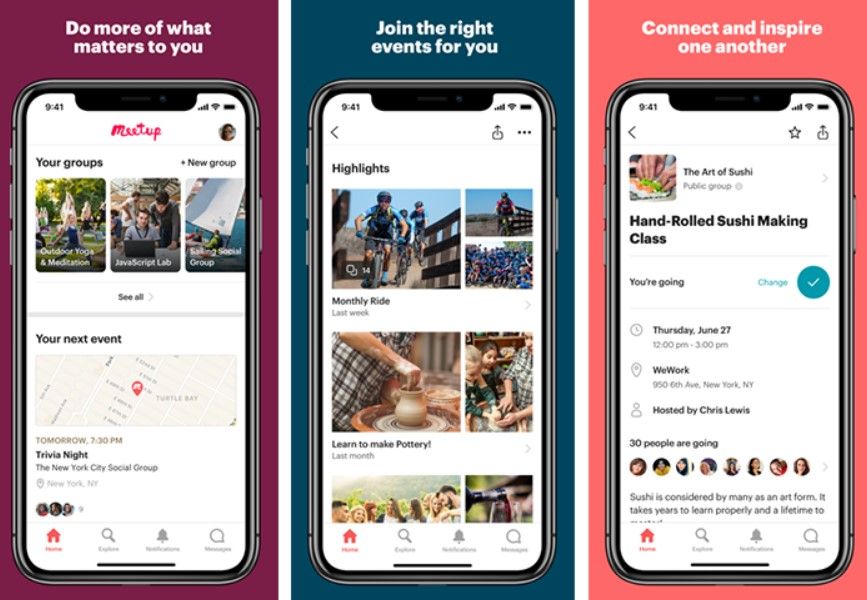 I'm gonna be straight with you– in a sense this isn't even considered a dating app.
However, if your mind is set on dating, anywhere online can be a dating app.  
On MeetUp, I had to repackage myself and reevaluate my courtship strategies because it is a whole new world, a completely  different  ambience.
For the required bits, I had to manually put down my location and pick a few interests and join a couple of interest groups.
MeetUp didn't end up 9th place because dating aside, I do want to pursue and explore my passions. The group names are captivating and no one in their right mind would refuse the chance to be part of something great and to be able to chill with like-minded individuals.
On some apps, it's sex first, talk later. Some apps prompts users to really get to know each other, but MeetUp is almost strictly interests and knowledge exchange. If you want to log out of this website with a daddy or a baby, you ought to employ your brain and win them over with this vital organ.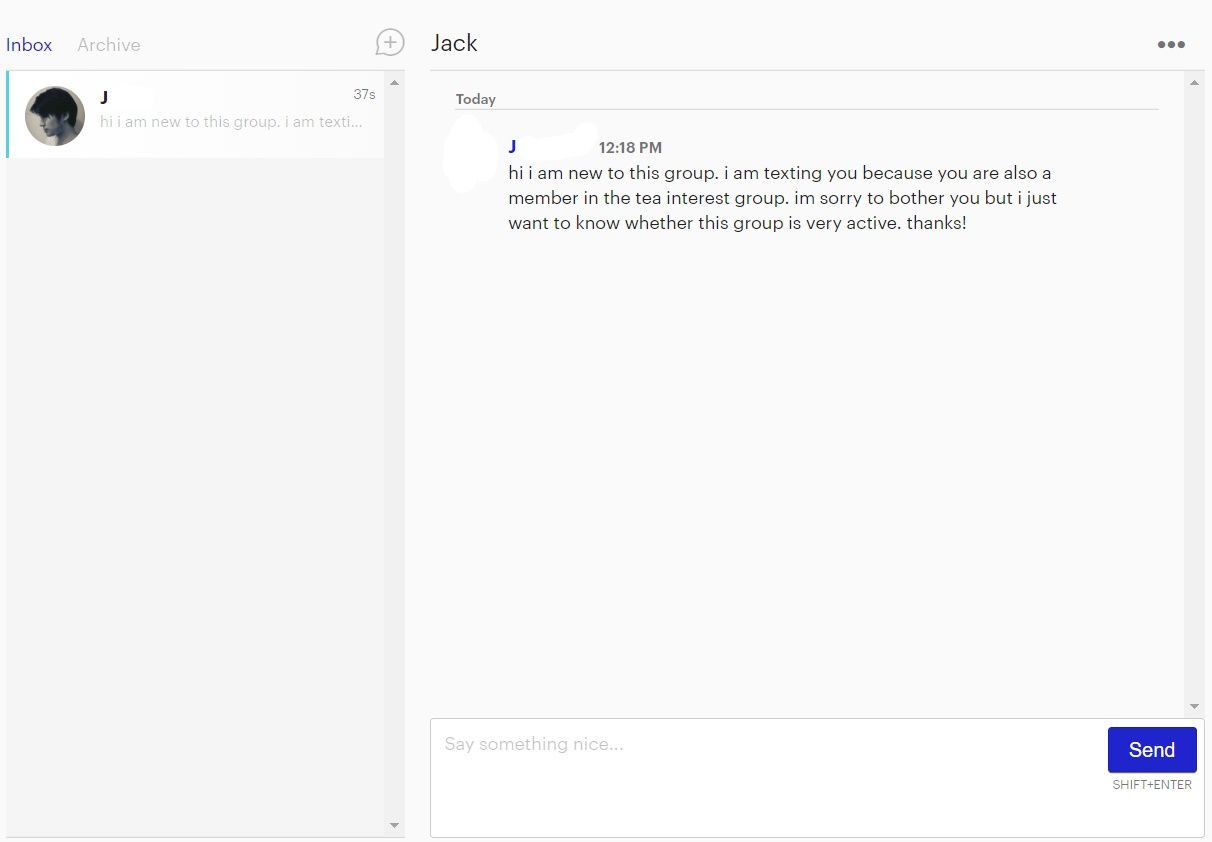 I tried my luck by going through the members list of an interest group and sent a male member a DM. I tried my very best– here's proof– to sound as human as possible, but my message got flagged by the website as spam.
That's why this section is called Cruel World. Bruh, I was only asking about the group.
On a serious note, MeetUp can take care of the issue concerning common interests. The rest of the intellectual courtship and the fate of your love life lie in your hands.
Good luck.  
————————————-
MeetUp Review & Ratings
Time needed to set up a profile:
5-10 min
Verification:
Facebook / Google account / Apple / email
If a photo and bio are necessary:
no to both
If location has to be turned on:
no
User interface:
looks like Carousell
Quality of users:
★★☆☆☆
Success rate of matching:
/
Perfect for:
joining interest groups, meeting fellow experts, acquiring knowledge
—————————————
➜ ➜ Download Flow App
and make your first hourly space booking ➜ ➜


9. LunchClick: Utterly disappointed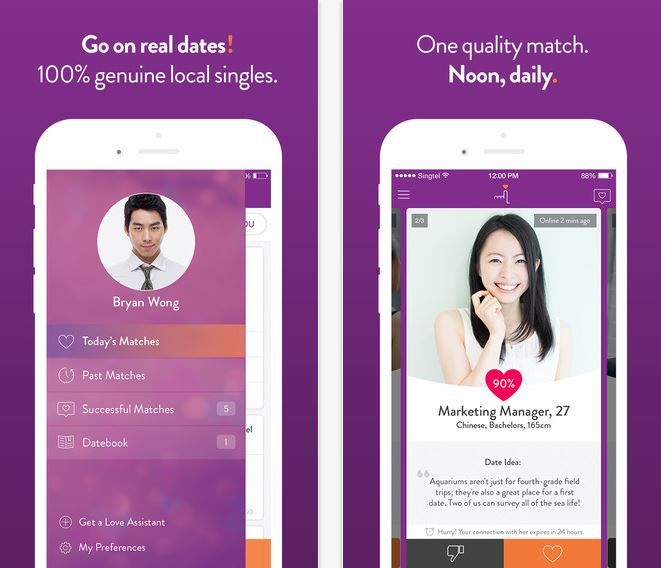 I know what y'all are thinking: LunchClick is so great in Singapore! Why is it the second last on this list?
LunchClick is basically the child of Lunch Actua
lly. Likewise, the apple doesn't fall far from the tree. Seriousness does run in this family.
For an app that prides itself in its success in joining individuals in serious lifelong communion, it only took me 5 minutes to set everything up to welcome the match-made-in-heaven suitors handpicked by this very app. Talk about efficiency!
Nothing is perfect, though. I had to wait a little bit over an hour to pend approval from the app, so that I could start swiping– or so I thought.
Don't make the same mistake as I did, folks. Clearly, I didn't do enough research because I thought LunchClick was another online dating app that I could swipe my way into a relationship.
I should have asked you guys about this app first because YOU ONLY GET ONE VETTED AND HANDPICKED MATCH PER DAY.
I'm having none of this unless the match they introduce me to is the next Jesus Christ. This is what they claim they're highly capable of. Well, I seriously doubt the credibility.
Boy, my sixth sense was so right.
I PUT DOWN MYSELF AS A STRAIGHT WOMAN WHO'S LOOKING FOR A MAN. You know what LunchClick showed me?
ANOTHER STRAIGHT WOMAN.
I've skimmed and scanned her profile. Mark my words, she is sugar mommy material, BUT I AM A STRAIGHT WOMAN WHO WANTS A MAN.
I am 100% sure I could lodge a complaint, contact their CS or appeal to their ridiculous prank, but I was rolling my eyes so hard the only I could see was my brain. I couldn't see myself giving this godforsaken app one more second of my time.
I only got one chance for the day. LunchClick had one job, but it blew it.
Please tell me this was all a prank.
—————————————
LunchClick Review & Ratings
Time needed to set up a profile:
5 min
Verification:
Facebook account
If a photo and bio are necessary:
no to both
If location has to be turned on:
no
User interface:
so-so
Quality of users:
★☆☆☆☆
Success rate of matching:
/
Perfect for:
serious relationships, people who are not desperate to be in one, people who enjoy being pranked
—————————————
➜ ➜ Download Flow App
and make your first hourly space booking ➜ ➜


10. Esync (website): 30 minutes I'll never get back

No cap. Esync gave me hypertension and almost made me pull my hairs out. The notes I've made about this website are all red in color.  
Do you know how hard it is to not swear in this blog post?
For this fun project, I stayed indoors to set up an Esync profile. My laptop was fully charged. I was sitting on an ergonomic chair and I was surrounded by coworkers I'm fond of.
By the time my account was created, Earth has already become inhabitable and the descendants of all my friends have already moved to Mars. It was this long, bruh.
A lot of the questions looked the same to me and there were at least 40 choices for each question about your sports, cuisine and vacation preferences. What sucked was that I, who was posing as someone who's not athletic, couldn't choose "I don't like sports" when I came across the favorite sports question.
Every option for the vacation question was outdoors. What if I was a person who just wanted to stay home during Christmas break? I didn't even get to put down my own answer because no "others" options were available in all the questions.
The only good things about Esync are:
the options are alphabetised
the blue color is easy to look at
Even though the questions made the whole thing seem like an MBTI test (I am obsessed with it, btw), I can't cure my hypertension by doing an MBTI test, can I?
The ultimate reason Esync came in last was that it did not work. I mean, I can still view the suitors, but I can't like or send them any messages at all despite the strong WiFi connection.
Also, every person (or guy) there is at least 32. If you're into people your age, don't use this website. I'd dissuade you from using this regardless.  
Other sources say quite a lot of their services require payment– maybe that's why I couldn't do anything on the website– but who cares when everything is so appalling?
That's it. I'm out. I'm gonna drink to the 30+ minutes I can never get back.
—————————————
Esync Review & Ratings
Time needed to set up a profile:
forever
Verification:
email
If a photo and bio are necessary:
photo yes, bio no
If location has to be turned on:
no
User interface:
looks like a shabby sugar baby dating site
Quality of users:
★☆☆☆☆
Success rate of matching:
/
Perfect for:
no one
—————————————
➜ ➜ Download Flow App
and make your first hourly space booking ➜ ➜


9 Dating App Profiles to Avoid
For people who are new to the online dating scene, here are some red flags you have to watch out for. You need this and you'll thank me later.
1. Users without a profile photo or bio
They're either a lurker or someone who has recently created an account and is in the process of optimising their profile/haven't had the time to edit.
2. Users with only one single profile picture
Either they're parading as someone else on the platform, or they're unwilling to make an effort to impress and to show you their different side(s). Stay away from either.
3. Users using photos of celebrities / Internet influencers
You need like really good luck to cross paths with Sam Smith on Hinge or Katy Perry on Tinder. A lot of them don't use these apps anymore or they're using celeb-based dating apps like Raya instead. Don't push your luck or else you'll get scammed and hurt.  
4. People who don't look their age
I've come across many older gents who lie about their age to fall into the younger age bracket to be matched with younger users. It's pathetic, laughable and creepy. They're either problematic or have serious insecurity issues.
5. Passive-aggressive users who only talk on negatives
Run for your life if you see lines like "Don't talk to me if you…" It's very possible they're still hurt from their previous breakup. You don't want to mingle romantically with someone who doesn't have a clue what they want or only has their ex on their mind. I've been a rebound before. It sucks.
6. Users who only upload photos of planes / their cars or pets
If they're insecure about their looks and are attempting to overcompensate with their possessions, it's sad. On a not-serious note, though, how on earth can I bang a car? Will I be sexting with your pet?
7. Users whose only photos are solo selfies and solo selfies only
I've adopted countless introverts and I'm friends with people who are considered "peculiar", but people who only have creepily-angled solo selfies and only that make my skin crawl. Where are your friends? Do you have a life? Even if you're seeing an introvert, you'd want a socially healthy introvert.
8. "Nice" people
Some strange people strongly believe your body and time belong to them after only two days of texting. When you set your boundaries with them, they lash out and accuse you of leading them on and taking their kindness for granted. I've handled these neanderthals before. You do not want to spend time talking sense into them.  
9. People asking for your personal info right away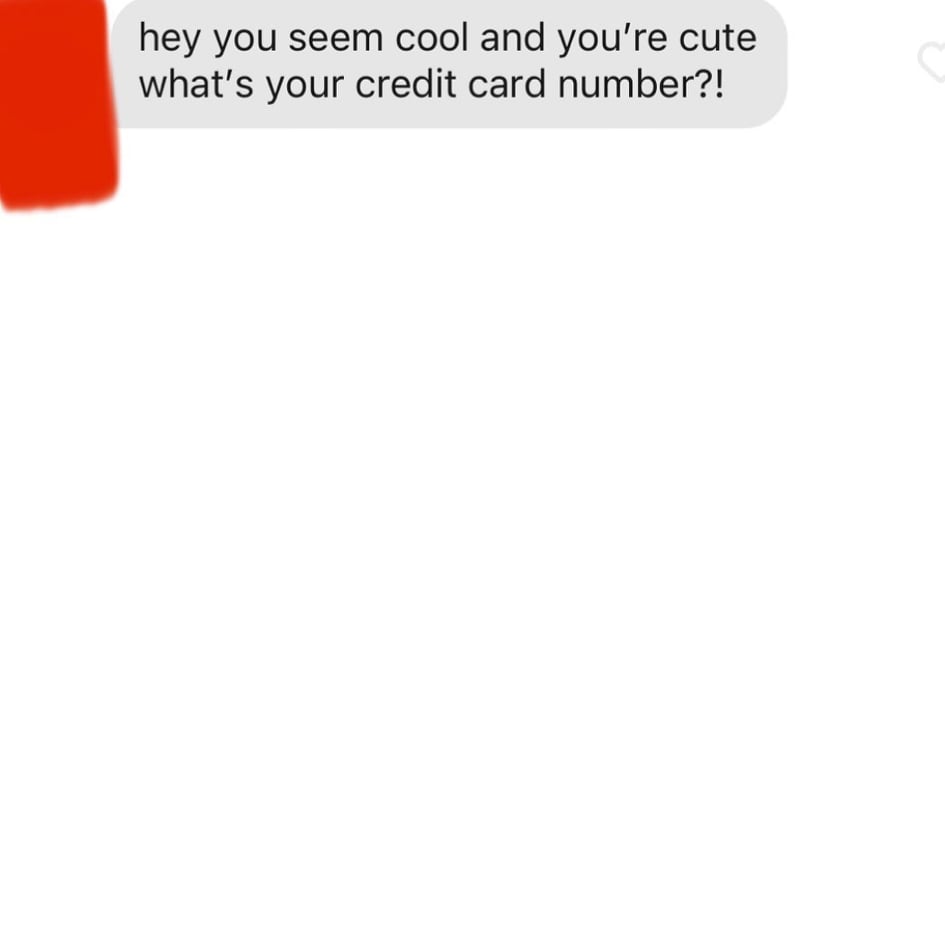 Don't give them your bank account, credit card number or address unless you feel like paying their bills. I might sound heartless, but do not help any Nigerian princes you meet online who need you to pay for his flight back home. Instead of going from rags to riches, you'll only be going from woke to broke.  
➜ ➜ Download Flow App
and make your first hourly space booking ➜ ➜


13 Dating App Tips to Up Your Game
Sometimes the hormonal pursuit can get even the best of us, but this is why we're here: to help you. If you want to improve your profile and make others pale in comparison, you can give a thought to what I'm going to say to you:
Do's
Tip 1: Hand pick your profile pictures
The world we live in is a shallow place. Presenting yourself in the best light (and angle) can change your life in the virtual dating world. With the right pics and with just one swipe, you could be wrestling in the sheets or walking down the aisle the next second.
Tip 2: Write a bio that reflects you
Intelligence is not the new sexy. It has always been the sexy! People who lust for deeper connections exist. A witty bio or an intro that feels right, that doesn't give you serial killer vibes can be the start of something new.
Tip 3: Keep your bio simple or to a small paragraph
Less is more. Keep the length in moderation to entice them, but keep your matches on their feet guessing. Reveal your true self one layer (or text, in this case) at a time. They won't be able to get enough of you and will be hungry for more.
Tip 4: Speak in positives
Don't use "I can't stand…" as an icebreaker. If you get into a relationship, they'll find that out with time. Why don't you try "We'll get along if you…" to get things started with an upbeat tone?
Tip 5: Be honest and true
Try to be as true as possible. Don't lie about your age, height and hobbies. If you two become an item, you wouldn't want to see the disappointment on their face when they find out you've been.
➜ ➜ Download Flow App
and make your first hourly space booking ➜ ➜
Don'ts
Tip 6: Don't lie
I've gone out with two catfish before. I understand why they did that, but it becomes nearly impossible for me to trust them. The trust simply goes out of the window once you tell a lie, especially in the "seeing each other" stage.  
Tip 7: Don't upload photos of just your belongings, pets or scenic spots
I don't judge furries or people who are sexually into cars, but I am not and I am sure a number of people, like me, are into humans. Am I getting myself into a relationship with a Porsche or an orange tabby? Also, how can I get in a mountain's pants?  
Tip 8: Don't use heavy filters or a huge amount of PhotoShop
There's already a screen separating y'all. People on these apps want to see you in the most unobscured way possible. If people adore your heavily Photoshopped face, this is because they're desperate or screwing with you. Only an idiot would think pupils the size of an egg yolk are real.
Tip 9: Don't write your bio in emojis
Are you stuck in the Stone Age? Do we still read in hieroglyphs? Write something or at least copy some lines from a womanizer.
Tip 10: Don't use blurry photos
Are you a UFO or surveillance footage? Because only images of these two can still come out blurry as hell in the 21st century.
Tip 11: Don't upload only group photos and group photos only
Unless you specify which one of them you are or unless you're negotiating to have a monogamous relationship, uploading group photos without much thought is not gonna secure you many matches.
Tip 12: Don't make solo selfies the only pictures your potential matches see
I'll let you know if Stalker & Co. and Creepers Inc. are hiring. If you don't want to work there, it's time you revolutionise your photography game.  
Tip 13: Don't write a novel-length overly-specific bio
Give me just a bit of your charm and lure me into your embrace (or your bed). Don't turn me off even before the first real date. If I wanted to read a book, I'd log into Book Depository or go to Barnes & No
ble. You're a person. I don't want to read or decipher you. I want to create memories with you.
— About Flow —
Flow – the "Platform for Space" where travellers can book hotels or office space by the hour or timeslot, enabling flexibility in check-in time & duration of stay.
Why book for the whole day, if you need to stay for just a few hours?
Download Flow App now (Android / iOS) and enjoy up to 75% cheaper prices.