Where to Buy Sexy & Comfy Lingerie in S'pore: Inexpensive Hot Picks & Bra-Fitting Tips
A good looking and comfy bra might be the No.1 supporter in a girl's life.
---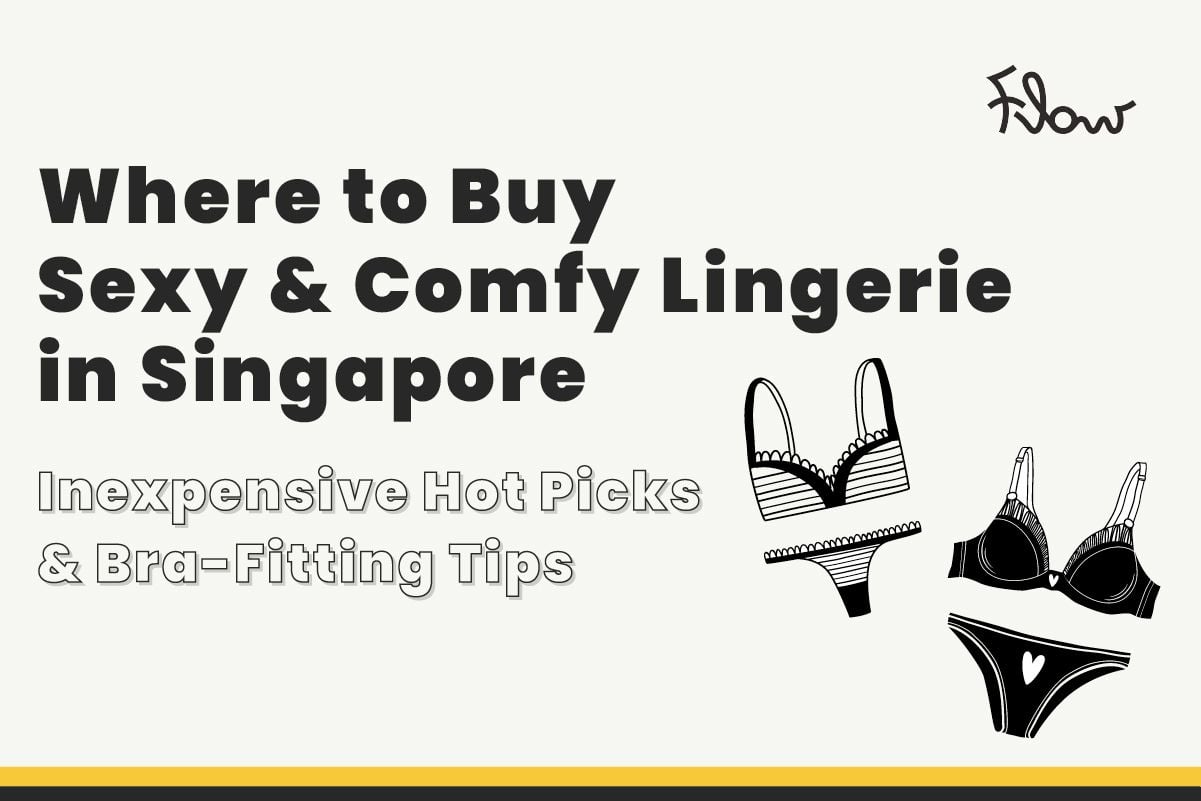 Kiss goodbye to uncomfortable and plain-looking lingerie and slip them sexy intimates on!
From garter belts to chemises and the must-haves – bras and underwear, there is just so much in the world of lingerie to be explored. Whether you're new to wearing lingerie or a lingerie enthusiast, browsing and choosing from the endless options of lingerie can be a real pain in the neck. A nice and decent piece of lingerie can blend in your body as if it's your second skin but uncomfortable bras and bands can be suffocating. ‌‌
If you're on the hunt for some lingerie both stylish and comfy, you're in the right place! Here we have handpicked a handful of lingerie brands in Singapore offering undergarments that suit all your different and unique needs.‌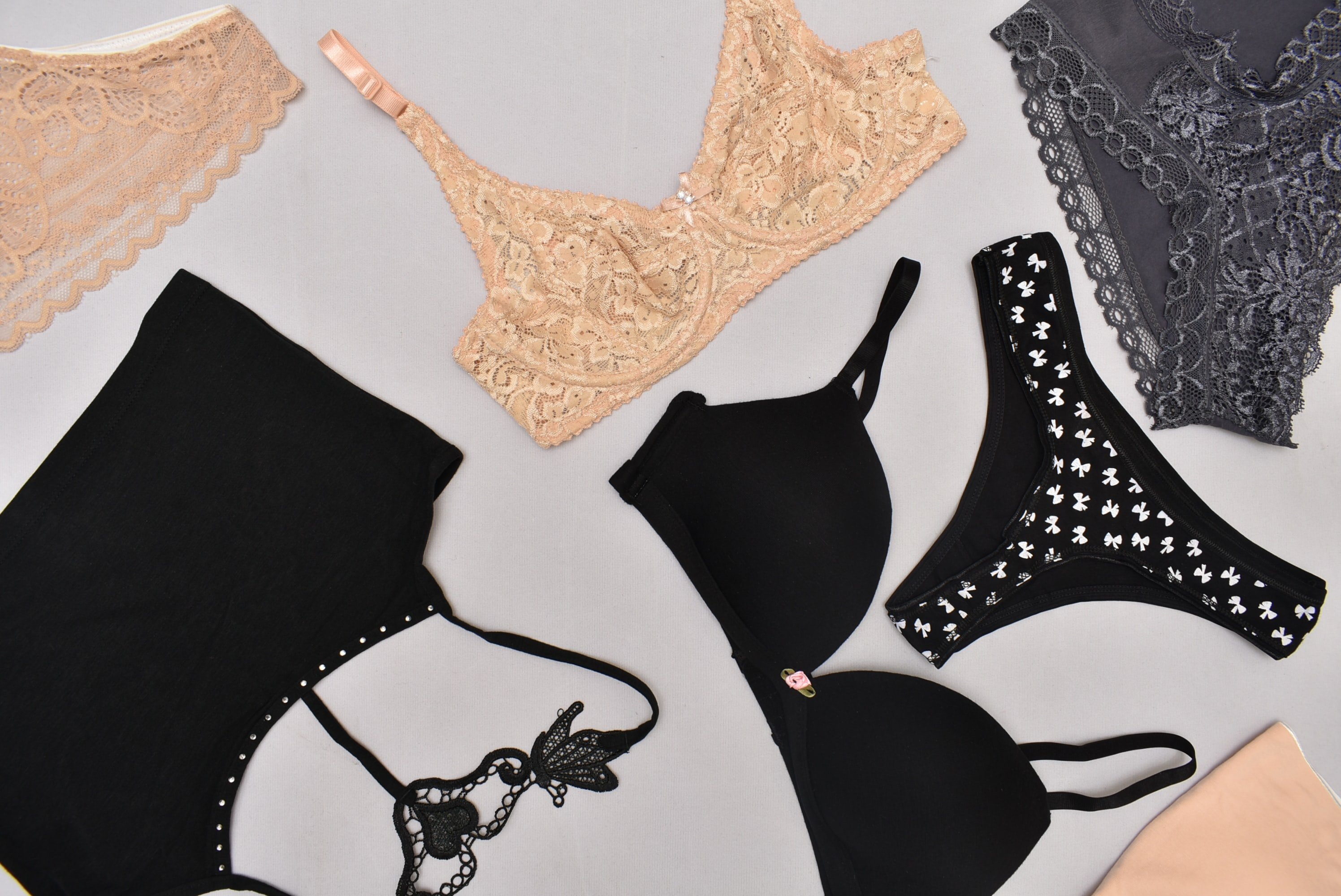 ---
Quick jump to:
Lingerie Brand Recommendations
Bra Fitting and Shopping Tips
---


Part 1: Where to shop for quality and gorgeous lingerie in Singapore


01 | 6IXTY8IGHT: Cute and Cheeky Collection of Undergarments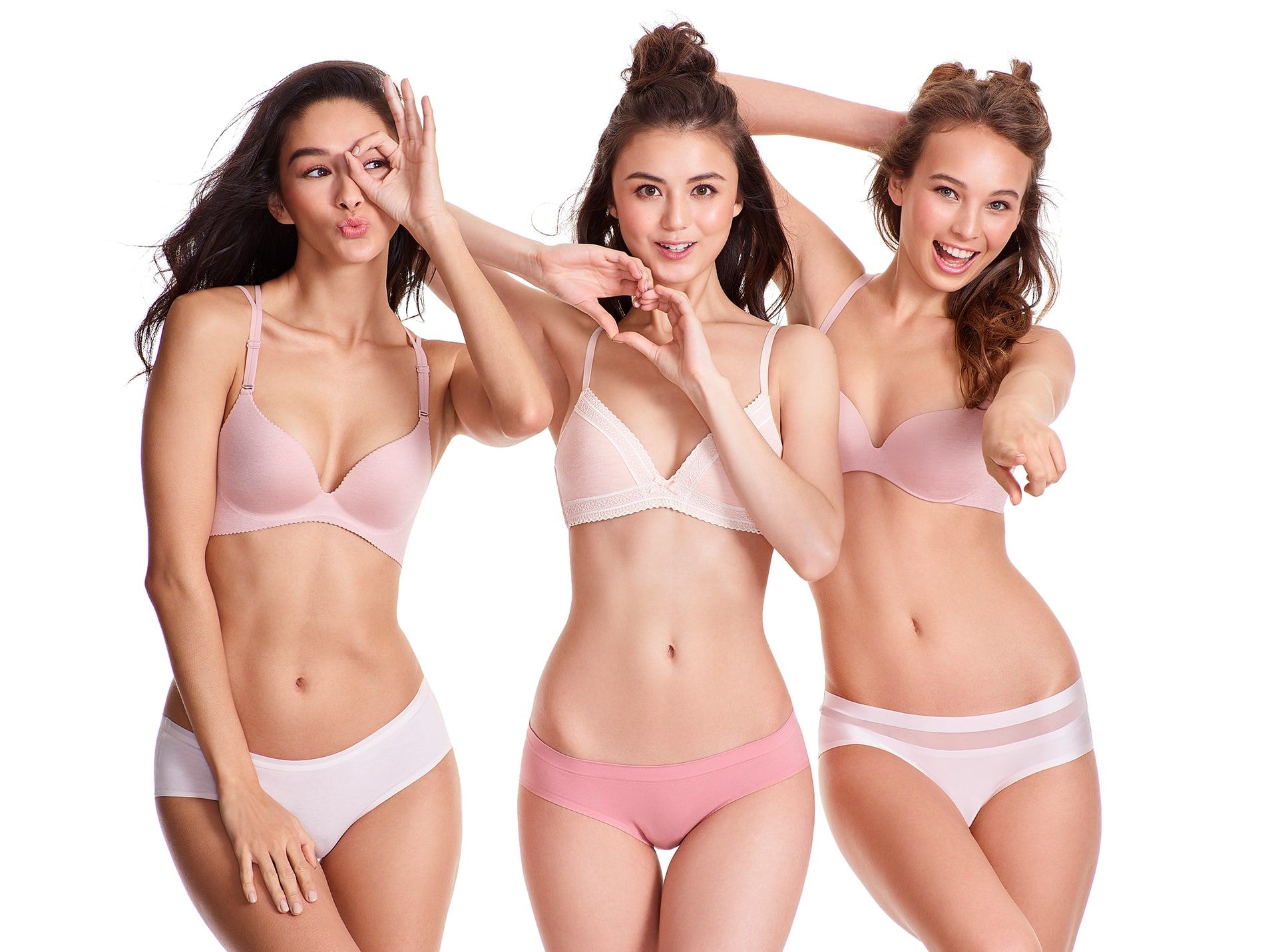 If you're looking for youthful, adorable yet affordable lingerie pieces, 6IXTY8IGHT is the place to be. This playful lingerie brand has almost everything to offer, ranging from the daily essentials – bras and underwear, nightwear and loungewear to trendy, girly clothes and accessories.
Conveniently located almost everywhere in town with their signature bubblegum pink interiors, 6IXTY8IGHT is just hard to miss.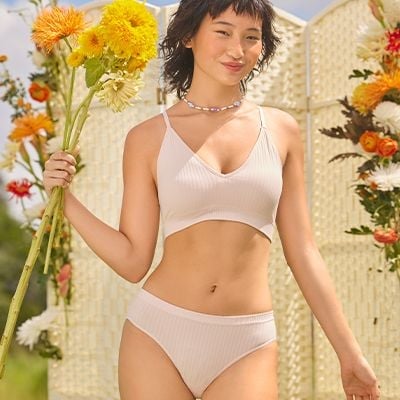 Mainly targeting young, petite Asian females, 6IXTY8IGHT's bras come in sizes ranging from 30A to 38E. Much loved by us and Singaporeans, 6IXTY8IGHT offers a sheer collection of lingerie at an incredibly low price point. If you're all about the casual and modern styles, make sure to pop in the stores for these cute and cheeky lingerie.‌
6IXTY8IGHT, multiple locations and available


02 | I'M IN: Comfortable Lingerie for Everyday Hustle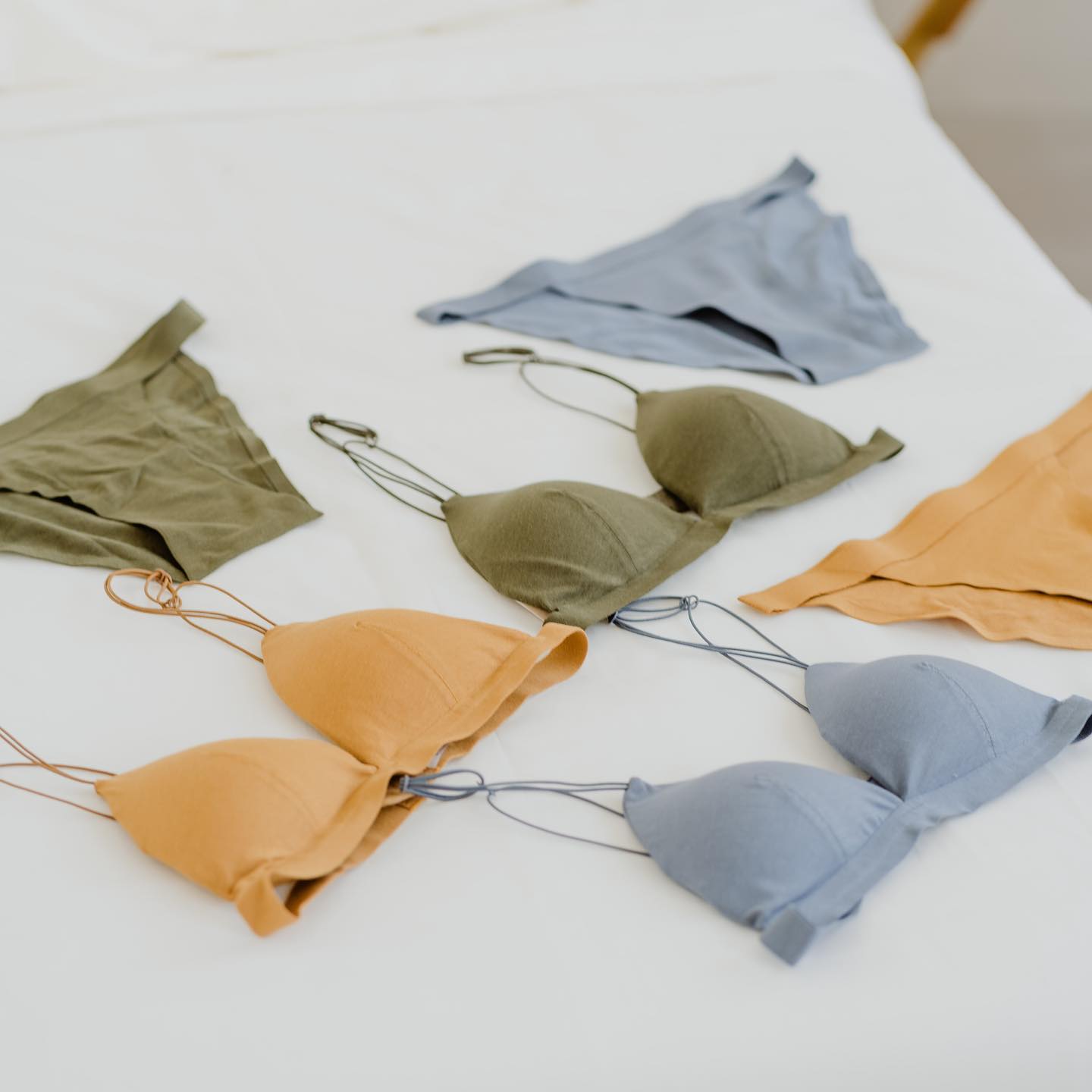 Shop local with I'M IN, which endeavours to provide the best bra-fitting and shopping experience in Singapore. Known for its non-slip wireless strapless bras, I'M IN aims to provide a curated collection of comfy and functional everyday intimates for Asian females.
Whether you're in search of push up bras and compression shapewear to bring out your feminine side or t-shirt bras and bralettes for everyday hustle, you'll be sure to find a piece that suits your needs!
I'M IN, multiple locations and available online
➜ ➜ Download Flow App
and make your first hourly space booking today ➜ ➜


03 | La Perla: Luxury and Delicate Italian Lingerie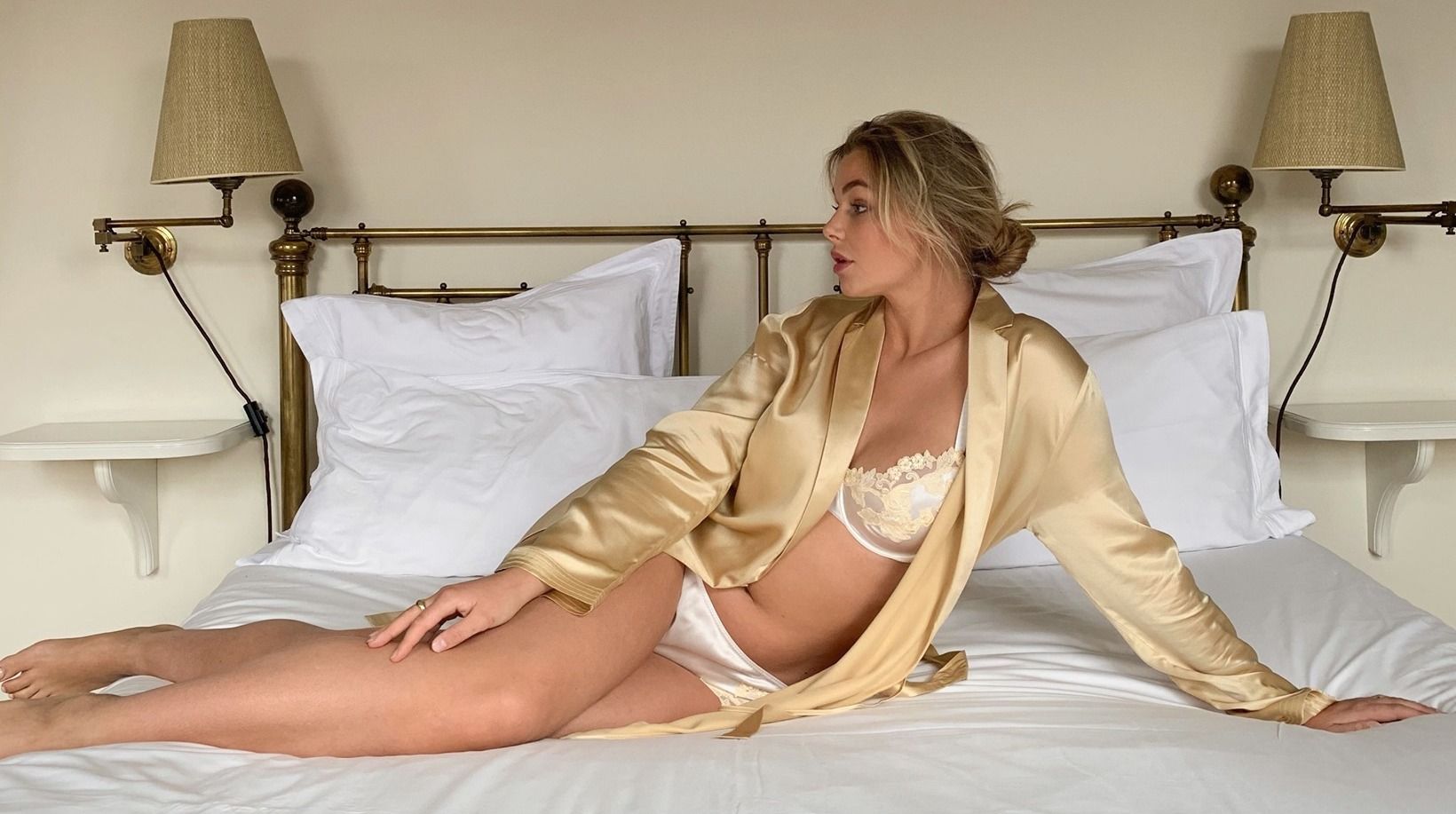 Treat yourself to some sexy lingerie pieces from one of the greatest luxury lingerie brands of all time, La Perla. The renowned Italian brand specializes in craft techniques, making every piece of its lingerie pure art.
Handcrafted with the finest silk and lace, La Perla's lingerie is often hand-finished with embroidery coupled with crystals and beads. What more could you ask from the brand than a combination of classiness and exquisiteness?
La Perla, multiple locations and available online


04 | Wacoal: The Go-to Classic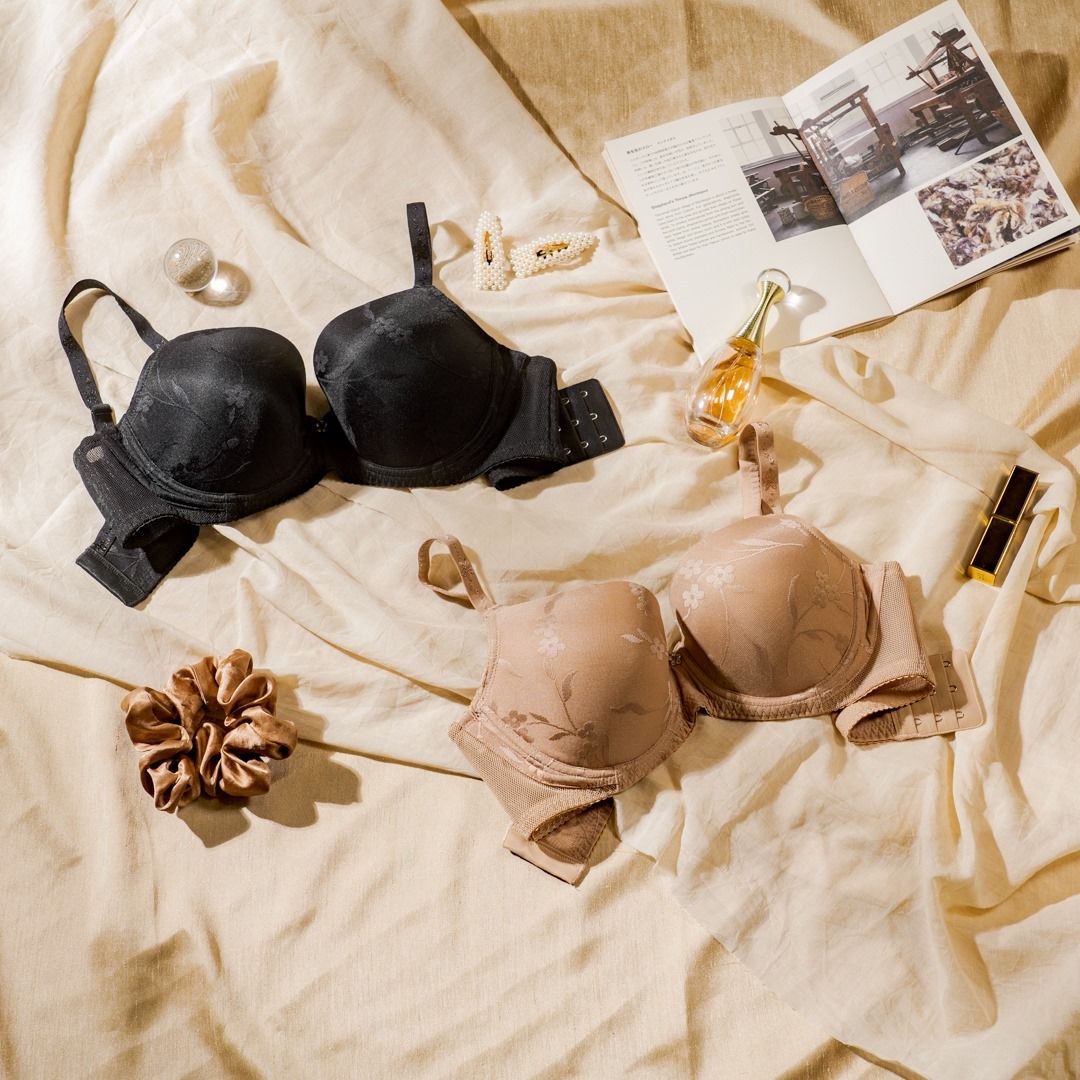 Not planning to dig deep into your pockets? Then why not head to one of the all-time favourites, Wacoal for some quality lingerie? Wacoal is a world-leading Japanese lingerie brand with unwavering dedication to developing its bras.
With almost 60 years of history, the brand has been conducting research and collecting data on over 40000 women, from girls in their late teens to women in their sixties to keep track of the changing needs of users.
Wacoal, multiple locations and available online
➜ ➜ Download Flow App
and make your first hourly space booking today ➜ ➜


05 | Our Bralette Club: Customisable and Size-inclusive Lingerie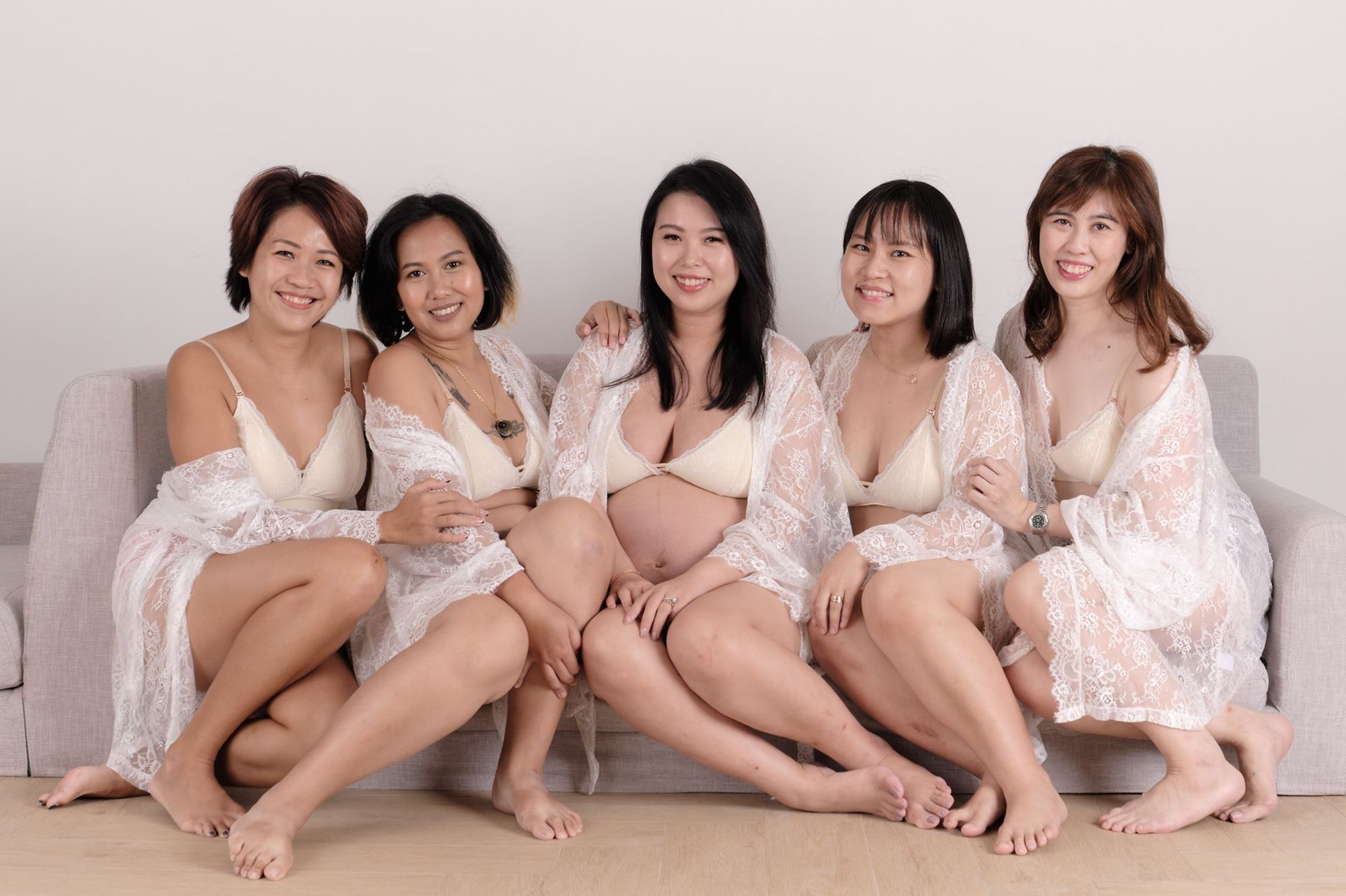 Had a hard time finding the right bra size and fit? Here comes Our Bralette Club to swing all your worries away. To Our Bralette Club, their customers' comfort always comes first. Whether you are the bustier type or smaller-chested, this brand has got you covered as they offer customisable bralettes available in size XXS through XXL.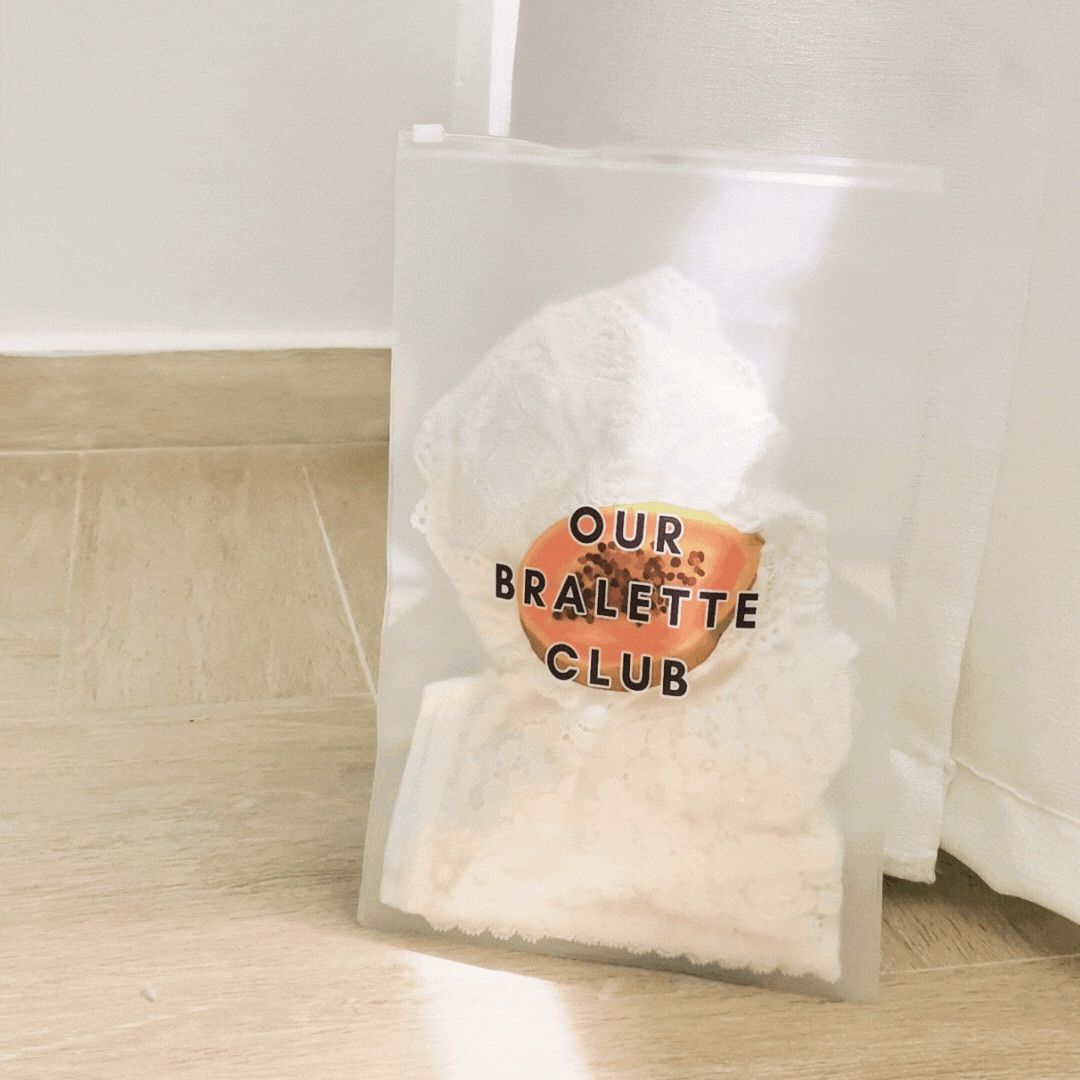 Knowing that there may be newbies who aren't familiar with the idea of bralette and all that, this brand offers their customers a heavily discounted Bralette Starter Kit with cash refund and free sizing exchange available. How sweet is that!‌‌
Our Bralette Club, #01-47, Kinex Mall, 11 Tanjong Katong Road, Singapore 437157 and available online


06 | Perk by Kate: Sexy Intimates for Day-to-day Wear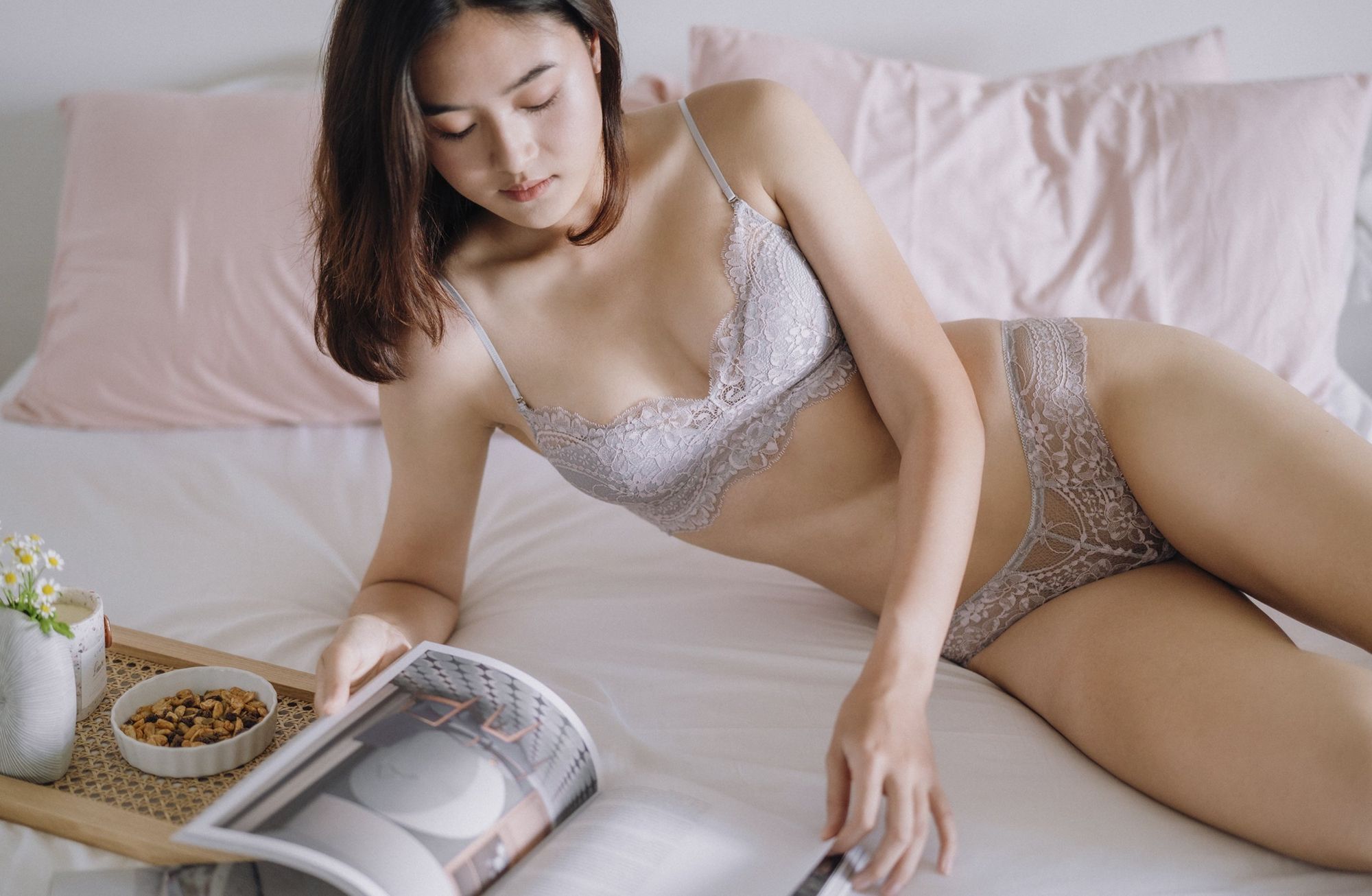 Perk by Kate is the go-to brand if you're into lacy day-to-day lingerie in a spectrum of chic colours. Founded by Kate Low, this Singapore-based brand caters to extended cup sizes from size 32A to 44FF as inspired by the founder's struggles with bra shopping. The brand features an array of beautiful bras, bralettes and underwear to meet different lingerie needs from maternity and nursing to true nudes.‌‌
Perk by Kate, 134A Telok Ayer Street and available online
Still fickle minded and can't decide on what lingerie pieces you should pick? No worries, we've got your back!
Here is a summary table that shows all the perks of the aforementioned lingerie brands so you may take your pick without breaking a sweat.
Lingerie Brands
Style
Price range
Sizes available
6IXTY8IGHT
Cute,
Casual
S$9.9 – 68
30A – 38E
I'M IN
Simple,
Comfortable,
Sexy
S$5.9 – 42.9
32A – 40D
La Perla
Luxurious,
Sexy
S$85 – 850
30A – 40E
Wacoal
Simple,
Comfortable,
Sexy
S$36 – 180
30AA – 38F
Our Bralette Club
Comfortable,
Cute,
Casual
S$6 – 48.8
30A – 42E

Perk by Kate
Comfortable,
Sexy
S$20 – 129
32A – 44FF
---
➜ ➜ Download Flow App
and make your first hourly space booking today ➜ ➜
---


Part 2: Tips you should know about bra fitting and bra shopping
Regardless of how much of a pro you're at lingerie, it's undeniable that bra fitting and shopping can be overwhelming and even a little intimidating. We, Flow, are fully aware of that and here are some tips that you should know before you head to any lingerie stores or shop online.‌‌‌‌


Tip #1 | Check out the ABTF Beginner's Guide from /r/ABraThatFits via Reddit

More often than not, many women don't fancy wearing bras as they are uncomfortable, possibly caused by wires digging into their skin or straps slipping off their shoulders. If you happen to be one of those who find that your bras don't fit you, or you're a beginner to bra fitting, make sure to give the ABTF Beginner's Guide a read on the subreddit r/ABraThatFits via Reddit.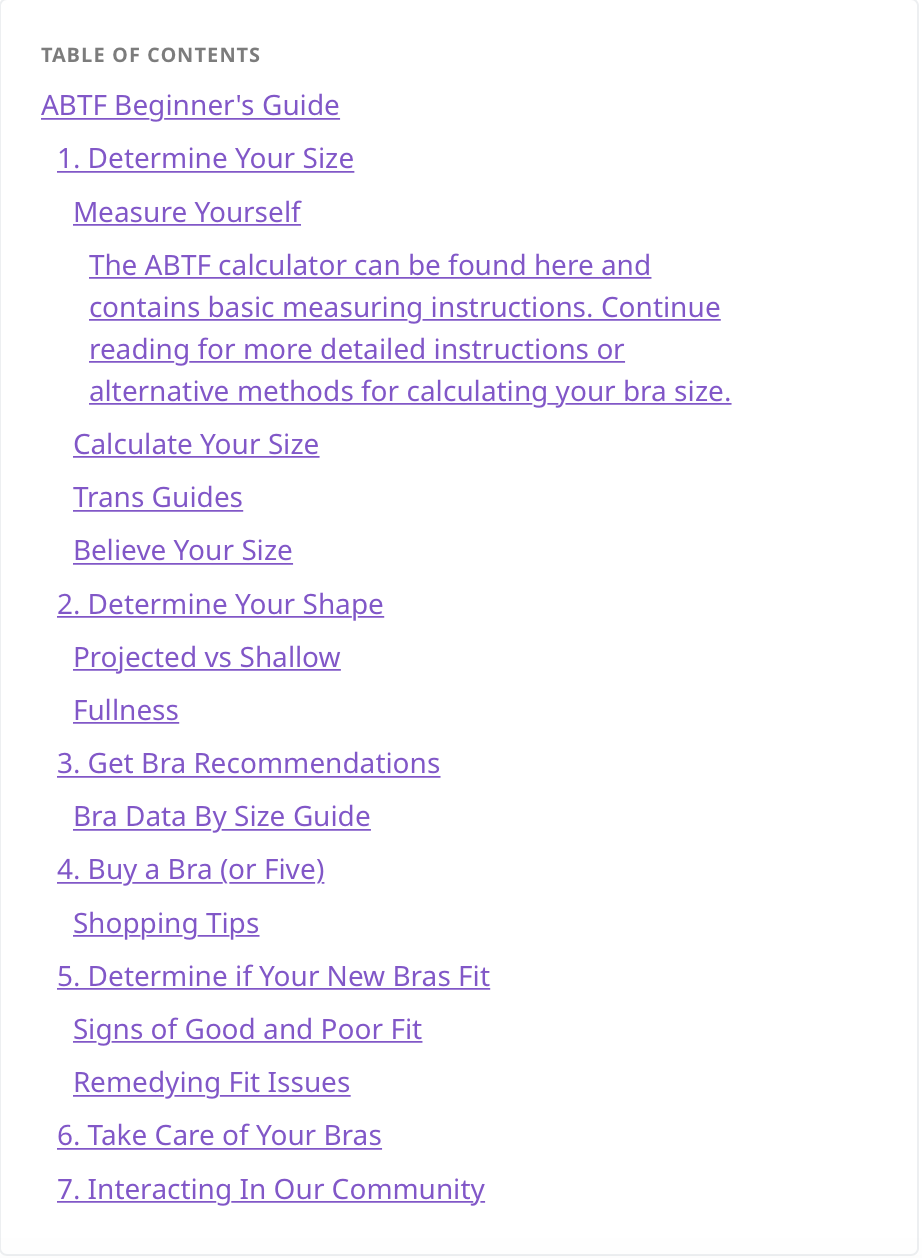 The ABTF Beginner's Guide has everything you need to know about bra fitting and bra shopping, including measuring your bust, determining your breast shapes and most importantly, how to determine if your bra fits. The guide even comes with a handy bra size calculator where you can input all your measurements and you will know your bra size in the blink of an eye.‌‌


Tip #2 | Consider your sister sizes when fitting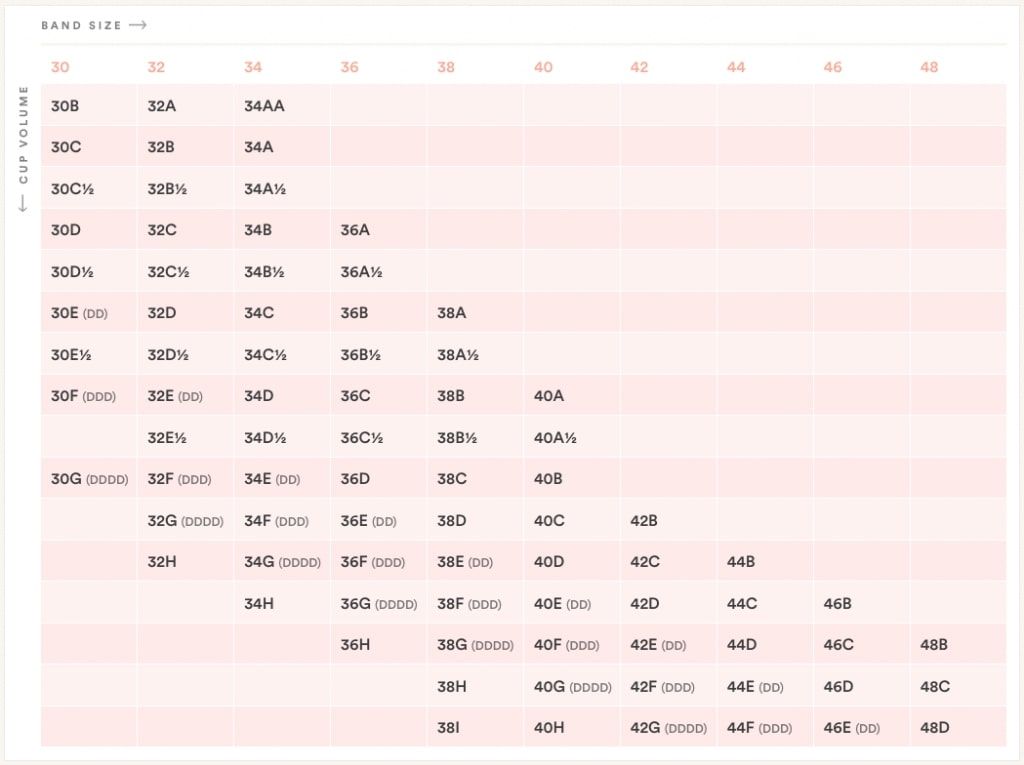 First things first, what exactly are "sister sizes"? ‌‌Sister sizes are alternate sizes that the cup volume of the bra remains the same but the band size and cup letter change accordingly, i.e. 34C and 32D.
It's definitely important to know about your authentic bra size to make sure that your bra will fit you like a glove. Yet, do keep in mind that bra sizes can differ from brand to brand since each lingerie brand grades their sizes differently according to its own designs and sewing patterns. If you wear a rare, hard-to-find size, you may be benefitted from bras of sister sizes.


Tip #3 | Replace your bras regularly to get the most support out of them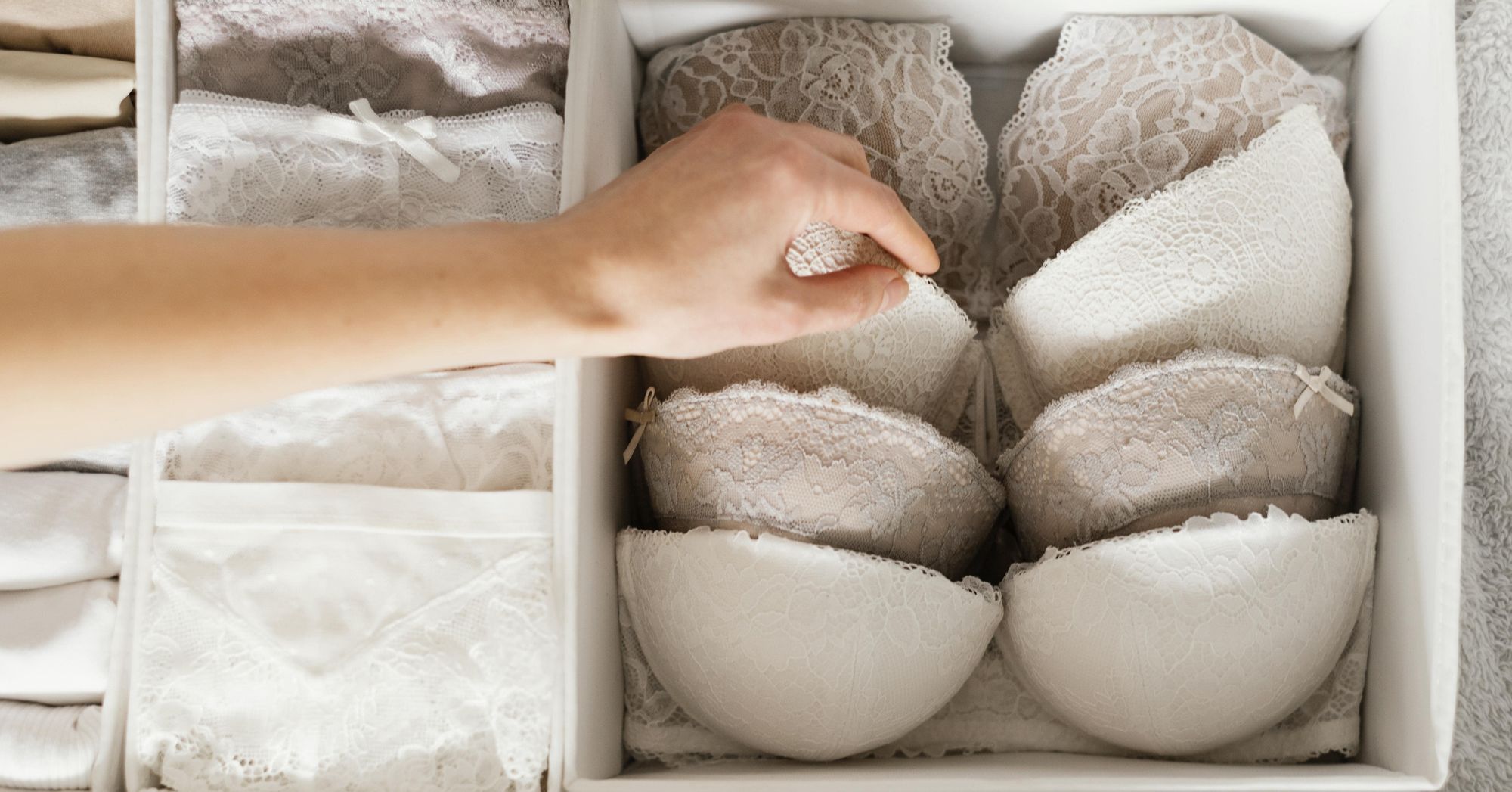 No matter how properly you take care of your bras, there is a rule of thumb that you should follow, that is, to replace your bras every 6-12 months. ‌‌
Well, whether or not you should replace your bras depends on a few things: 1) how many bras you own; 2) how often you wear a specific bra; 3) how long you wear them and 4) how you wash them.‌‌
It can be odd to keep track of how long you've been wearing a bra specifically. So, keep an eye out for signs signaling that you should replace your bras instead when:
The underwires of your bras start to pop out of their stitching
The bra bands or shoulder straps are so loose that they keep slipping off your shoulders
The cups lose their shape and don't fit your curves
Pieces of fabric are breaking apart
And that's a wrap! Have lots of fun shopping for the lingerie pieces that make your body shine!
➜ ➜ Download Flow App
and make your first hourly space booking today ➜ ➜
— About Flow —
‌‌Flow – the "Platform for Space" where travellers can book hotels or office space by the hour or timeslot, enabling flexibility in check-in time & duration of stay.
‌‌Why book for the whole day, if you need to stay for just a few hours?
‌‌Download Flow App now (Android / iOS) and enjoy up to 75% cheaper prices.