With housing prices continuously skyrocketing in Hong Kong, the demand for hourly hotel rooms has never waned. Among the most renowned hourly hotel chains is Hotel Victoria. In this article, we will delve into the unspoken rules of staying at Hotel Victoria and also explore some superior alternatives.
What are Hourly Hotels?
Hourly hotels offer rooms that can be rented for a few hours at a time, providing a flexible alternative to full-day or overnight stays. In Hong Kong, where many young people still live with their parents due to the exorbitant housing prices, the need for privacy becomes a priority. Consequently, these hourly rooms are primarily used by couples seeking a discreet and intimate rendezvous.
As the hospitality scene continues to evolve, an increasing number of hotels are introducing hourly room options and daycation rates for stays that are shorter than overnight. These hotels offer enhanced amenities and competitive rates, making them popular among locals who require a peaceful environment to work or unwind during the day.
Hotel Victoria in Hong Kong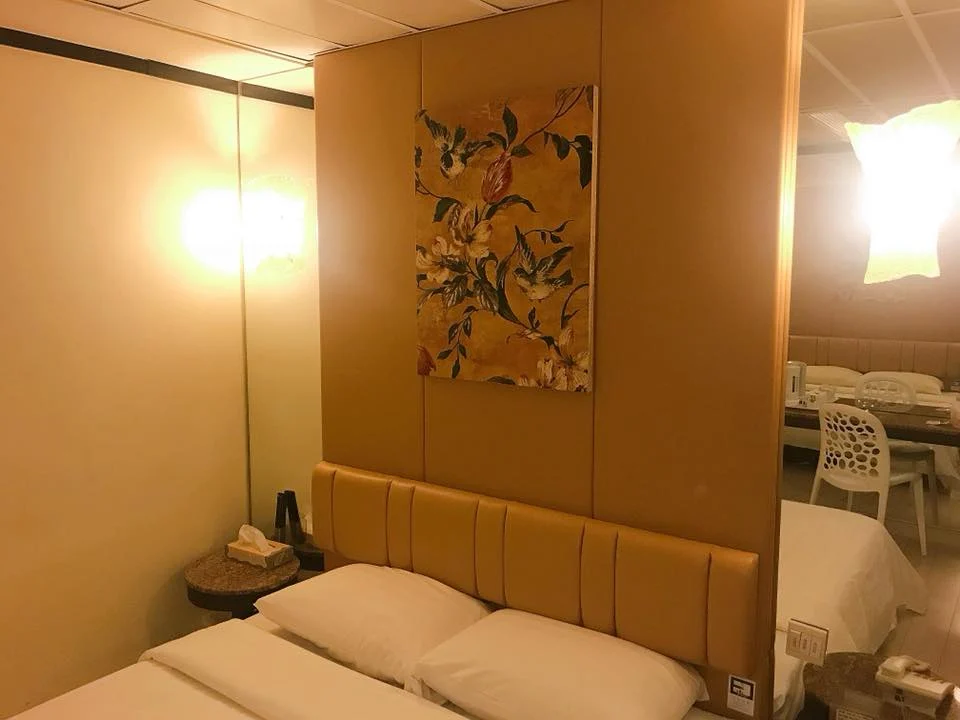 Hotel Victoria is one of the most famous hourly hotel chains in Hong Kong, often referred to as '維記' (wai-kee) by those in the know. The chain is known for its bright red logo and multiple locations operating from early morning until late at night. Rooms are available for a minimum of 2 hours or more.
The rooms in Hotel Victoria are equipped with standard amenities, including a comfortable queen-sized bed and a standard shower. This makes it an affordable option for those seeking a budget-friendly solution for late-night stays, especially couples looking to spend an intimate evening without going all out on a complete staycation.
Over the years, Hotel Victoria has become synonymous with the concept of 'opening a room,' which refers to sharing a hotel room with your romantic partner.
Unspoken Rules of Booking a Room at Hotel Victoria
Booking an hourly room at Hotel Victoria in Hong Kong is a convenient and cost-effective choice for local young people. However, there are a few unspoken rules that you should be aware of before making a reservation:
Line up – Hotel Victoria does not accept online bookings, so you must visit the hotel in person to make an instant reservation. There might be a queue for available rooms during weekends and peak hours. Furthermore, as some locations lack a lobby, you will have to wait in line on the street, which can be embarrassing for some.
Prices vary – A standard 2-hour room usually costs a couple of hundred bucks, but the prices vary at different times and locations. It's recommended to call ahead and inquire for a more accurate estimate.
Adjust your expectations – Remember that the rooms may not resemble typical "hotel" rooms, but they serve their purpose. Adjust your expectations accordingly and appreciate them for what they are.
Hourly Hotel Alternatives to Hotel Victoria
As an alternative to Hotel Victoria, there is now a wide range of choices available for hourly short stays in Hong Kong. An increasing number of 3- to 5-star hotels have started accepting online bookings for hourly and day-use stays on Flow. This saves you from the potential embarrassment and uncertainty of walking in and queuing up for a room.
1. MetaCity Living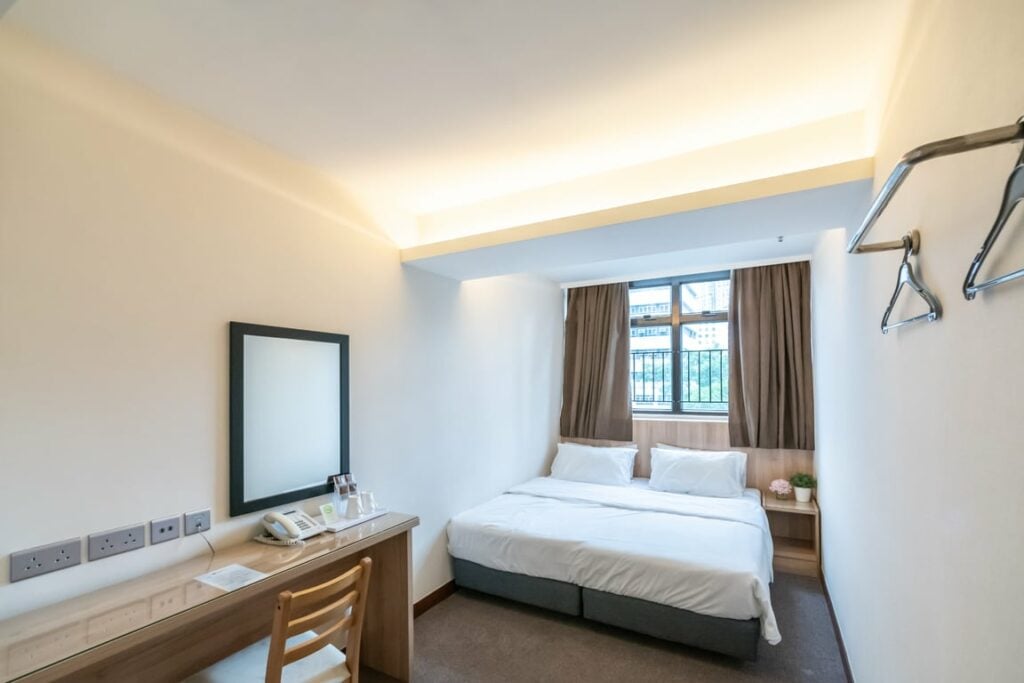 Metacity Living is a comfortable and refreshing serviced apartment located in Tsim Sha Tsui, just a 2-minute walk from Mira Place 1 and a 2-minute walk away from Knutsford Terrace. The convenient location provides 2-hour rooms starting from HK$300, which is comparable to the hourly rates offered at Hotel Victoria.
Address: 182 Nathan Rd, Jordan, Hong Kong
Where to book: Metacity Living
2. Sunny Day Hotel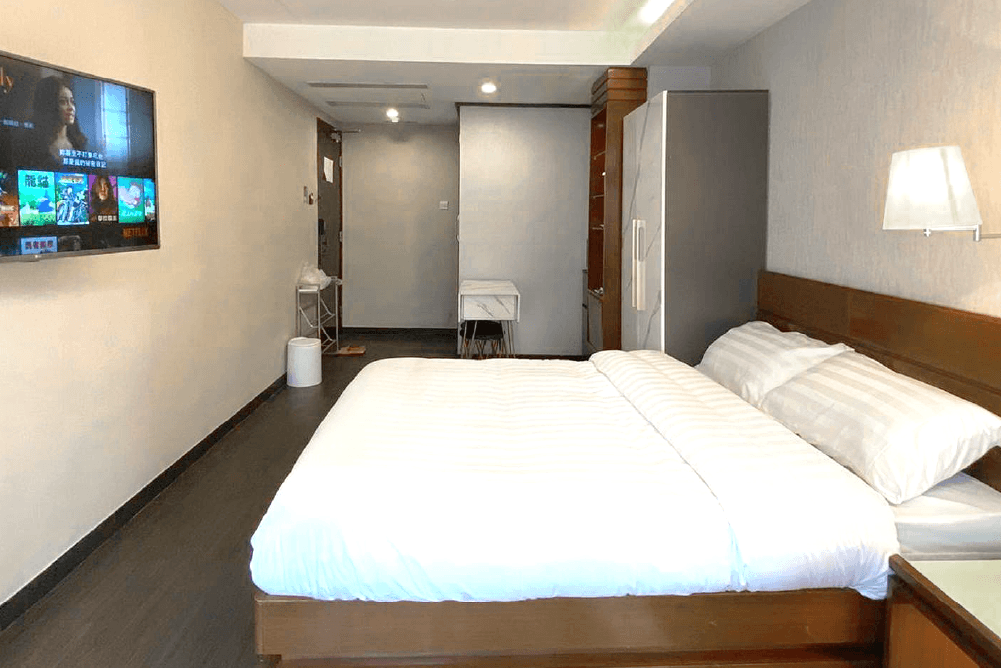 Sunny Day Hotel is an hourly hotel located in Mong Kok, offering 2-hour rooms starting from HK$280. For just an additional HK$20, you can upgrade to a spacious Deluxe Room measuring 344 sqft, providing a more comfortable rendezvous experience. This hotel's square footage and convenient location are simply unbeatable at this rate.
Address: 419 Reclamation Street, Mong Kok
Where to book: Sunny Day Hotel
3. South Pacific Hotel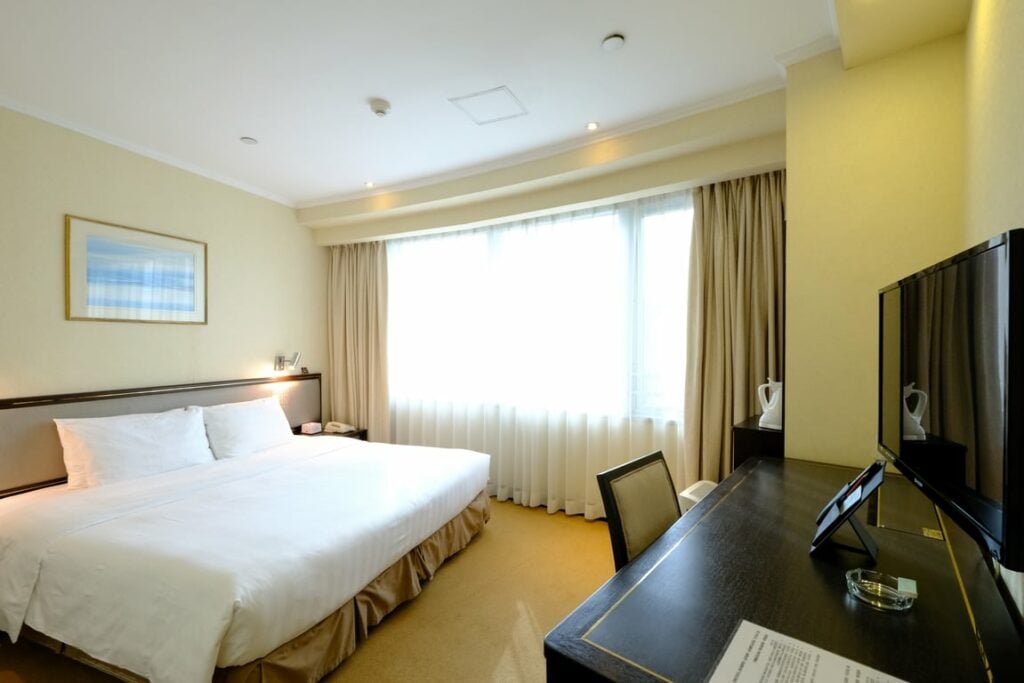 An hourly room with a bathtub is a rare find, but it exists at the South Pacific Hotel in Wan Chai. This 4-star hotel offers rooms available for a minimum of 4 hours, starting from HK$430. The bathtub in these rooms is spacious enough to comfortably accommodate two people, providing the perfect setting for a romantic and relaxing couple bath.
Address: 23 Morrison Hill Road, Wan Chai, Hong Kong
Where to book: South Pacific Hotel
4. Ramada Hong Kong Grand View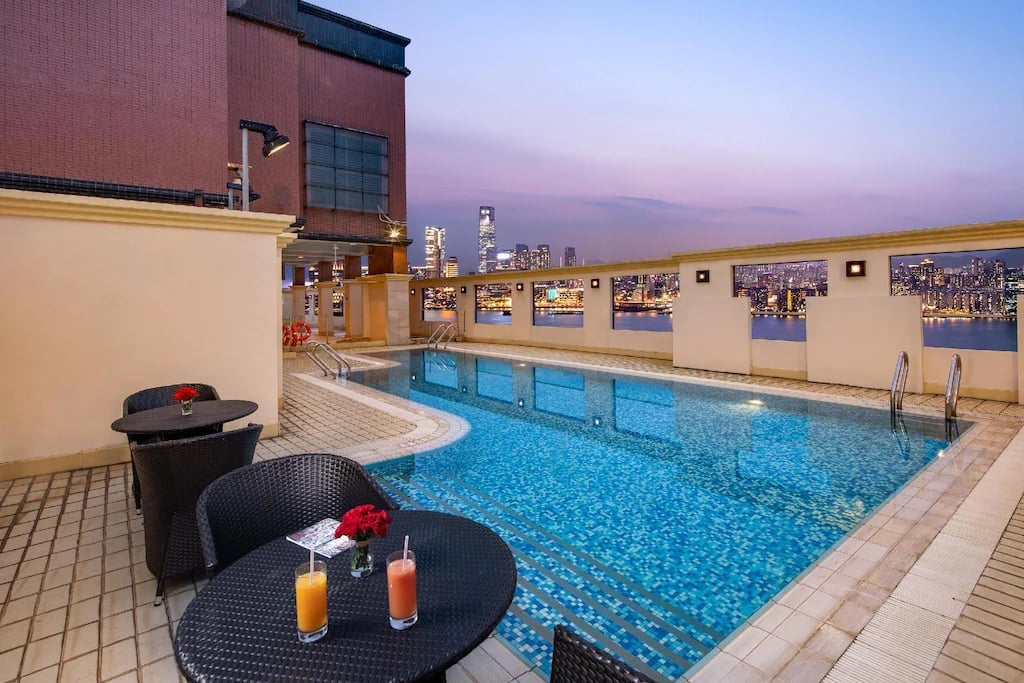 Ramada Hong Kong Grand View in North Point has it all: an outdoor swimming pool, an ensuite bathtub, and flexible check-in time. The pool offers a mesmerizing view of the city's night sky. With prices starting at HK$420+ for a 6-hour room, it's hard to find anything to complain about.
Address: No. 88, Chun Yeung Street, North Point, Hong Kong
Where to book: Ramada Hong Kong Grand View
5. Silka Far East Hotel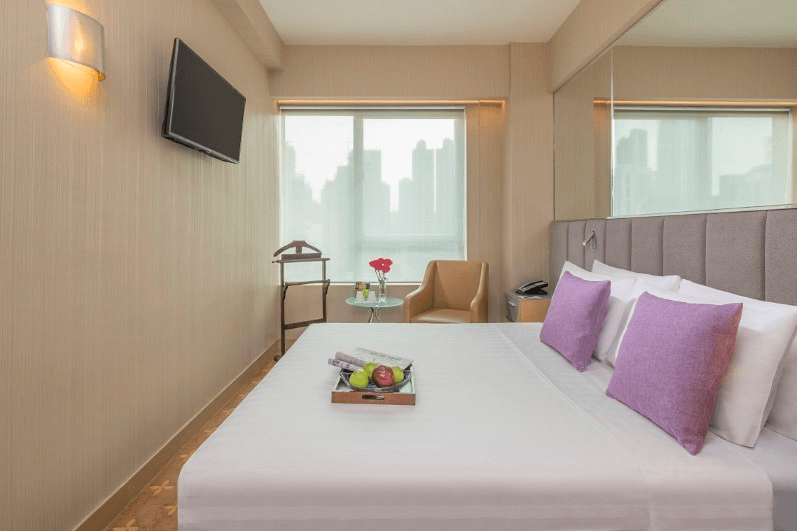 Looking for a discreet place? Silka Far East Hotel in Tsuen Wan is the ideal choice. While the rooms may be on the smaller side, they offer great value with 5-hour rooms starting from just HK$300. This hotel provides a standard 3-star setting and amenities that exceed those of your typical hourly hotel.
Address: 135-143 Castle Peak Road, Tsuen Wan
Where to book: Silka Far East Hotel